11. Czech A-frame cabin
A simple A-frame cabin in the Czech Republic. via Cabin Porn
12. Off grid Washington cabin
This little cabin in Point Roberts, Washington is complete with modern amenities in an off grid setting.  via Airbnb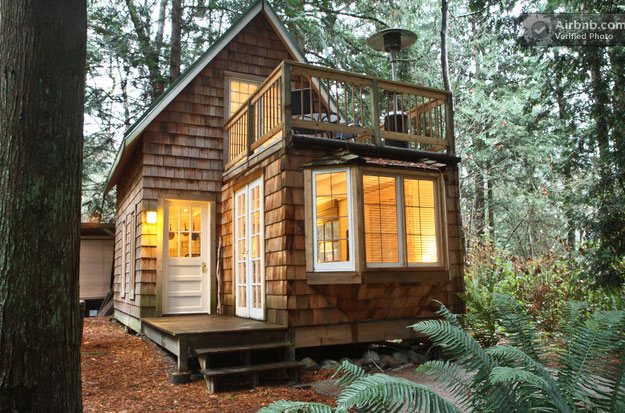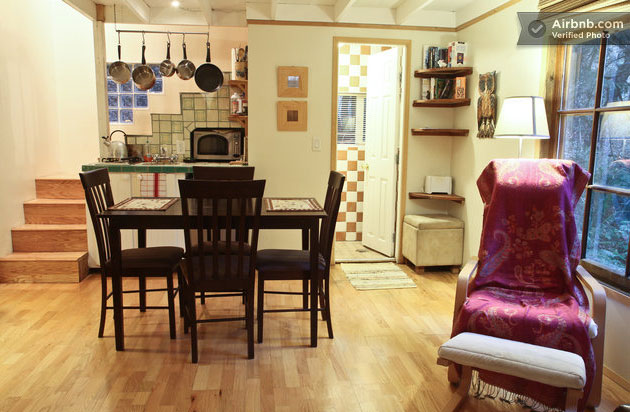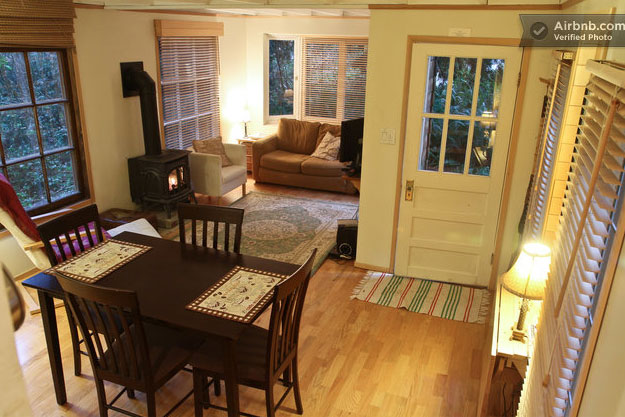 13. Colorado mill cabin
This amazing structure is an old mill near the ghost town of Crystal, Colorado.  Image via Blue City Photography.  The mill, built in 1892, is shown during is functioning days in the photo below.
14. Washington abandoned cabin
Abandoned cabins like this one are a tourist attraction in Ashford, Washington.  via Ed Book
15. Cabin with turquoise door
A splash of color makes this rustic cabin even more charming than it already is.  via House of Turquoise
16. Luxury Montana cabin
Designed by Miller Architects, this amazingly beautiful cabin was built in Montana for a couple from Los Angeles.
17. Sheepherder's wagon
An old sheepherder's wagon is converted to a tiny cabin getaway.  via Tagnrocky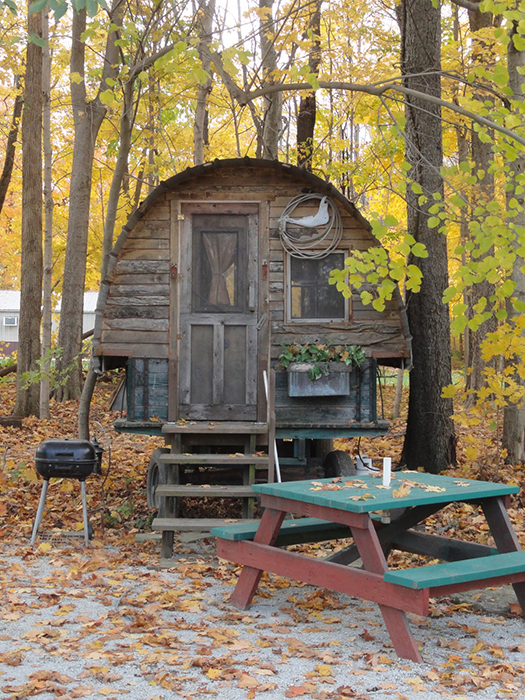 18. 1800s Georgia cabin
This 1800's cabin is one of four that sits on a property in Georgia.  They are furnished beautifully in their original style.  Images via Fern Creek Cottage
19. Off grid Tahoe cabin
This 196 square foot cabin in Tahoe, California is completely off the grid and self-sustainable.  via Apartment Therapy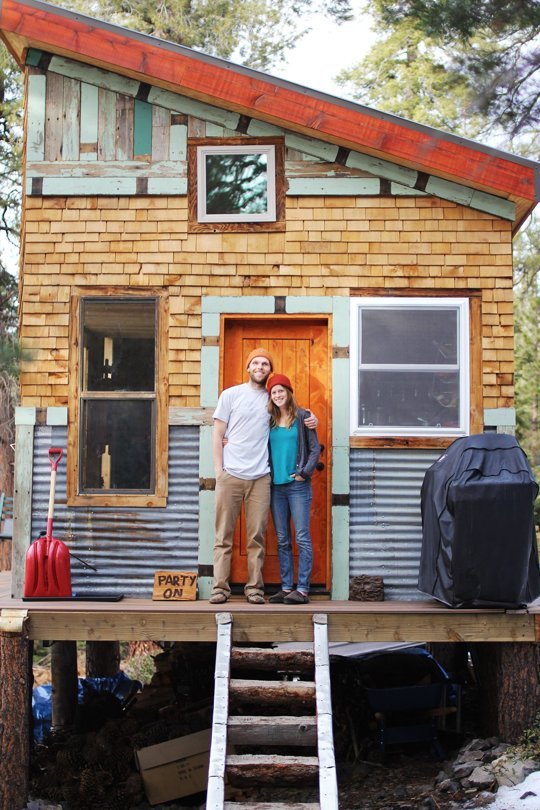 20. California off grid retreat
A gorgeous off-grid tiny retreat cabin in Topanga, California.via Mason St.Peter