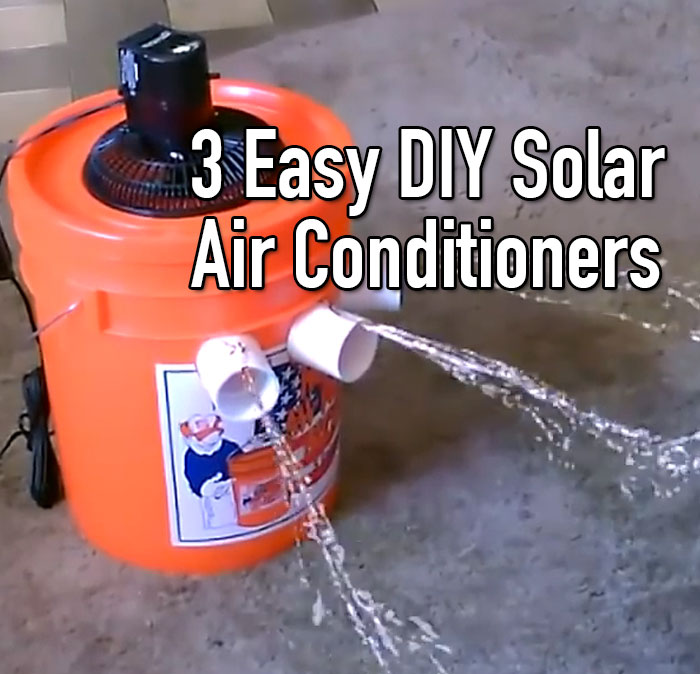 2. Bucket Air Cooler
This concept is very similar to the foam chest cooler. It is smaller and easily portable, perfect to use as a space cooler for a camper, automobile, or in the home. The materials required for this setup are a 5 gallon bucket, a foam bucket liner, 3 PVC pipes, and a fan. A hole saw is used to drill the holes through the bucket and liner where the pipes are inserted and the fan is placed over a hole cut into the lid.
A 1 gallon jug of ice in this cooler lasted 6 hours in a room that started out at 84 degrees, and the air outflow stayed about 40 degrees. This cooler is also hooked up to a 15 watt solar panel.