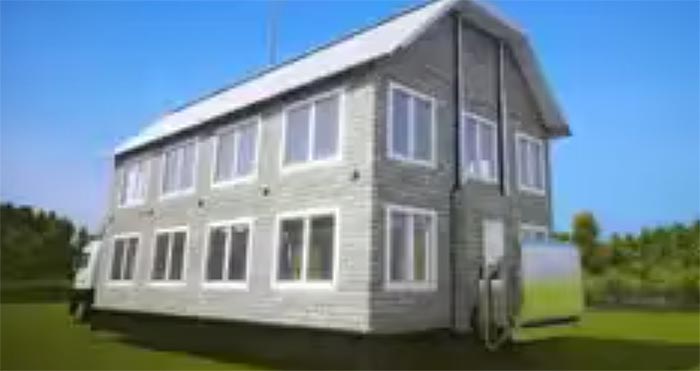 Shipping container homes are one of the most versatile modular steel building platforms available. When combined with modern technology they can make for some very cool home designs. Their use is not limited to shipping products. Shipping containers are modular and deployable. They are perfect shelter platforms for disaster scenarios, refugee housing, temporary shelters, homeless shelters, office space, strip malls, hotels, barracks, dorms, and apartments. Maximizing the use of space is a concern considering they are only 8 feet wide and 40 feet long. With a living area of only 320 square feet designing a building which uses space efficiently becomes a priority. But what if that was not a concern? What if you could create a large home in a small space by making the building expandable.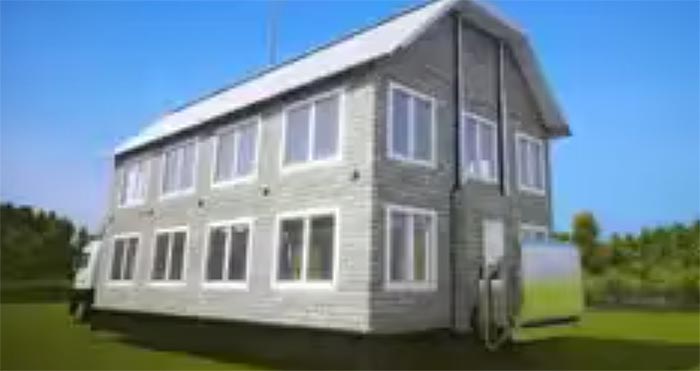 There are many different expandable homes on the market. The idea starting with RV's and travel trailers which expand to produce more livable space inside. Taking this idea to an extreme was only the natural progression of architectural design and simply makes sense. Here are some great ideas for expandable shipping container home designs.
Watch this video to see a few cool folding homes.
The possibilities are endless. These are just 3D concept designs, but it gives you an idea of what might be possible given the right budget and engineering. Some of these designs may or may not be practical from a financing perspective, but the idea is the concept behind the design and the potential for creating a housing system that is just as practical as it is affordable.
Pricing is not available on these units.
***