This is how to make a Swedish Fire Torch. This is pretty much a self explanatory way to build a campfire and survival fire. It lasts a long time and provides a flat surface to cook on.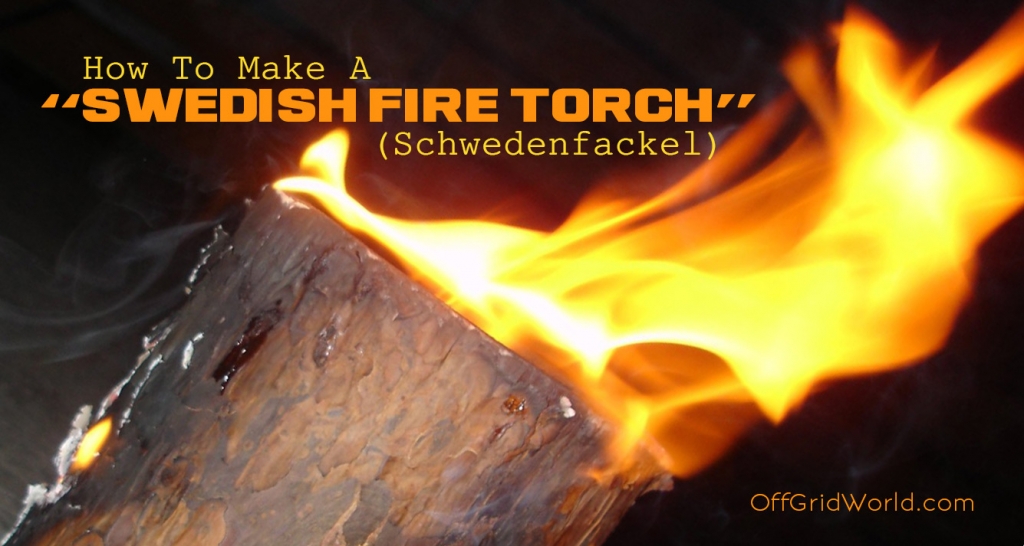 "Schwedenfackel, or Schwedenfeuer (Schwedenfeuer, German Wikipedia). Roughly translated, it means "Swedish fire torch", also known by other names, including Swedish (log) candle, and Swedish log stove. It is unique because it uses only one piece of fairly decent sized fuelwood as its fuel. The log is either cut (usually only partially, but other variants do include totally splitting) and then set upright (ideally, the log needs to be cut evenly and on a level surface for stability). Tinder and kindling are added to the preformed chamber, from the initial cuts. Eventually, the fire is self-feeding. The flat, circular top provides a surface to place a kettle, or pan for cooking, boiling liquids, etc. The elevated position of the fire can serve as a better beacon than the typical ground based campfire in some instances." ~ Wikipedia – Campfire
Here's the step by step.
Get a short log cut flat on each end and split it into four pieces.
Arrange the wood pieces into a circle again.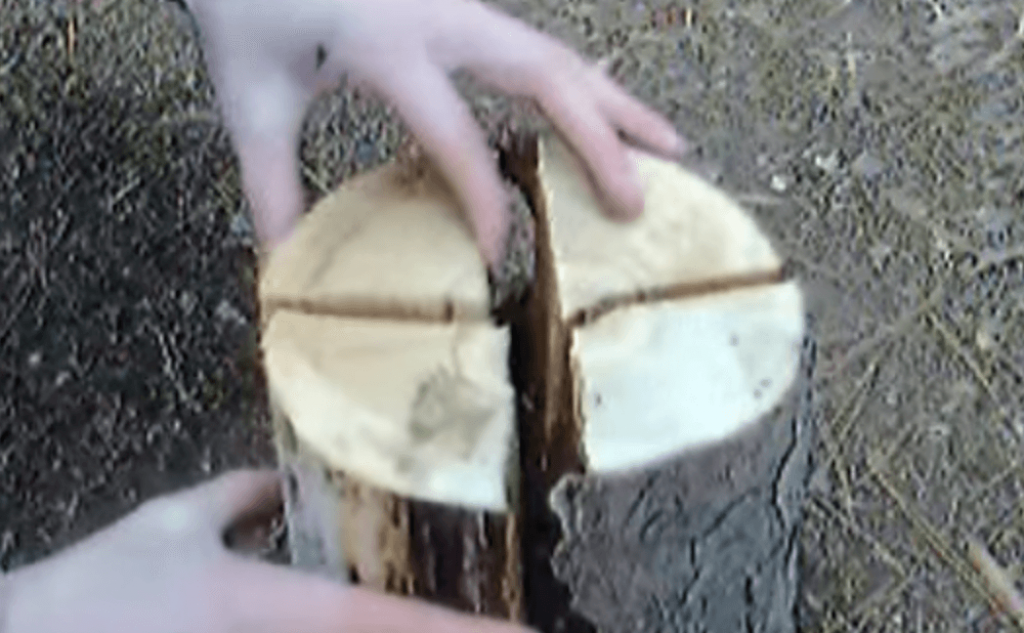 Fill the bottom with kindling and other small pieces of wood.
Add some straw and wood shavings. The more surface area the better.
Fire that sucker up!
Once the kindling burns down, the interior of the log should now be hot enough to burn on its own.
Add a couple sticks across the top to leave room for it to breathe, and place your pot or frying pan on top.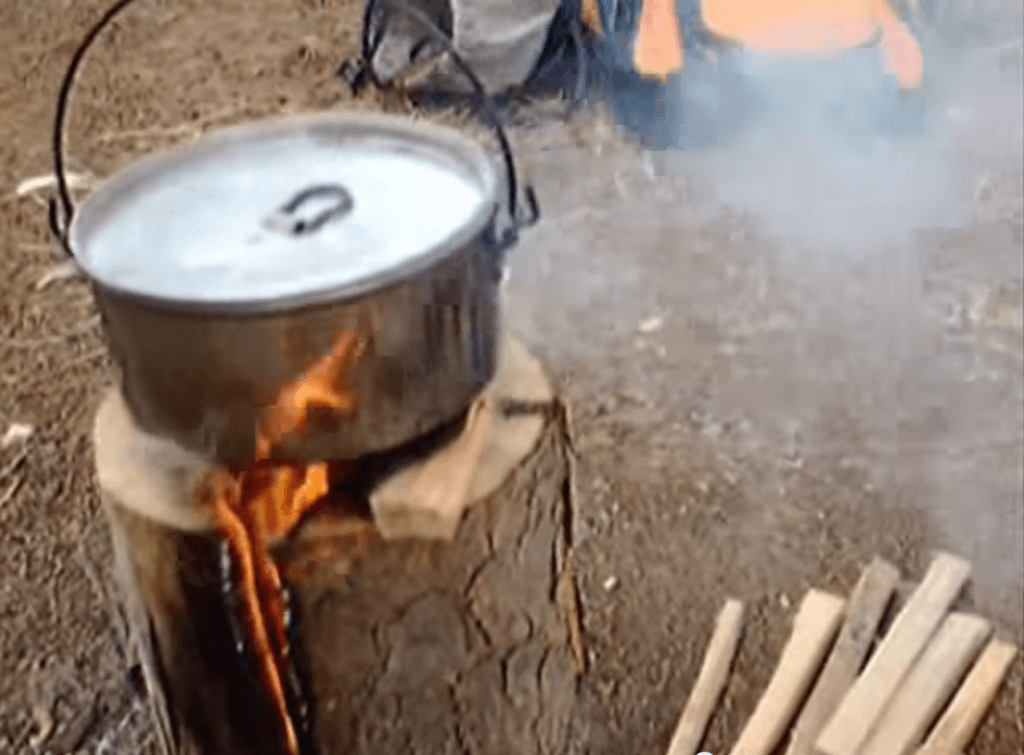 That's it really… It's pretty simple, and will give you a place to cook your food.
Besides that, it's just plain cool!
***
Image Source: Wikimedia – Schwedenfackel "Swedish Fire Torch"