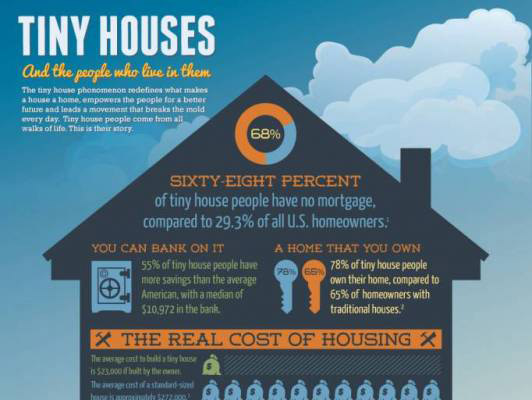 Tiny House info-graphic. Want to know more about the "Tiny House" movement? Take a look!
Tiny is the new BIG, and it's gaining popularity in the housing market. More people are seeing the benefit of living smaller and below their means. This means more savings, living in a house that's paid for, and not having a mortgage over your head.
Sometimes, especially now in these economic times, bigger is NOT better.
Tiny House InfoGraphic: