There are many ways to take your living space on the road, some traditional, some whimsical, and some downright strange (though fun to look at). Whether intended for weekend campouts or full time residences, people have come up with some pretty interesting homes on wheels. Here we've gathered a list of 13 of the most spectacular retro campers, RVs, and conversions we could find.
Old bus cabin – very retro, very cool!
2. Visicoach Motorhome: This 1950 Visicoach, restored and repowered by George Fields of Newark,Tx, had extensive work done on it, from the airbags to the engine. This bus was originally custom built by Flxible for the US Department of Justice in Washington DC and was used for prisoner transport.
3. Gypsy caravan – restored by Kees Hoekstra in Europe.
4. Camper truck – ever wonder what camping looked like in the early 1900s?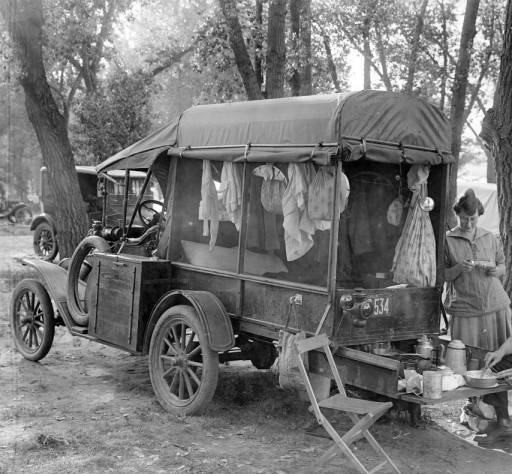 5. A 40-foot (yes, 40!) vintage Western Pacific Airstream
6. 100 year old camper – Old Time Camper 100 Year Anniversary (2010): The recreational vehicle turn 100 years old this year. According to the Recreational Vehicle Industry Association, about 8.2 million households now own RVs. (Photograph from the collections of Al Hesselbart and the RV/MH Hall of Fame and Museum) http://www.smithsonianmag.com/history/commemorating-100-years-of-the-rv-56915006/#ixzz2u4kJWI6O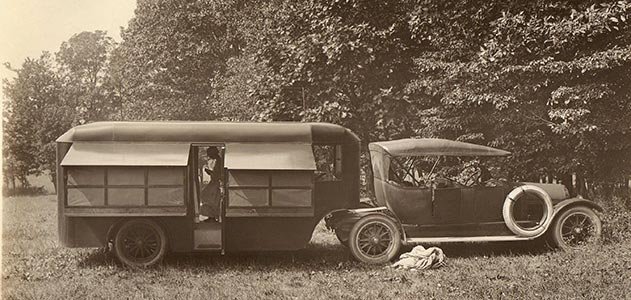 7. An RV inside a huge, hollow log – A hollowed out log became the company's mobile office. Hollowed logs were used to house and feed the crews.  http://www.thescoopnewspaper.com/node/3188
8. This is something you don't see every day – a jet converted into an RV. Sold as a "luxury limousine", it was made from a Boeing 727.
9. Envy-worthy 1947 Dodge camper conversion
10. Awesome custom Alaskan Winnebago
11. 1922 Motorhome – now THIS is a luxury tiny house on wheels!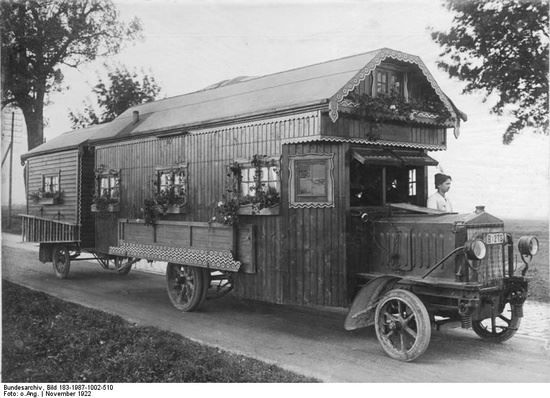 12. Retro motorhome bus conversion
13. Woody bus motorhome