With spring well underway, many of us are ready to get our hands in the dirt and get some garden planting done. If container gardening is your style, you don't have to run off to the store and buy boring, run of the mill flower pots. Check out these amazingly creative options for a little inspiration for DIY planters.
Old switch plate covers can be made into these artsy, colorful planters in just a few steps. All you need for each planter is a paint color of your choice, 6 switch plate covers, glue, a mesh vegetable bag, soil, and seeds. See the full instructions at The Rebuilding Center.
These awesome coffee bag (or burlap sack) planters from Apartment Therapy are a great alternative to plastic pots for a few reasons. They are lightweight and easy to store, flexible, biodegradable, and weather resistant. Planters like these give a garden a nice, rustic look. Large bags can be cut into halves or thirds and sewn to make smaller pots.
Who knew old paint cans could look so good? With a little spray paint and tape, Centsational Girl turned these paint cans into adorable hanging flower pots.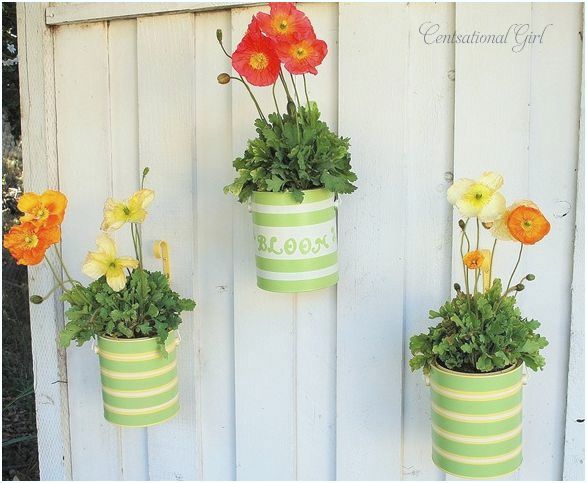 Tires can be found for free from a variety of places since it costs money to take them to the landfill. Just ask your local auto shop and you can probably obtain some freebies to make charming planters such as these on Studio g.
Here's another way to use old tires. With some colorful spray paint you can turn a pile of tires into an artsy and fun stacked display in your yard, like these from Lemon, Bean, and Things.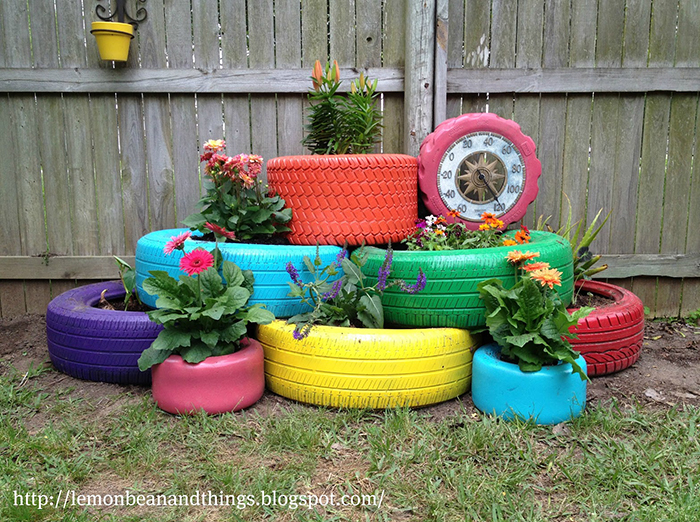 For a beautiful vertical flower display, try using terracotta pots stacked on a rebar support, like this idea from Home Stories A to Z. These pots are easy to paint, so you can color them any way you like or keep the traditional clay color. This idea would work amazingly for herbs, too.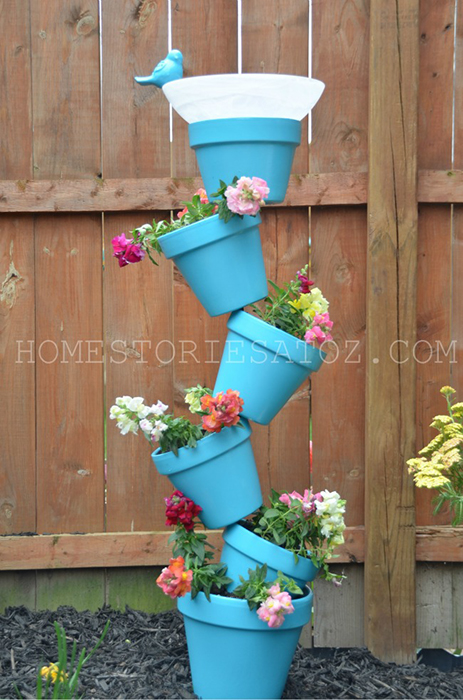 These might not work the best outdoors when it rains, but it's such a cool idea I just had to include it. By cutting a hole into an old book and inserting a potted plant, you can make a very artistic planter for a side table, sunroom, or porch. See how to make them at Apartment Therapy.
Kelly at Eclectically Vintage turned a $6 thrift shop dresser into this beautiful front porch flower and herb planter. See how she did it here.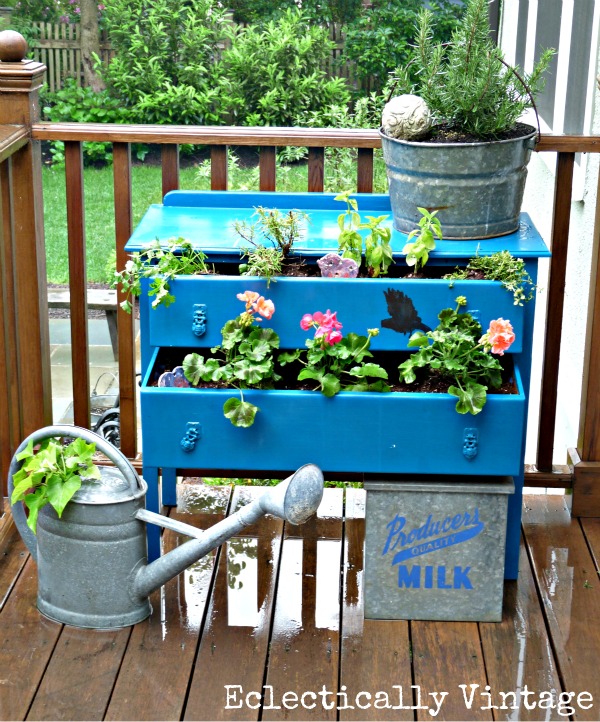 Here's a very creative way to use an old tackle box, via All Women Stalk.