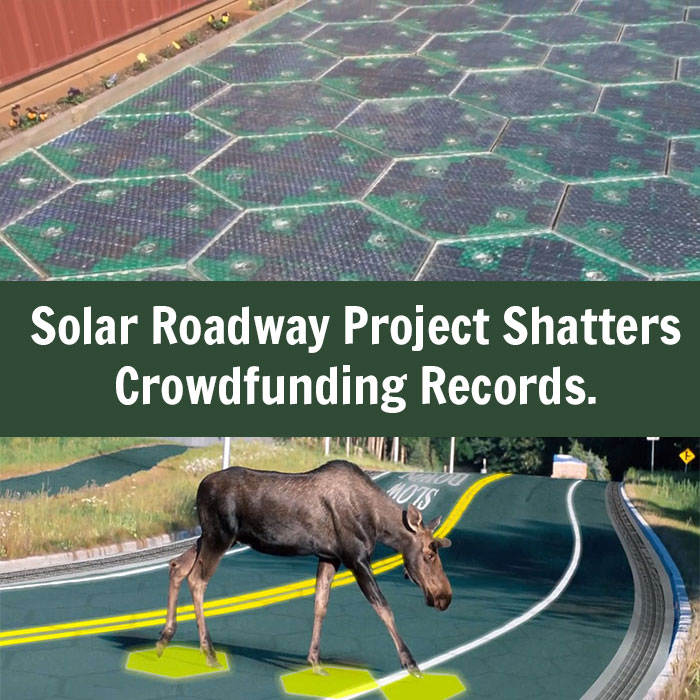 Can you imagine a world where roads, sidewalks, bike paths, and parking lots are paved not in concrete and asphault, but in glass-covered, LED-lit solar panels? That's exactly the vision that Idaho couple Scott and Julie Brusaw have, and they are working to make it a reality. For years, the couple has spent countless hours designing a modular solar panel paving system. The idea has gone viral on the internet recently and is still gaining momentum.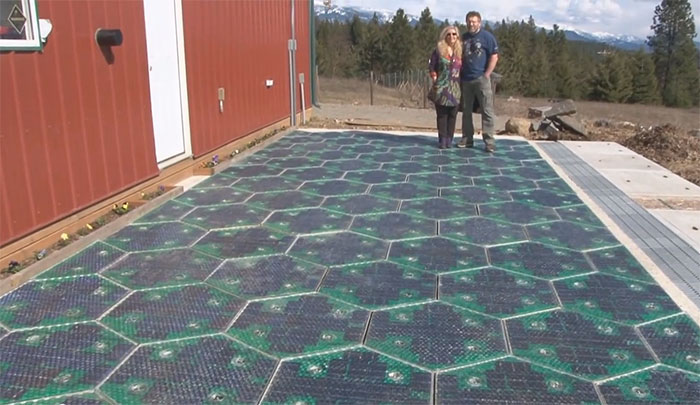 Solar Roadways received two phases of funding from the U.S. Federal Highway Administration for development of a solar paving system that could replace current roadways and pay for itself over its lifespan. With this funding, the couple has developed two finished prototypes and are now ready to move forward with further research and manufacturing.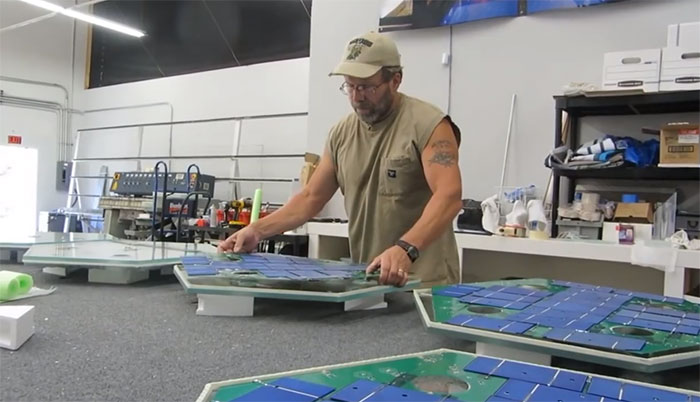 To help cover the high costs of production, the Brusaws initiated a crowdfunding campaign on Indiegogo. They have blown past their initial goal of $1 million, reaching nearly $2 million at the time of this writing. This is the most popular crowdfunding campaign Indiegogo has ever seen, breaking the record for most individual contributions to a single campaign.
So what's all the buzz about? How does Solar Roadways work? Is a future paved in solar really viable?