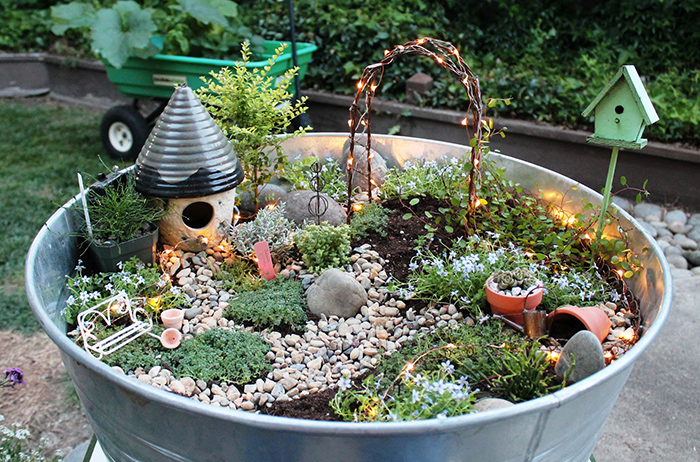 Fairy gardening, or miniature gardening, is a huge trend right now in the gardening world, and for good reason!  These little gardens are beautiful, fun to create, and you don't need a large yard to make one.  A fairy garden can be grown in a space as small as a flower pot or spread out over a large part of a yard.  And the design possibilities are endless, using materials that can be found anywhere, miniature plants, and your own imagination.  You can make a fairy garden right amongst your existing landscaping – around a tree stump or rock ledge, for example – or build them in pots or raised beds.
Check out these fabulous fairy gardens for some inspiration on what you can create with some tiny plants, a little space, and a little creativity.
This adorable little garden by Quiet Domesticity is planted into a portable little plastic container.  It is beautifully detailed for a space so small.