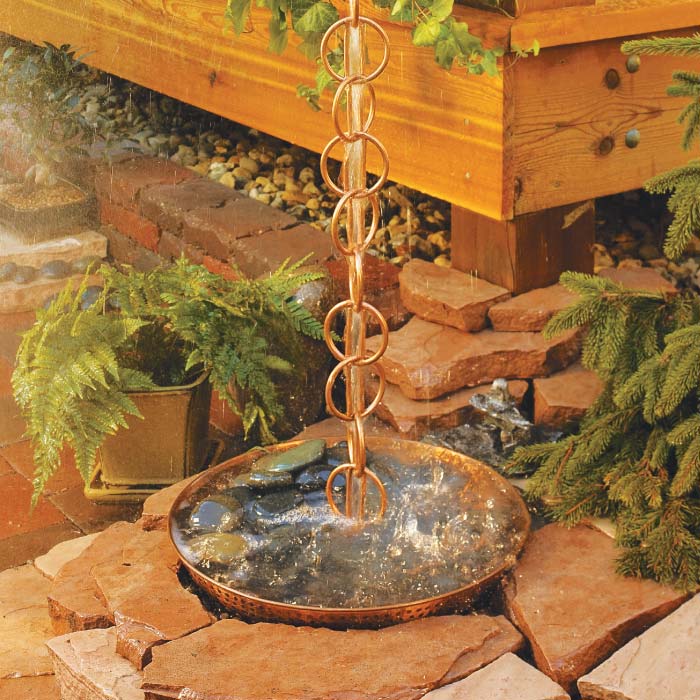 Rain chains are an appealing and practical alternative to traditional downspouts, providing a visually captivating way to transport water from the roof of a building down to a catch basin on the ground or into a rain barrel.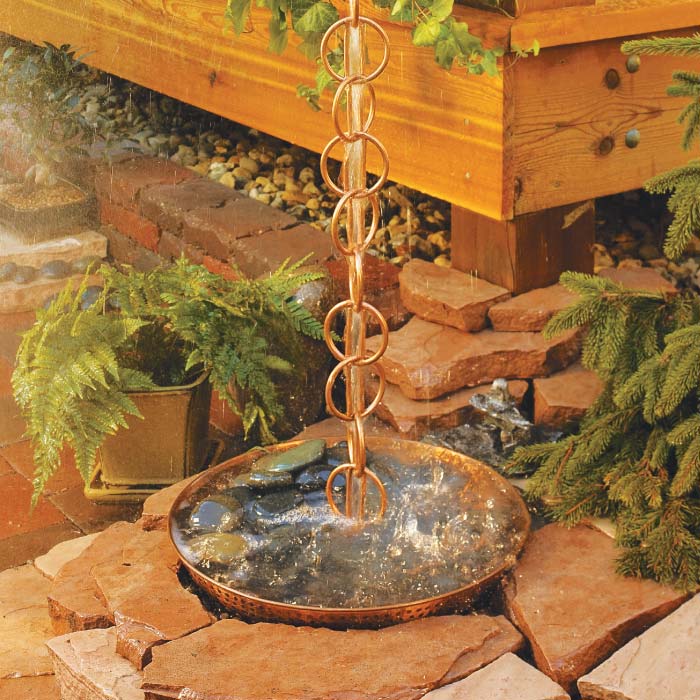 Rain chains have been used in different areas of the world for hundreds of years as decorative elements on homes and for water collection.  Being able to see the water coming down rather than hiding it in a plastic or metal downspout adds visual interest to a home or garden, and the chain also enhances the noise of the falling water, creating a variety of beautiful sounds.  They are especially gorgeous in winter when water dripping down the chain turns to ice.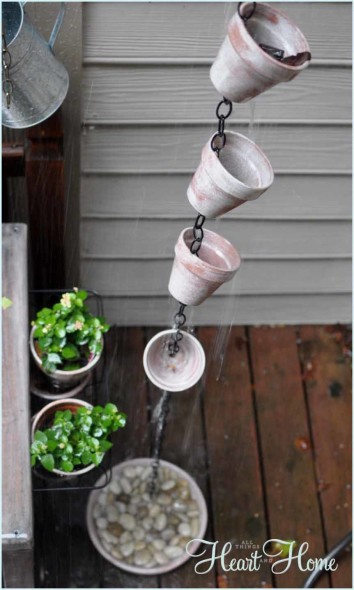 If you have ever shopped for rain chains you probably noticed they are not cheap!  Thankfully you can easily make your own out of inexpensive or repurposed materials.  Your chain can be as simple as just a chain or as elaborate as your imagination will allow.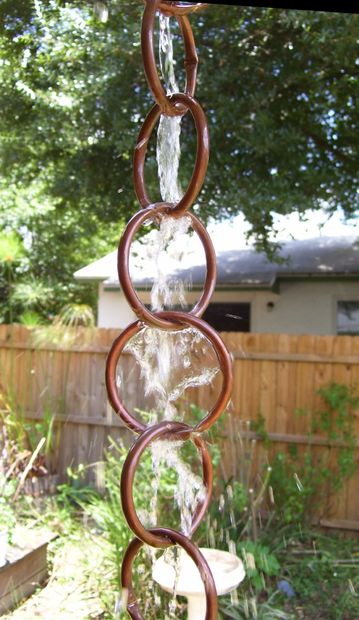 Browse through these inspiring rain chains – they might just spark your creativity for a weekend craft project.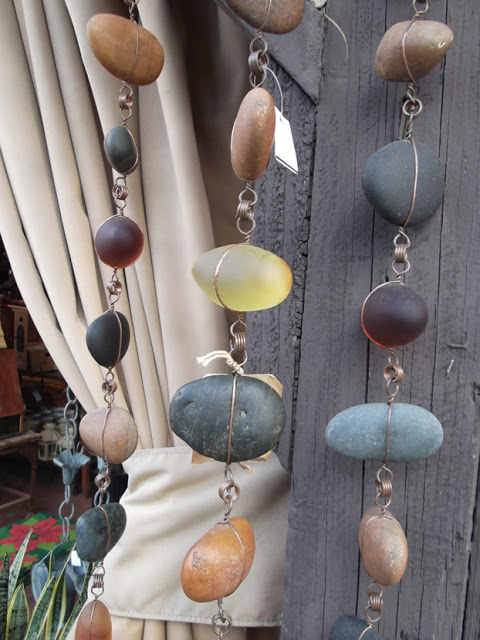 As long as your chain provides a vertical pathway for water to move from the roof to the ground, you can get as creative as you want and experiment with a variety of materials to create a functional work of art.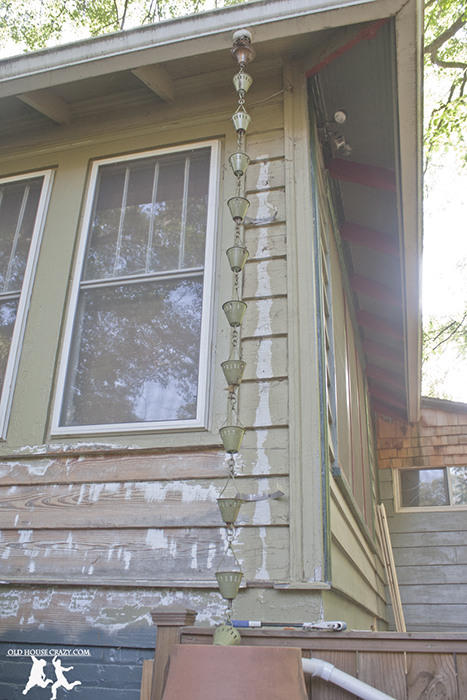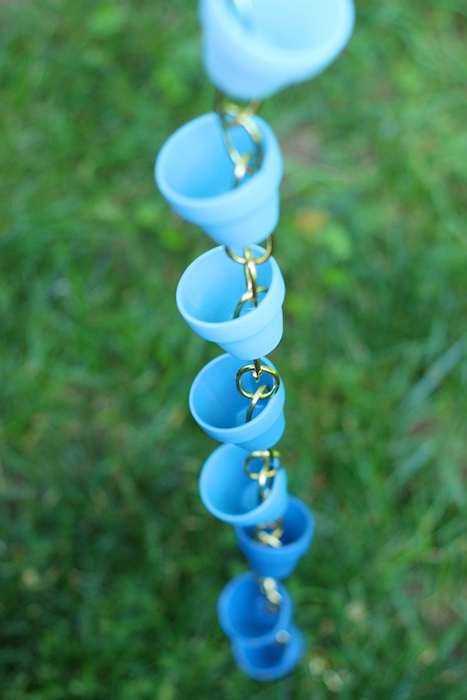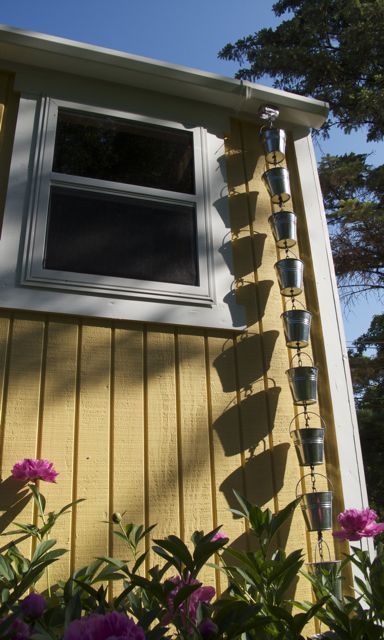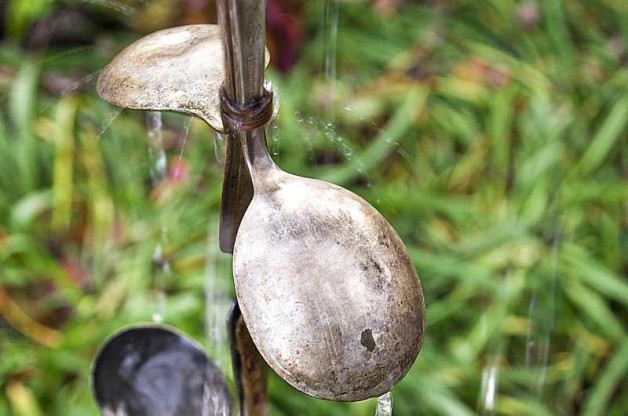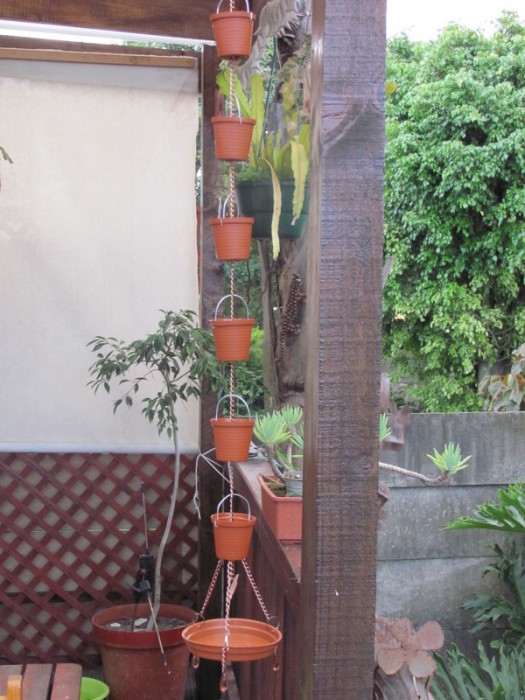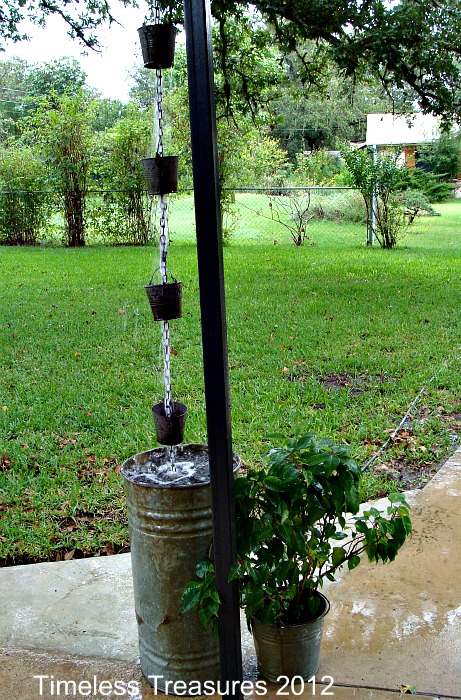 Here's a video showing how you can make your own super simple rain chain using binder rings: