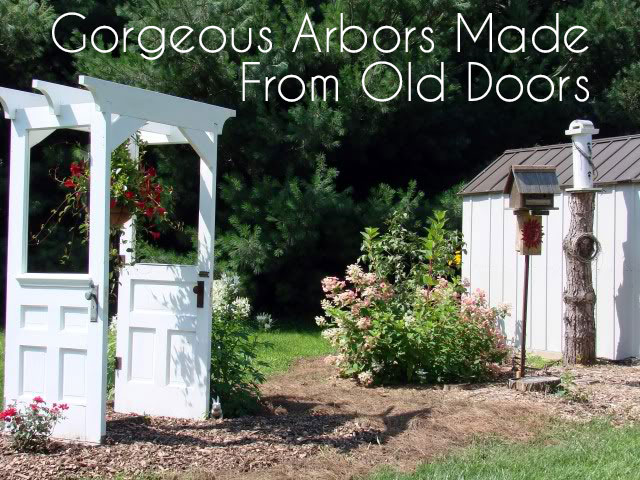 It's always fun doing projects that give new life to something old, and these are no exception.  Old doors can be made into beautiful pergolas or arbors for garden entryways.  I kept seeing one of these floating around on Pinterest and wanted to find more for inspiration, so here are 11 gorgeous repurposed door garden arbors.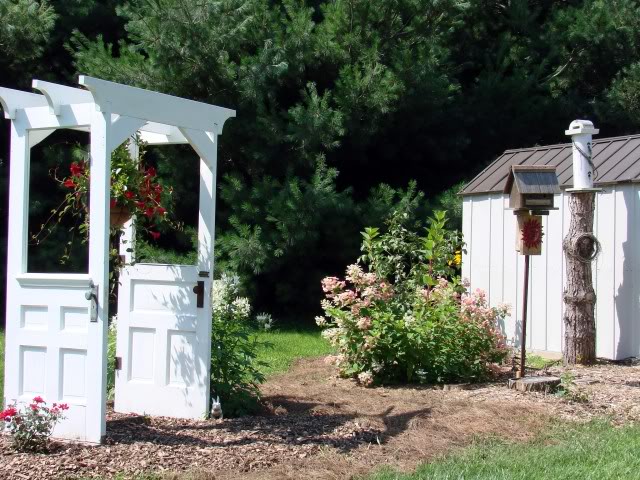 This beautiful pergola was a weekend project made from salvaged doors with a fresh coat of white paint.  See the process pictures on the Garden Web forum
Weathered doors with hanging flowers give this pergola a charming country appeal, perfect for any garden or walkway.  via Pinterest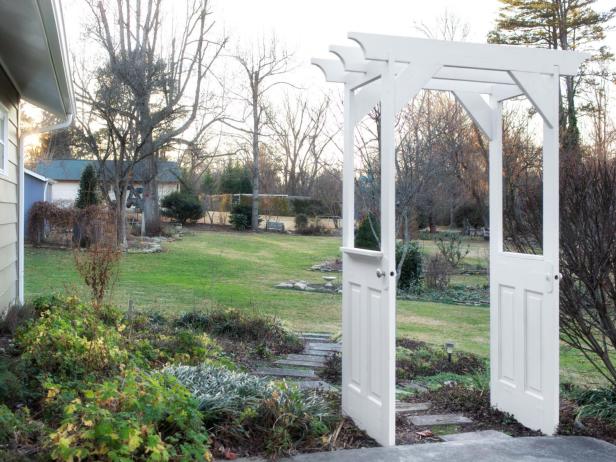 Brian Patrick Flynn on HGTV Gardens has a great step by step tutorial on how repurpose doors to make this simple garden arbor.
Using decorative screen doors instead of wood doors can give an arbor a bit more of an elegant look, like this one from Designed on Sunshine.  These doors were found for cheap at a reuse store.