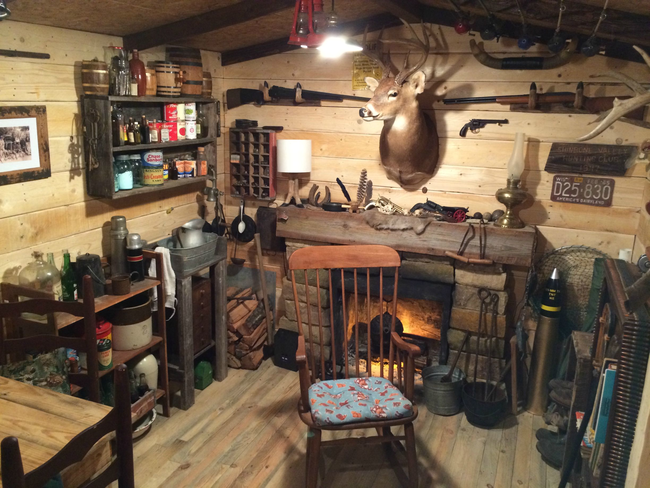 This man built an AMAZING "Man Cave" in his basement! The best part is it looks exactly like a rustic cabin in the mountains! How cool is that?!
This is the basement before:

Then he started on the walls.
Added the stones for the fireplace.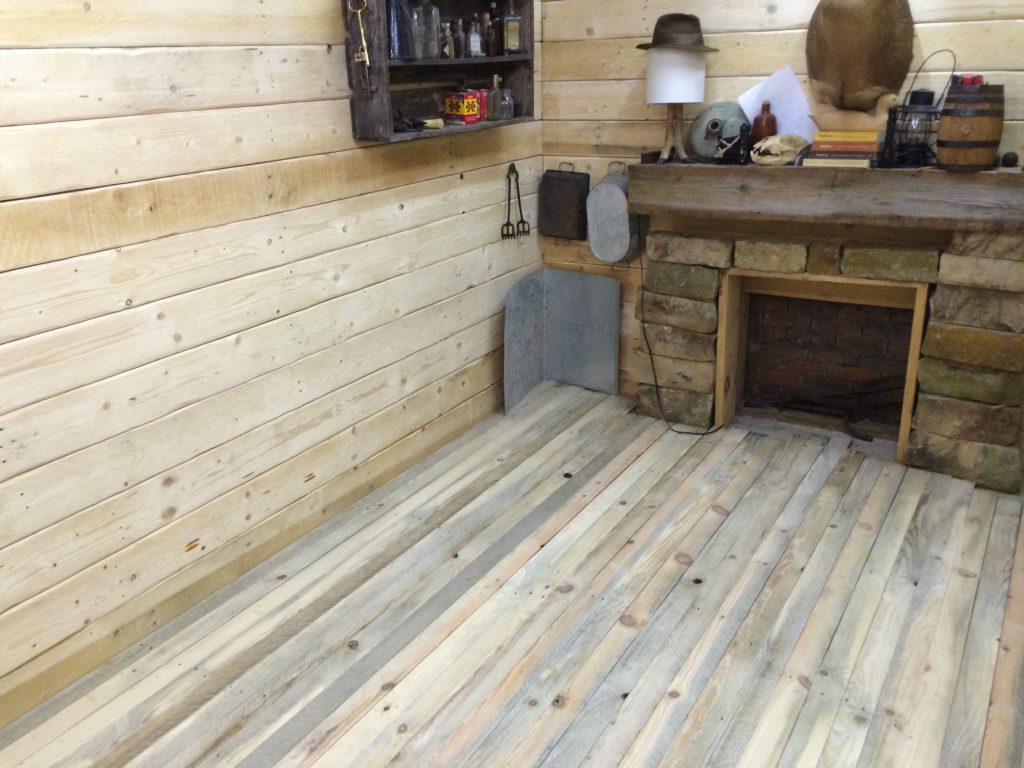 Nice looking wood table.
Fake window overlooking beautiful mountain lake. Check!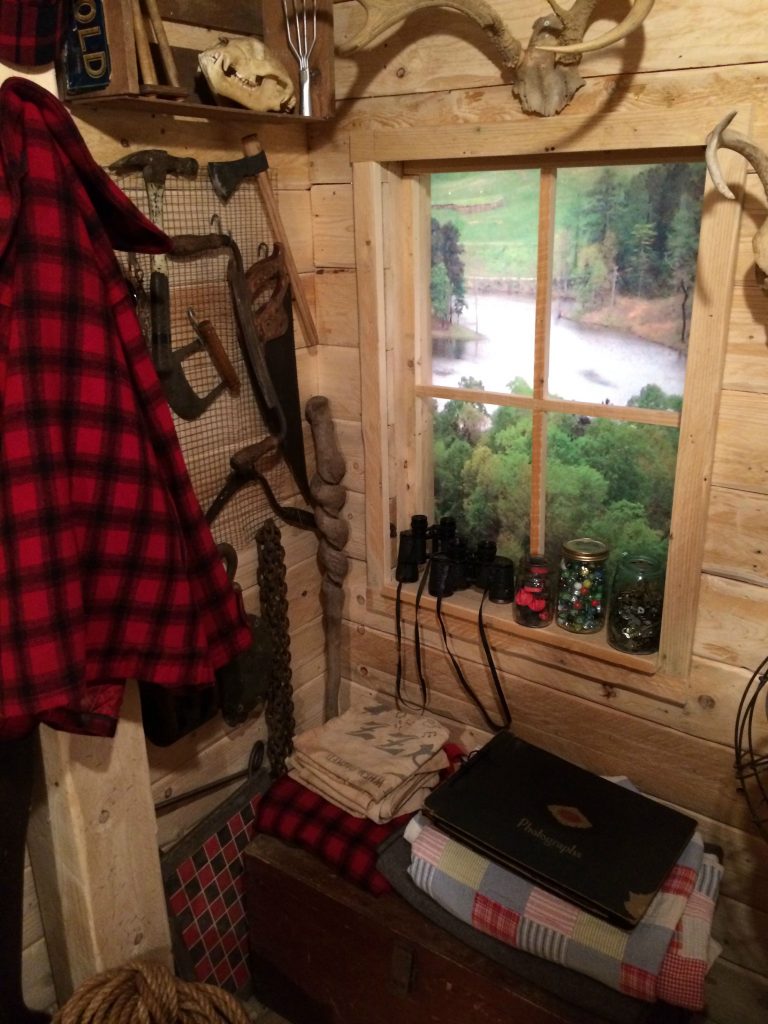 Warm and cozy fireplace complete with cast iron coffee pot. Check!
No rustice cabin man cave is complete without a deer head and guns over the fireplace.
WOW! Just, wow! This is a man cave I could live in.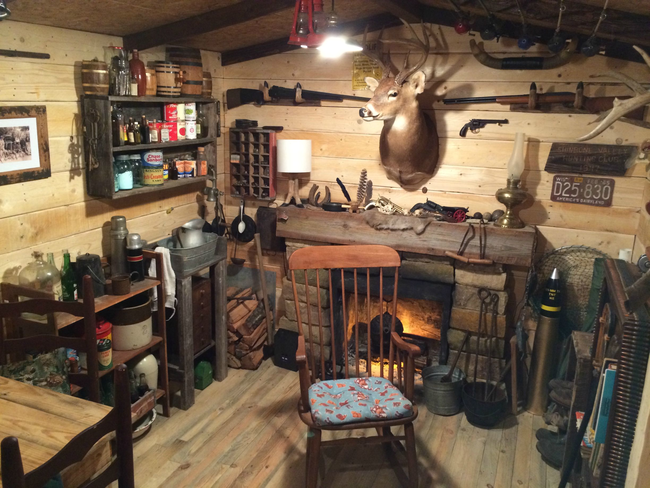 Source: $107 Rustic Cabin Man Cave I Built In My Basement
http://www.reddit.com/r/DIY/comments/2ehj58/107_rustic_cabin_man_cave_i_built_in_my_basement/