Think OUTSIDE the box! A tiny house for $99 Down!? Really? Yes, really! This "tiny house" is really more like a shed, BUT, there is nothing saying this little building couldn't be insulated and upgraded to a nice little affordable home.
Throw in a bathroom, a couple of walls for privacy, a kitchen, and you're in business. This is thinking outside the traditional box when coming up with ways to go off grid for cheap.
If you don't have building skills, these prefab tiny cabins (or sheds) are an off-the-shelf solution. With a little work and a little creative recycled material gathering, you could have a nice little place to call home.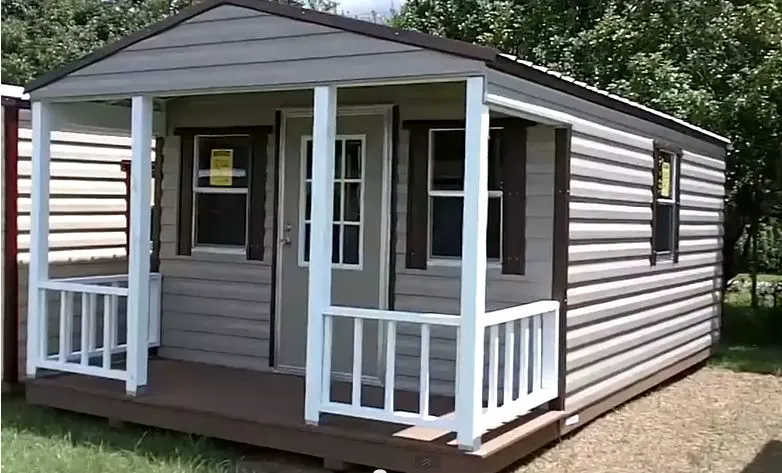 Here is another GREAT IDEA!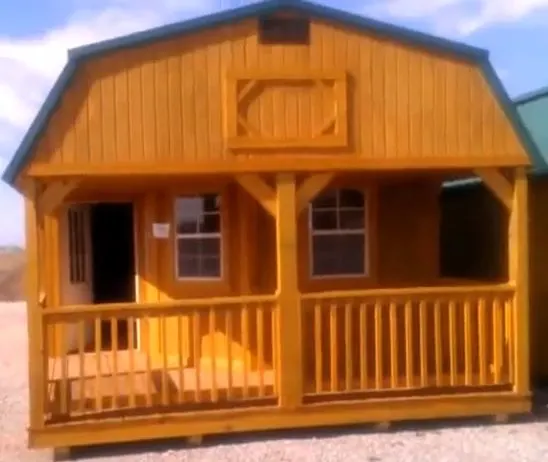 I personally like this one much better, and the price is under $10k. How affordable is that!? Almost anyone can afford something like this. And it actually even looks like a cabin. Comes complete with a loft and everything!
These are just a couple of ways you can get yourself into an affordable starter home to live off grid.
This article was originally published in 2013, and there are even more options like this available now! While finished tiny houses can be too expensive for many people's budgets, a great looking prefab shed/cabin can be finished out for cheap.
***