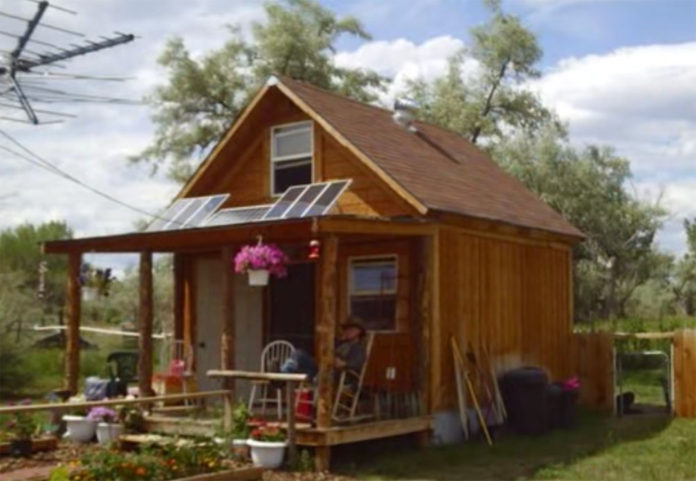 How to build a nice small cabin powered by solar panels. Lamar Alexander built this cute little 400 square foot cabin for approximately $2000, and powers it with a 570 watt solar and wind power system.
The whole system is very inexpensive, and the best part is he is mortgage free. Very cool little cabin. I'd be proud to build something like this myself, and call it home.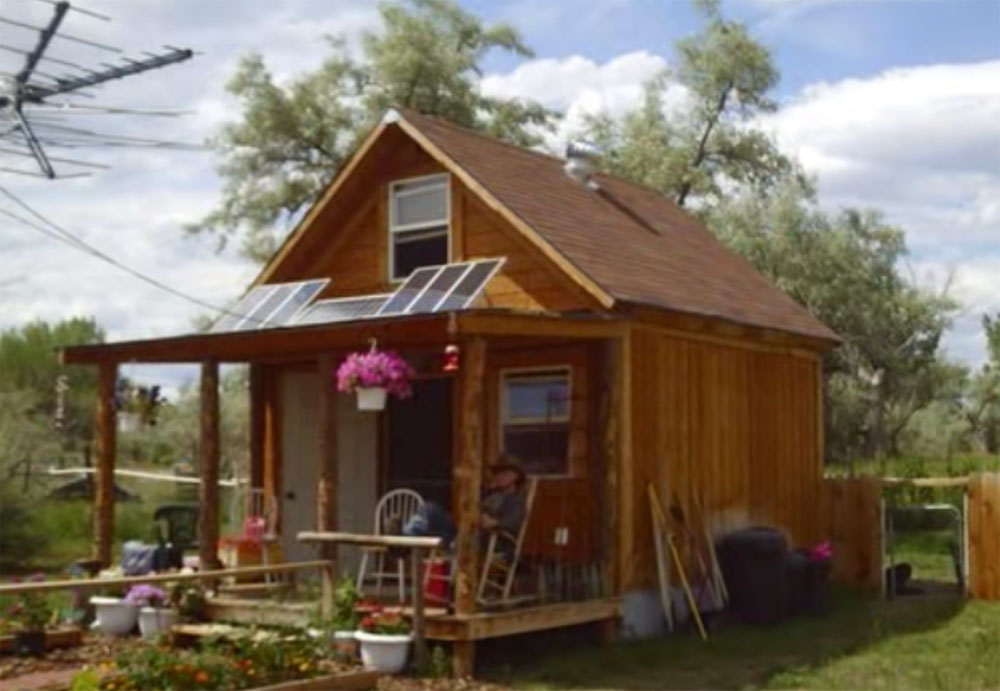 To build the 14 x 14 foot cabin, Lamar started with concrete deck piers at the corners and 2×6 and 2×8 floor joists. The corner posts are 10-foot 4x4s. He insulated the floor to help keep the cabin warm in winter.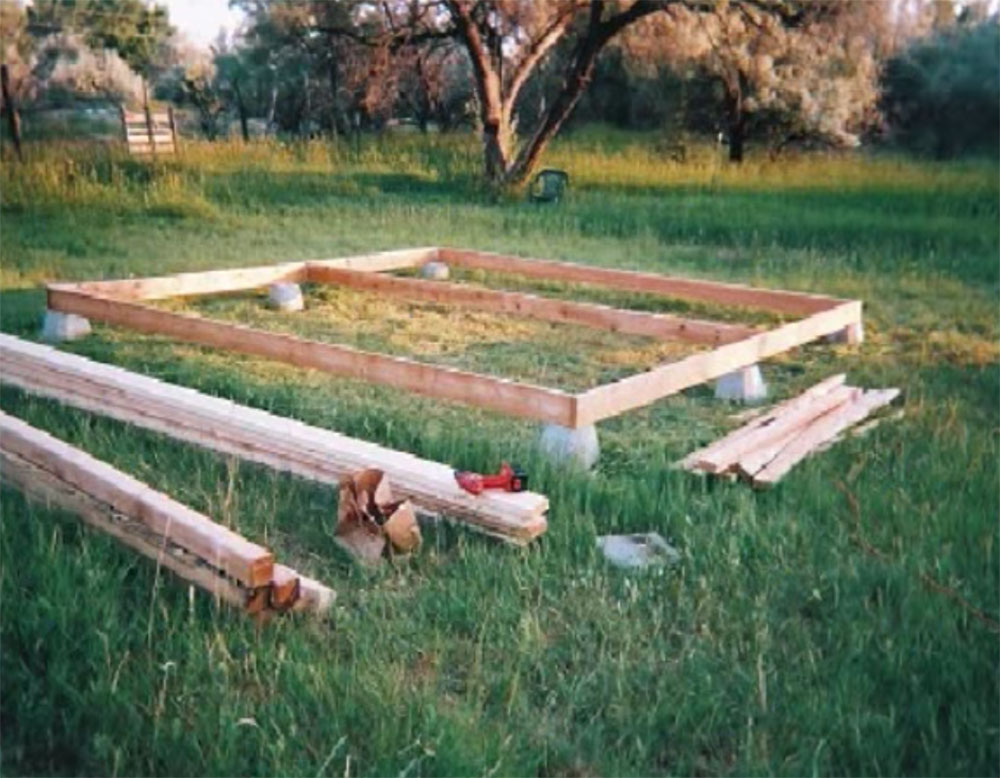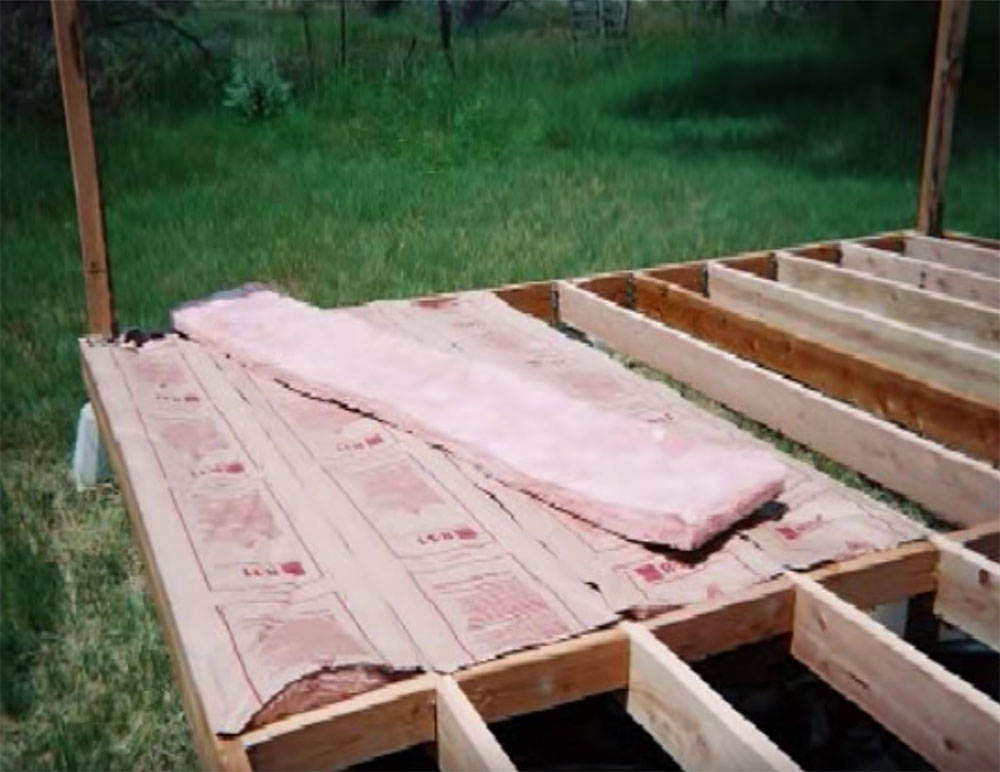 Lamar then built the walls using 2x4s placed 16 inches apart covered in wall sheeting. The cabin includes a loft built with 14-foot 2×6 boards.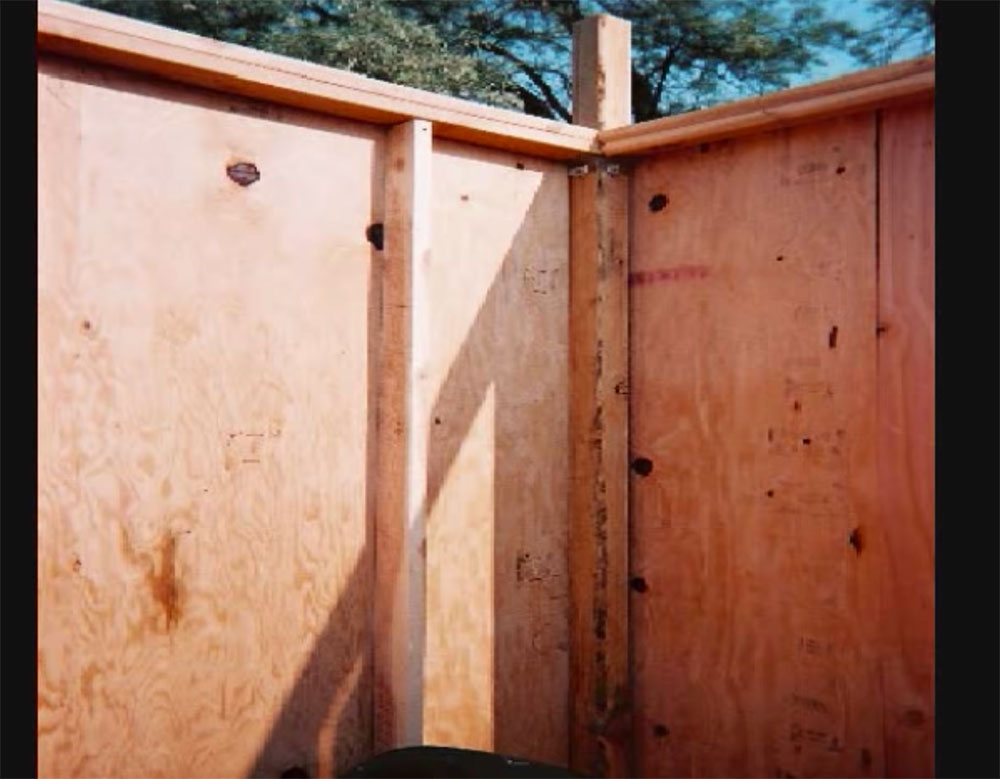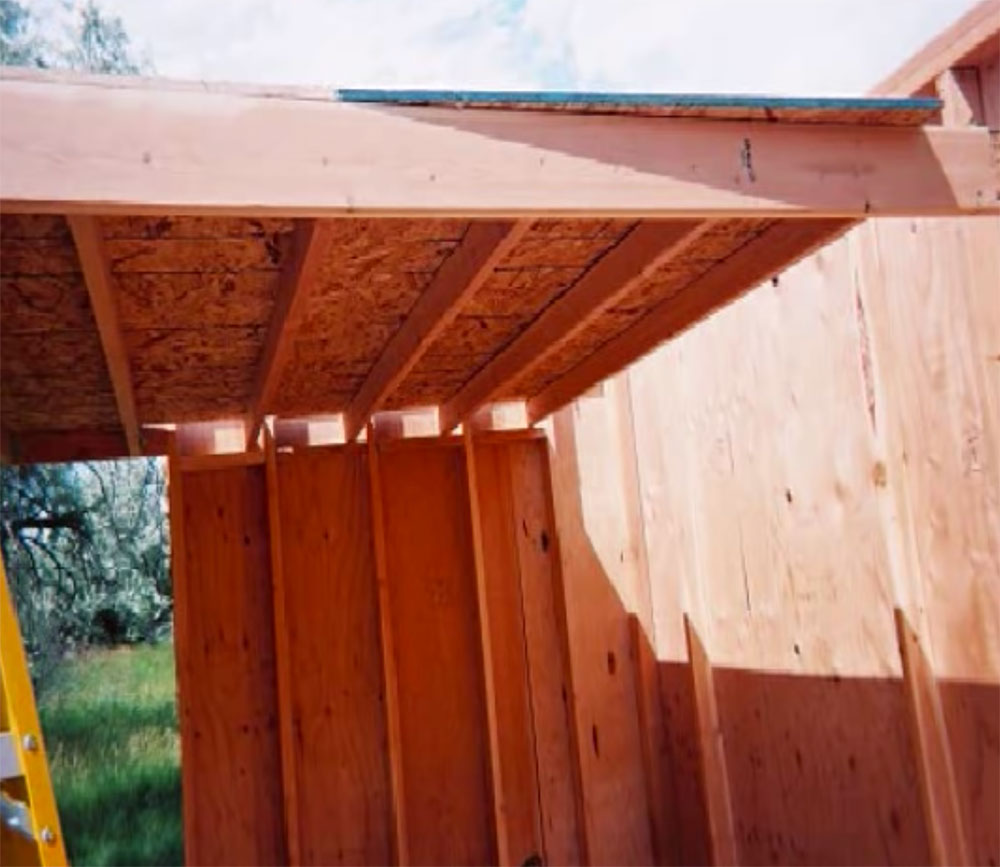 Here's a sketch of how Lamar designed the roof rafters.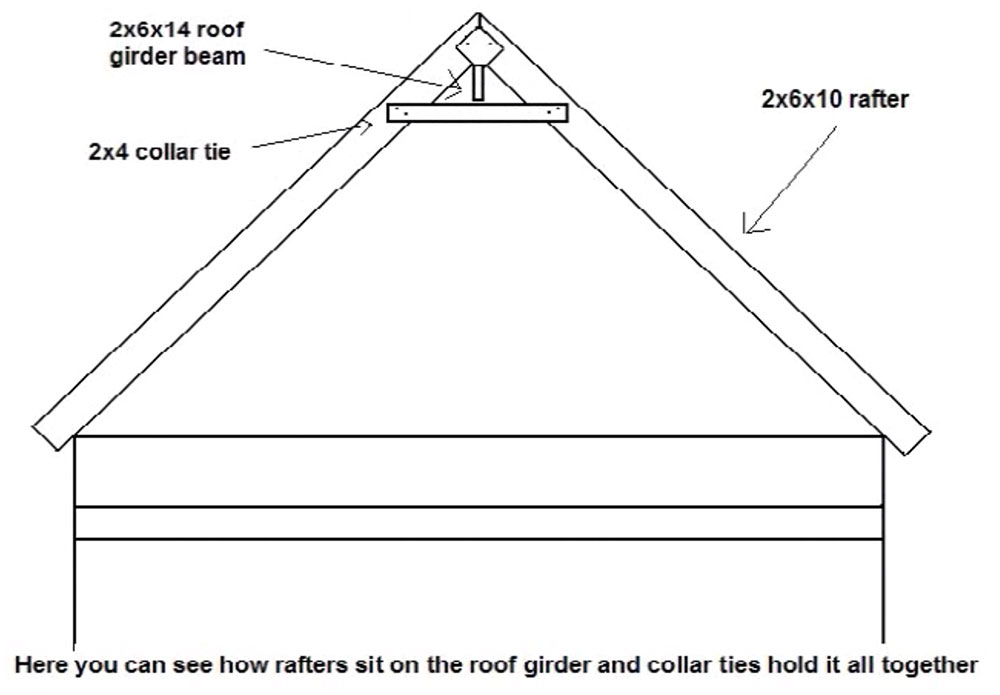 The cabin with the roof rafters up and windows and doors installed. Once the roof was finished, it was sheeted in particle board and tar paper, then shingled.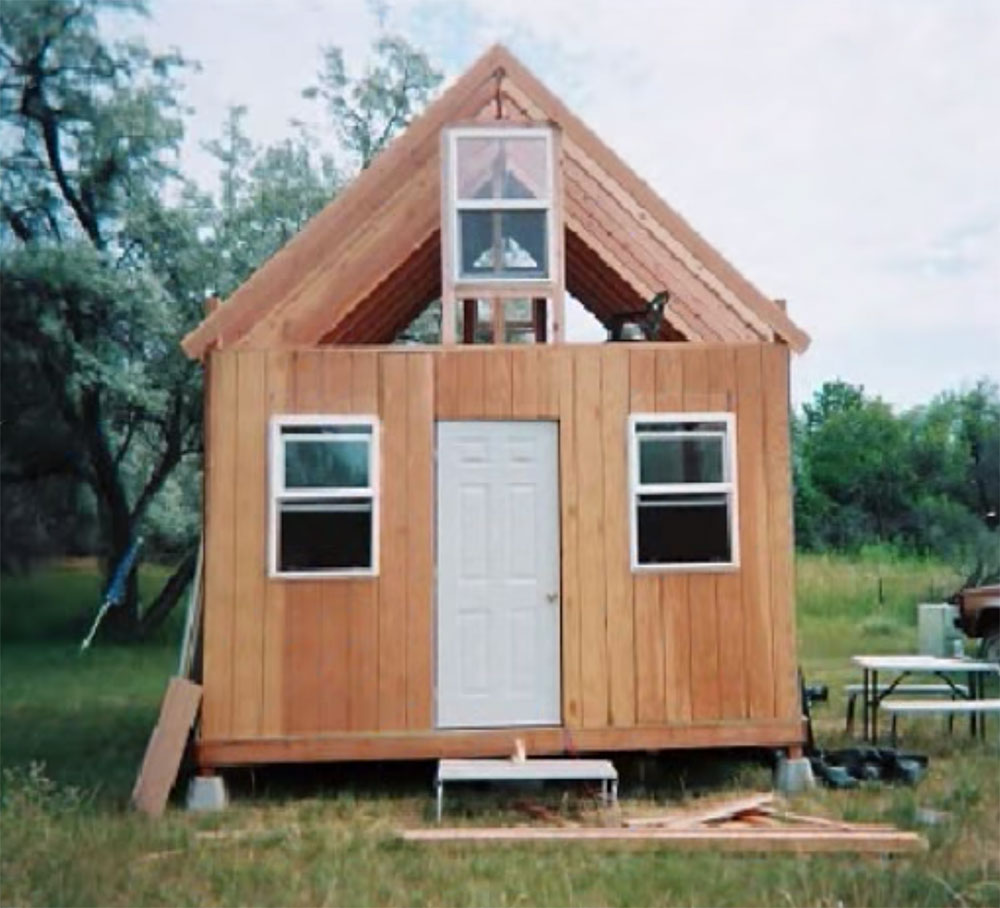 After the interior was finished, Lamar built a front porch with rough-cut lumber and installed a small solar panel setup. His materials came in at just under $2000, not including the door and windows.
This is a great example of a small, sustainable cabin affordable enough for anyone!
"…This cabin is 14×14 with a full loft and approximately 400 square feet of living space. Downstairs is Kitchen, Bathroom, Dining and Living area. Upstairs is a large Bedroom and Office. There is enough room for 6 people to sleep comfortably. Power system is 580 watts Solar electric and 400 Watts wind power which powers a 12 volt fridge, lights, water pump, TV's, laptop and many gadgets. Heat source can be propane or wood stove. Toilet is composting or a septic tank system…" ~http://www.simplesolarhomesteading.com/
***
Images and more information: http://www.simplesolarhomesteading.com
---
Like this article? Subscribe to our newsletter to get more great content and updates sent to your inbox!