Do you know how to find land for living off the grid? The perfect land for building your off grid homestead?
I've been saving, working, and researching going off grid for the past few years. Actually it's been a longtime dream of mine to build my own homestead but we didn't call it "off grid" back then. When I was younger I had a dream to move to Alaska and build a cabin by a big lake in the mountains and fish in the stream on my own 1000 acre spread.
Now 40, and a just a little bit wiser than in my youth, I've come to realize that my dream was not very realistic. I knew almost nothing about buying land or building a cabin. So I researched it.
How to find land for living off the grid
Finding land is the easy part. It's everywhere. There are tens of thousands of properties out there to sift through. All different prices, each with their own issues. There are several key components to consider when searching for land for off grid living.
WATER
Without water, humans cannot survive. This sounds like a no-brainer but there are places in the country where folks haul their water for miles to their properties, and to me in a survival situation, this is just plain dangerous UNLESS there's a dependable, clean natural water source nearby.
The reason is that hauled water is NOT sustainable. Simply put, the amount of energy in fuel and labor to go pick up, pump, transport, and place the water on your property is astronomical. In an emergency situation it's not feasible, and places you and your family in danger – not just of dehydration, and unsanitary conditions which could lead to disease.
In an emergency situation if you have to leave to go pick up water, this separates you from your family for a period of time and speaking strictly from a security standpoint, it's not secure or safe.
Fossil fuels are NOT sustainable, and during an emergency, you will probably not have access to a fuel source unless you store it in a tank. Biodiesel and ethanol are alternatives.
Make sure you have a clean, natural water source, whether that is a well, a lake, river, stream, or natural spring. And make sure you have a good filtration system, and water storage tank as well for backup just in case your natural source is somehow tainted or polluted.
NATURAL BUILDING MATERIALS
Trees, trees, and more trees. You will need lumber. Regardless of where you move to, you will probably need some lumber eventually.
If you're planning on building a cabin, then obviously it would make sense to have plenty of trees on your property. It makes sense to have materials available for you in case you need them. And in the long run, it's more practical to buy the equipment and make your own lumber than purchase it at the store.
Wood, rock, stone, clay, and mud are all natural materials you will need in some form or another. It makes sense to make sure you can provide materials for every aspect of living that you can. These materials save you money in the long run and are much more sustainable.
Also, manure is a building material. It's added to the mix when building cob houses and provides insulative and adhesive factors that mud and clay don't. And I've heard it also deters pests.
Having horses or cattle will provide you with plenty of manure for building and growing crops.
PRACTICALITY OVER PRICE
In my search for the "perfect off grid property" I realized after a while that "perfect" was subjective, and "practical" was objectively much smarter.
Buying land that is practical and lends itself to building an off grid homestead is by far the MOST IMPORTANT aspect. It's even more important than the legalities of building codes, city ordinances, restrictions and covenants. Why? Simple. Because with too many restrictions the land is NOT practical to build an off grid homestead. It will help weed out the properties that aren't good.
Buying practically supports sustainable living and renewable energy. Keeping practicality in mind instead of aesthetics or price will help narrow the search considerably, and it's probably worth a little more money for practical reasons.
LOCATION, LOCATION, LOCATION!
You hear it touted in business all the time. Well, the same holds true when buying land for living off grid: your location is very important when considering energy generation, and climate for growing and preference.
If you're off grid, you're disconnected from the electricity grid, which means you'll be producing your own electrical power either with wind turbines or solar panels, or a combination of the two into a single off grid power system. You will have to pick a location that is conducive to your wants and needs.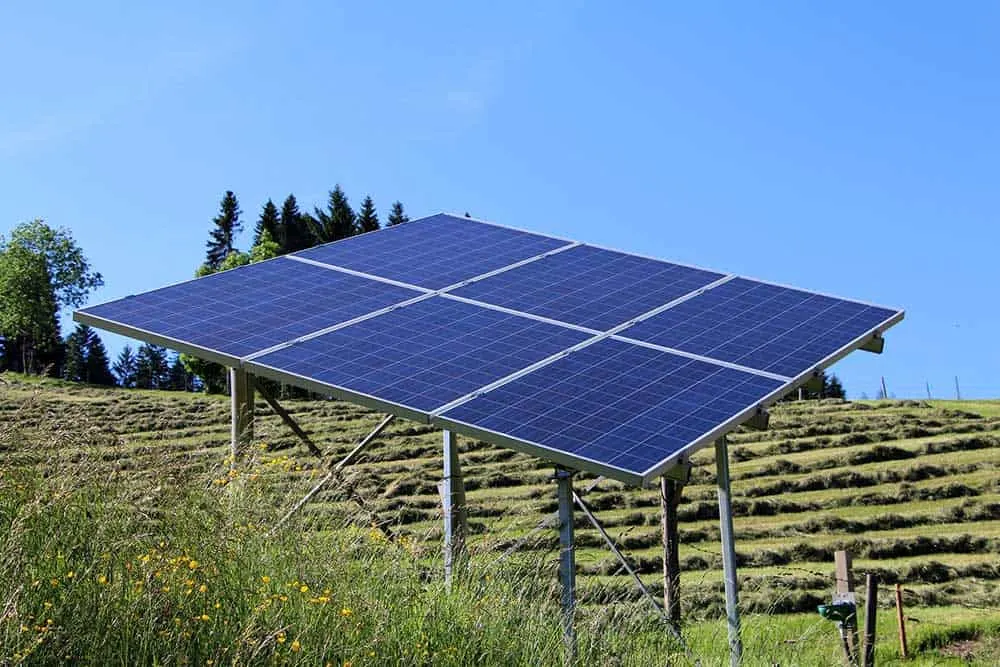 CLIMATE: SUN, WIND, SNOW, RAIN, HUMIDITY
Your ideal property might be different than the next person's, but if you're going to be generating your own power, you'll need plenty of sun and wind.
I use City-Data.com to help me find areas that are better suited for power generation. They have in-depth information at a glance and offer tons of demographic, geographic, and climatological options when searching for locations. They also have small topography maps, tables, maps, charts, and graphs with more information than you could ever possibly use.
Here's an example of the climate information from City-Data.com.
ZONING, BUILDING CODES, ORDINANCES, COVENANTS, RESTRICTIONS & HOAs
It seems no matter how hard you look, you're always going to have restrictions on what you can do or build, and how you do it. The quickest, easiest, and most practical way to find a good location is to avoid larger cities.
Large metropolitan areas tend to have more restrictions than rural areas. This is not always true but is a general rule to go by. Some locations in the Western United States are more open to things, while other areas are not.
Consider San Diego, CA, for example. The county is very strict in what types of buildings can be built. Zoning and ordinances are also strict, and you're more likely to find properties that are part of a development of some kind or suburban neighborhood.
This poses a problem because then there are not only restrictions on types of homes and zoning (what you are able to do on the property), there could also be Home Owners Associations which could require strict adherence to the rules of their community.
Ideally, you'll want to choose a property that is free from as many restrictions as possible.
ACCESS, ACCESS, ACCESS!
Make sure the property you buy has deeded access or a solid (non litigated) easement! I can't stress this enough. This, in my opinion, is the second most important aspect of buying land.
You can find an AWESOME price on a 100-acre piece of land in Wyoming or Montana, but it could be landlocked (surrounded by other private property) with no access via roads or driveways. This would mean you would not be able to do anything on your property without going through your neighbor's.
Hopefully, you can negotiate with them, and if not that means a court date. If you've got the money you could try to buy some of their land to create your own road for access to your property, but it's simply not worth the hassle UNLESS it's a property that's fantastically wonderful and the perfect location.
You'd probably be better off just looking elsewhere than going through that.
AFFORDABILITY: ACTUALLY BUYING THE LAND
When purchasing my property I have chosen to purchase direct from the landowner. I don't want to go through the banks for a few reasons.
First and foremost is that the landowner benefits directly from the sale of the property through a contract for deed or lease option. Sure, this could pose a problem for them if you default on the mortgage/lease, but you're not going to do that, are you?
Second is credit. Many people do not have sufficient credit to get a traditional mortgage without paying a higher interest rate if they're even able to qualify in the first place. Credit is debt. Period. And part of the reason for going off grid is to become debt-free.
Who would you rather be indebted to? The landowner or the bank?
Another reason to buy direct from the landowner is you are more likely to be able to negotiate a better price and lower interest rate. This means you will likely have a lower monthly payment for a shorter period of time and you'll own the land faster at a lower price.
If you don't feel comfortable negotiating yourself, get a buyer's agent. They will act on your behalf whereas a real estate agent is hired by the seller to sell the property. Their interests lie in getting the seller's property sold to make their commission. If you're more comfortable going the traditional route, then find a real estate agent that will help you negotiate the best deal possible.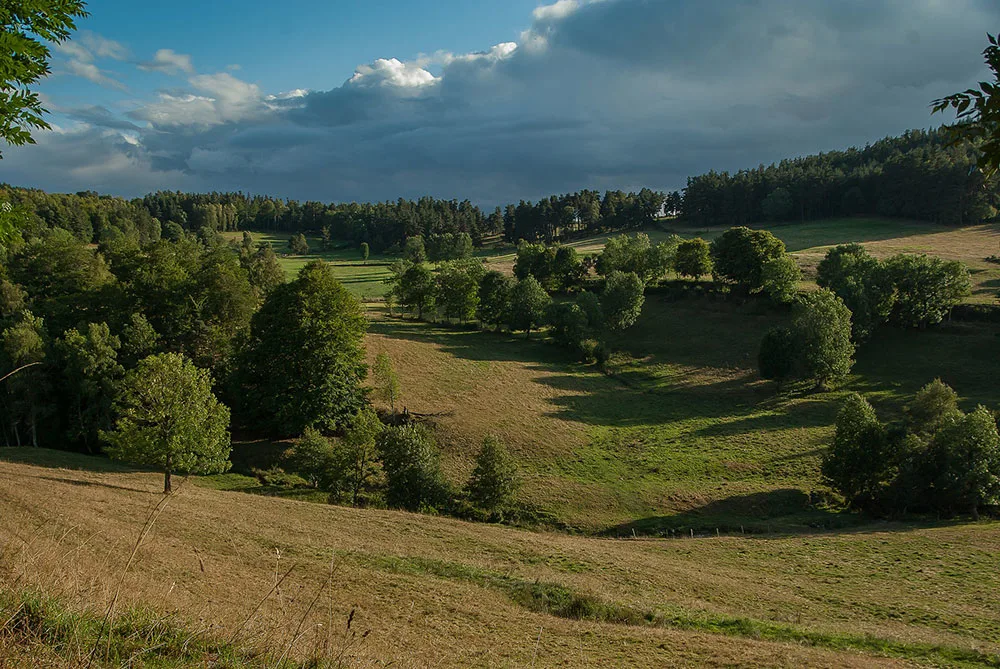 SAVING MONEY
Lets face it, without the land you can't go off grid. And to get the perfect property you will have to do your homework. Hopefully, you have done enough research to know what your property is worth, and you can make an informed offer.
Every penny you save on the purchase price of your off grid land and the interest can go directly back into your property.
These are just the basics. But, they help build the foundation for a successful off grid homestead. Hopefully this will give you some ideas on how to proceed when you purchase your land.
So, are you ready?