In the high desert of Joshua Tree, California, 'The Haven', a cozy shipping container home with a rooftop deck, sits completely off the grid on 5 acres. When deciding which type of home to build on their land, owners Aram and Elisabeth decided a shipping container home would best suit the quirky culture around Joshua Tree National Park.
The home was built by Alternative Living Spaces in collaboration with Container Guys Intl. Its remote location, accessed by a long drive down a dirt road, necessitates off grid living. This project demonstrates that living off the grid in a climate with less-than-ideal conditions is not only possible but can be stylishly comfortable.
We featured one of Alternative Living Spaces' luxury shipping container homes in a previous article, and it has remained one of our favorite container home builds to date. The Haven is another beautiful example of luxury living in a tiny space.
This home is built from a 20-foot used shipping container, for a total of 143 square feet of indoor living space. It includes a rooftop deck, bathroom, bedroom, small kitchen area, and patio.
The 12-foot sliding glass doors brighten the interior and open up to the spacious, partially-covered patio deck.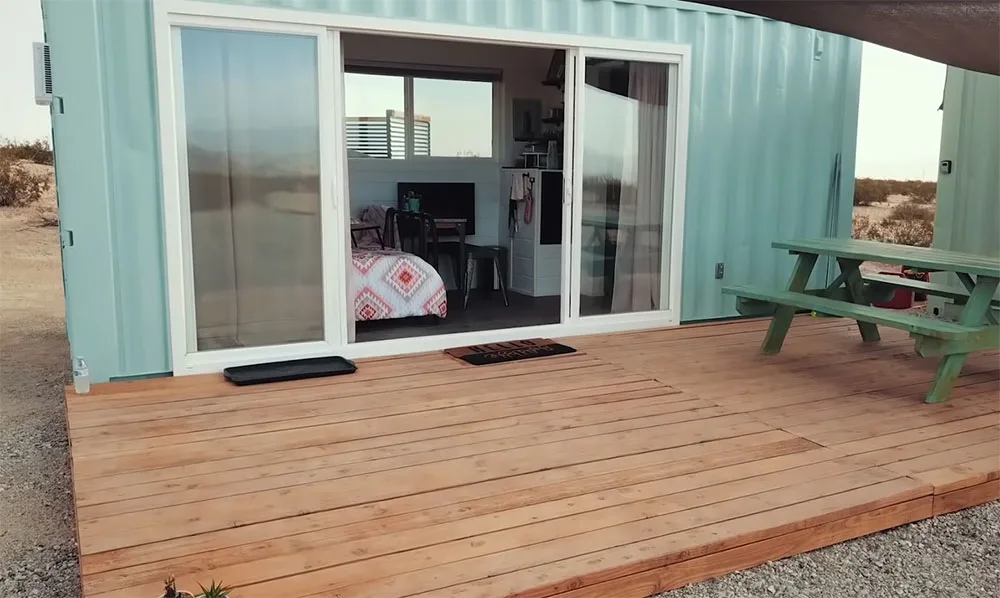 The interior features shiplap walls, bronze fixtures, a barn door leading to the bathroom, and a small kitchen and seating area with a granite countertop.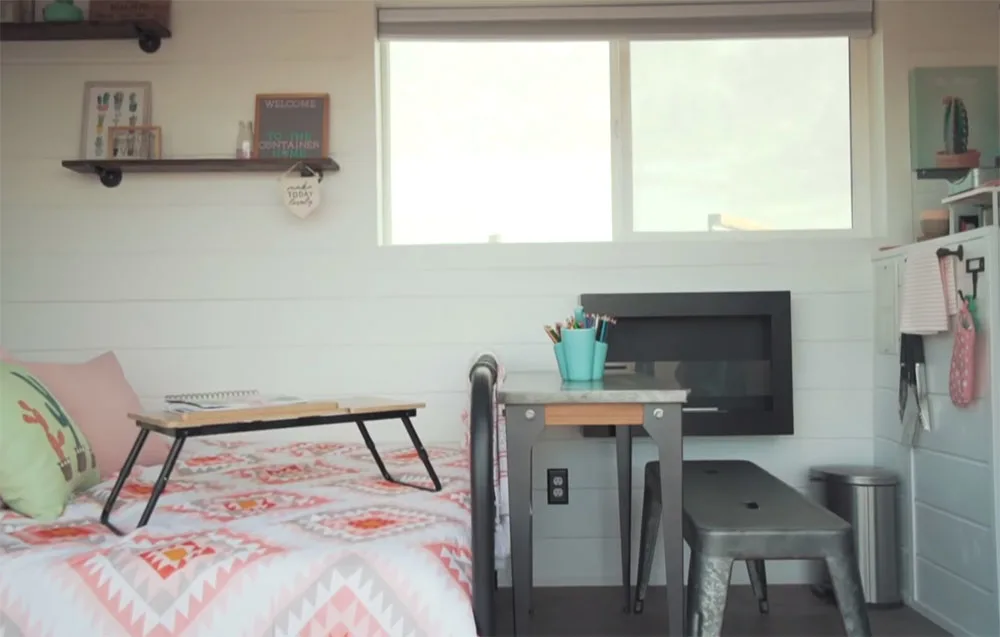 The full bathroom holds a corrugated steel shower, toilet, and vanity with a mirror. A septic system on the property handles the wastewater.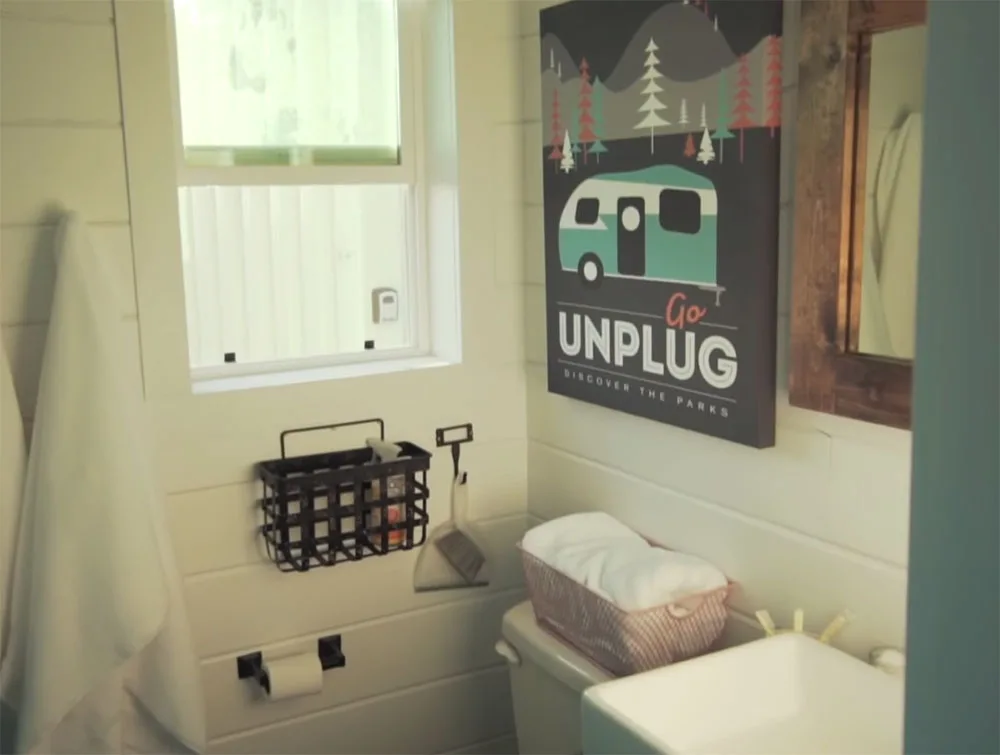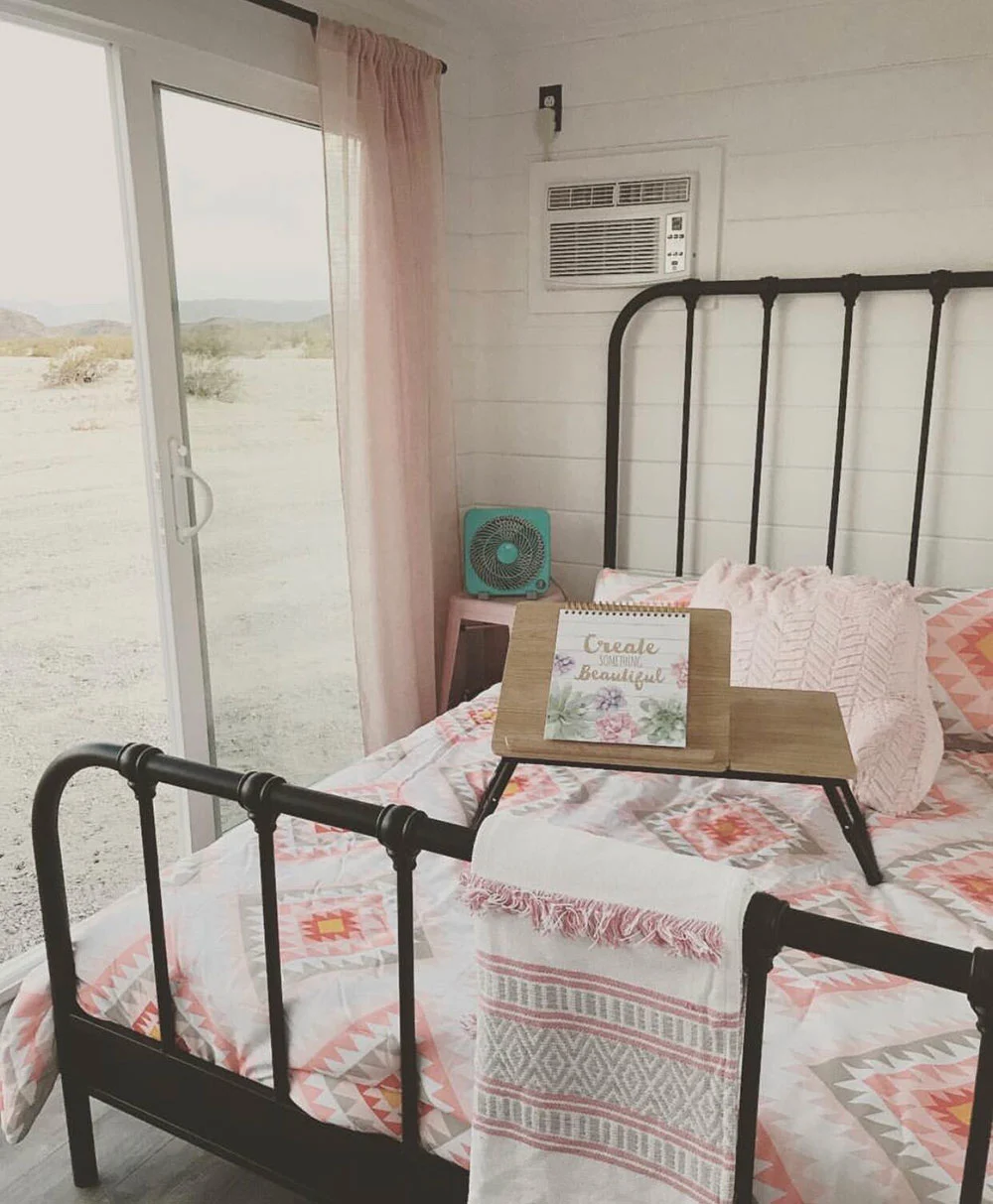 The rooftop deck, accessed by a ladder, is enclosed by cable fence rails and gives the family a place to enjoy the incredible views of the night sky – a perk that Joshua Tree Park is well-known for. The rooftop and the ground-level deck offer plenty of outdoor living space to complement the home.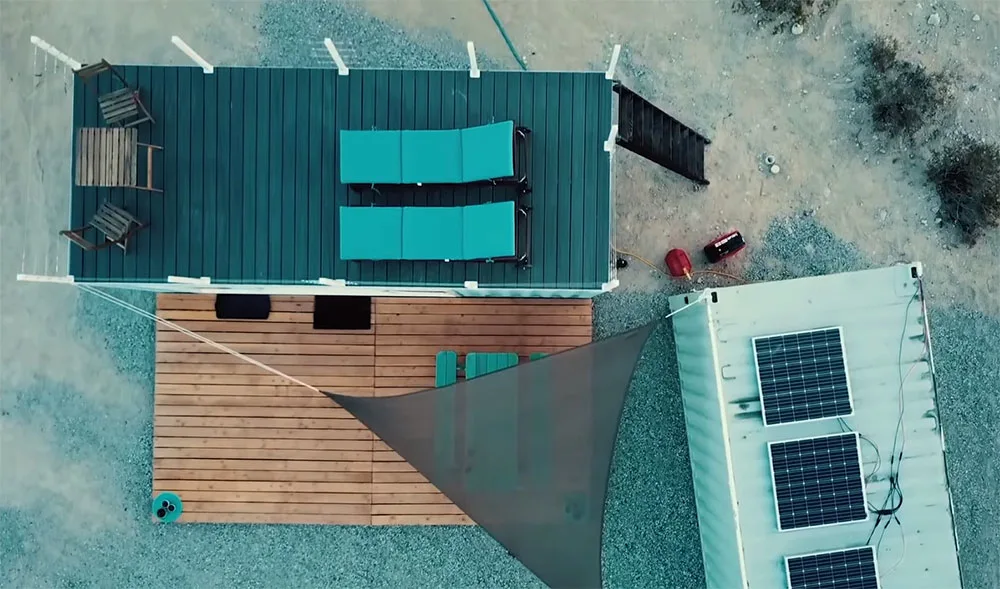 Because their property is surrounded by nature preserves, Aram and Elisabeth chose to leave as small a footprint as possible for their living space. Instead of digging a well, they haul water in to a large holding tank, from which a pump feeds the water to the house.
Solar panels power the home, including the lights and an air conditioner to offset the intense summer heat. A fireplace heats the home when nights get cold.
A second shipping container serves as the family's storage space and holds the three panels in the solar array.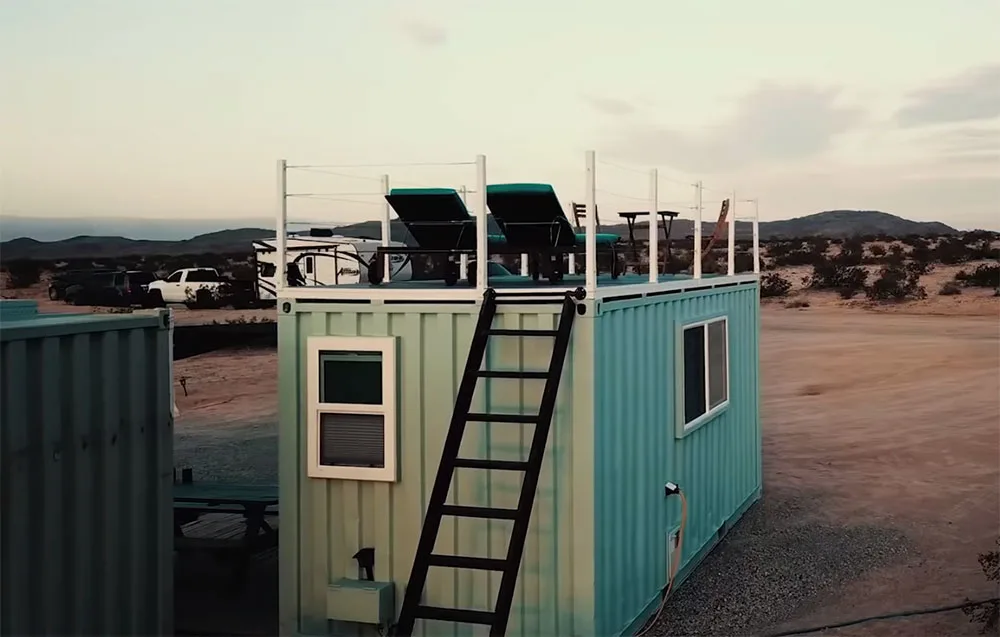 This residence is ideal for full-time off-grid living, a getaway home in the mountains (or desert!), or as an Airbnb rental. See the video below for a tour of the home and an interview with the builders and owners.