For all you practical off gridders, here's an interesting competition between a Scythe and a Weedwhacker! Who do you think is gonna win?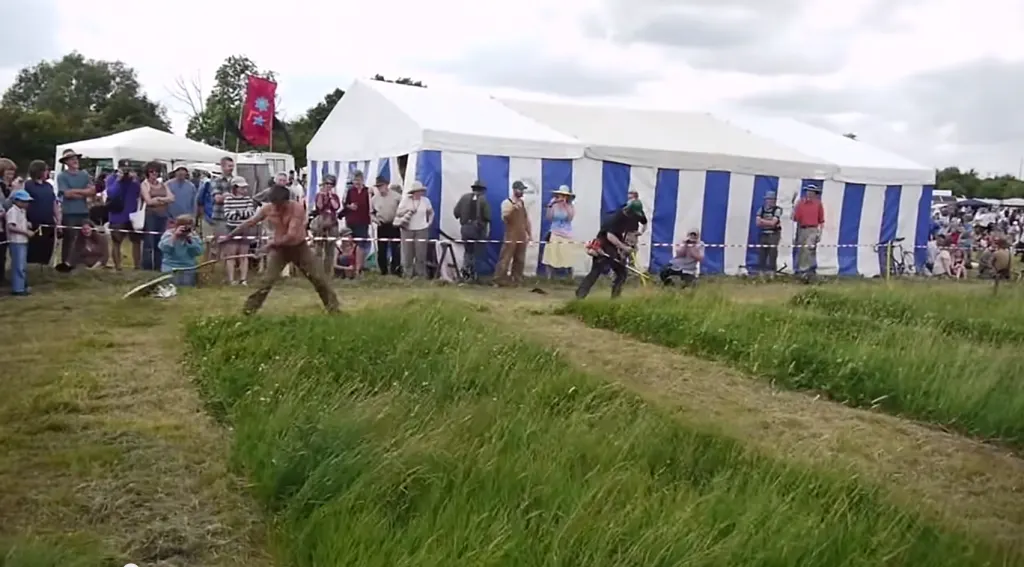 "…Annual race between brushcutter and scythe – honours go to the first to cut a stand of grass. This is the British Scythe Champion against an experienced agricultural worker with a three-tine brushcutter, working flat-out. Held at the Annual Green Fair and South West Scythe Festival in Somerset, UK, on 13th June, 2010. No trick photography here – he really is that fast. Panasonic GH1…"
This is a fascinating race to watch, but I'll still be using a weedwacker in most circumstances around the farm. I think the scythe is probably a better tool to use however in the long run. No fumes, no burning fossil fuels, and it's healthier to use because you get a major workout.
Now… The reasoning behind my choosing the weedwacker over the scythe is simple. Endurance.
Over time when you use the scythe, you're going to get much more tired swinging that big stick and sharp metal around than you will with the weedeater. So overall, the "sprint" race is great and proves if you have a small patch of grass to chop, that the scythe will do a great job.
But, there's no reason to use a scythe OR a weedeater on a larger section of grass field anyway. That's what they make tractors for. Weedwackers specifically are designed for trim work, and edges, fence lines, and other smaller areas.
This just goes to show you that not all fossil fuel powered equipment is better than their hand-tool counterparts.
Fun stuff.