This modest little cabin is made using two 40 foot shipping containers, with beautiful landscaping outside and rustically gorgeous decorating inside. It took the owner, Larry, almost 2 years and $35,000 to complete, but is a shining example of a mortgage-free, solar-powered DIY small home.
UPDATE: It looks like the builder's website is no longer online, but this home is now available for rent on Airbnb.
Two 40 foot by 8 foot containers were welded together to create a total living space of 40 feet by 16 feet. The rear side of the home is mostly covered in dirt to aid in insulation, as food storage areas are on that side of the home.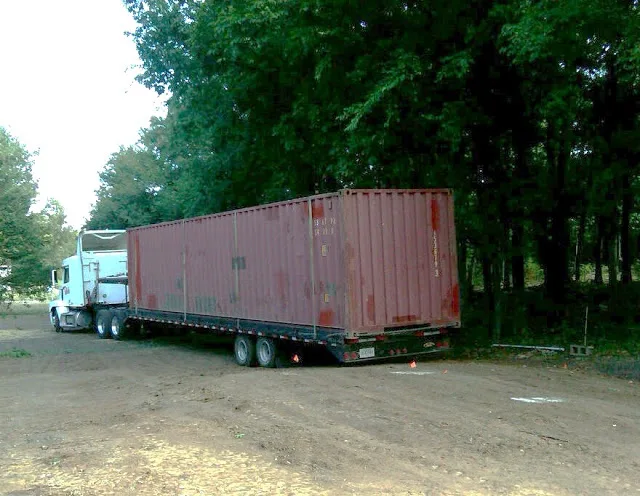 An arch is cut to create the opening that will join the two containers and become the living room. The arched opening matches the look of the arched windows and doors.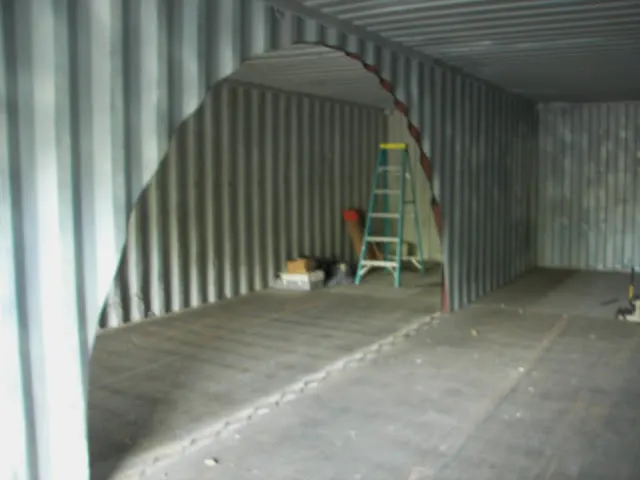 The archway that was cut out of the wall was used to make the outdoor awning, and the place where a homemade aluminum can solar heater sits. In addition to this solar unit, the home is equipped with another set of solar panels that provide electricity and a solar water collector for water heating.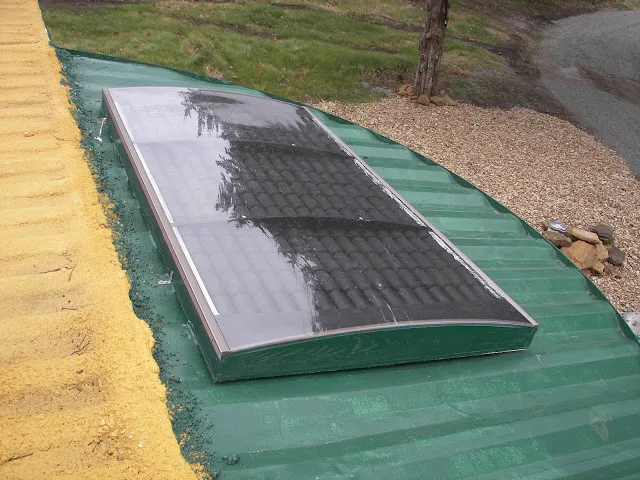 The beautifully furnished main bedroom is 7'4″ by 11'6′, and the second bedroom is 7'4″ by 10'8″. The rooms are equipped with 12 volt LED lights and gorgeous wood-paneled walls and ceilings.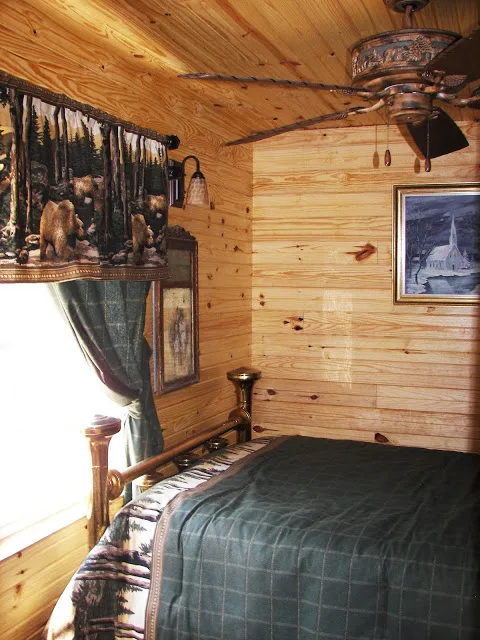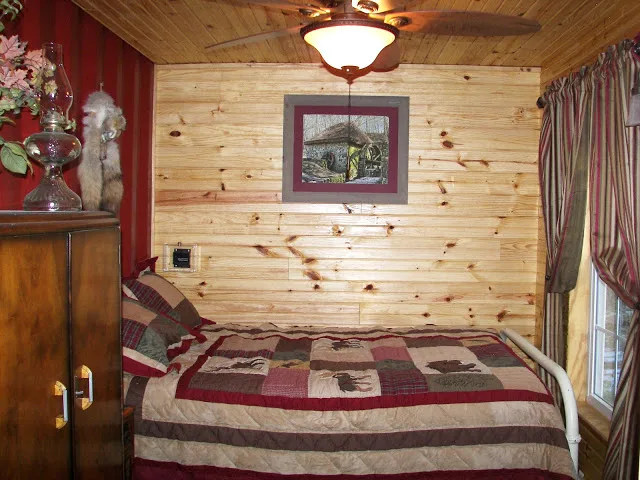 The living room, where the arched opening was cut, is finished in the same beautiful paneling. A wood stove provides another heat source.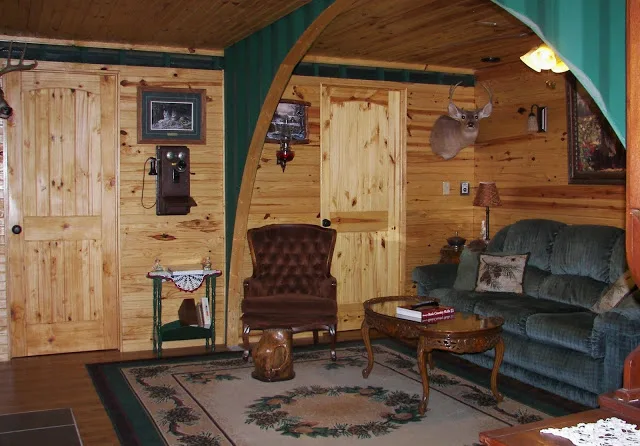 Off the kitchen sits a 4'6" X 7'9" pantry for an amazing amount of food storage.
The kitchen makes great use of a small space, with plenty of storage in addition to what is provided by the pantry.
The bathroom looks as though a ton of money was put into it, but it was done beautifully on a budget. The sink was purchased for $3.00 at a yard sale and the vanity was made from an antique mirrored dresser. Brilliant! The bathroom also contains the washing machine and dryer.
See more images and the process on the builder's website: http://seacontainercabin.blogspot.com/
Read more at Tiny House Talk