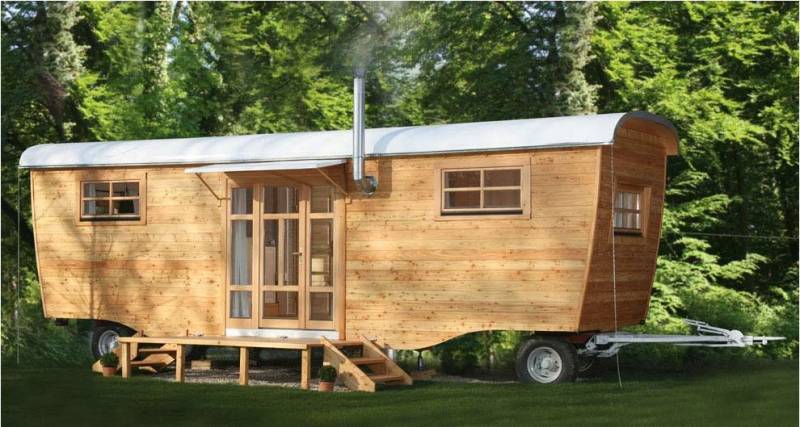 The Wohlwagen (loosely translated to mean caravan)  is a beautiful example of good design and practical engineering. This tiny house has an aesthetic appeal that screams "I want one!". With beautiful wood framed siding, paneling and flooring, the word gorgeous doesn't begin to describe the practical beauty of this tiny house design. Couple that with perfect practicality this tiny house is worthy of the name, and the appeal. This wonderful little caravan is not your mother in law's travel trailer, for sure.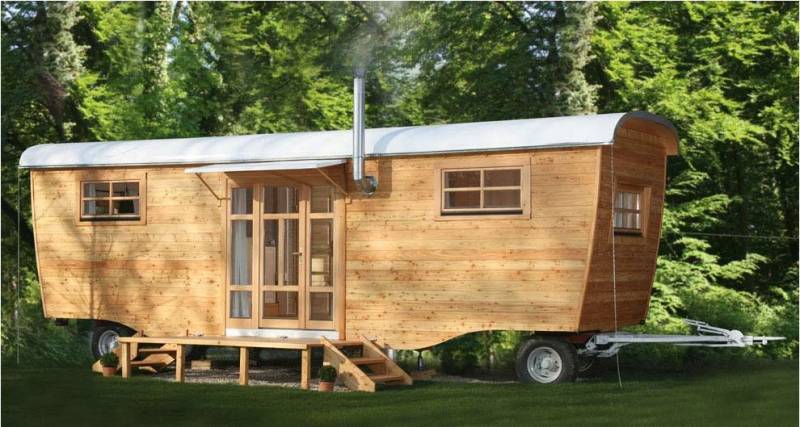 Look, it's on wheels!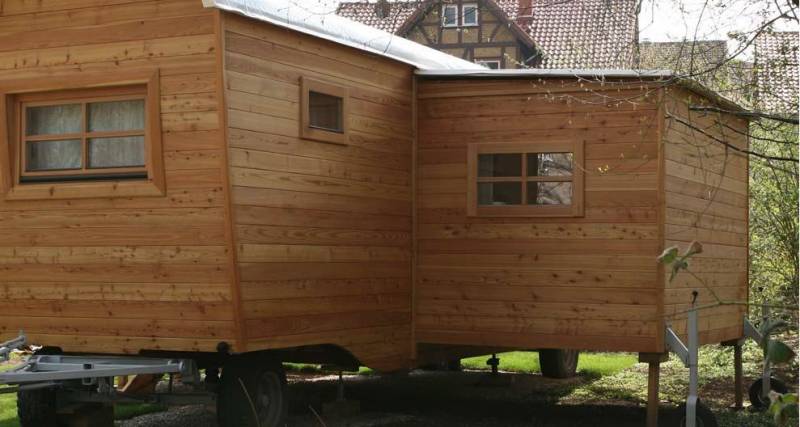 Cute little deck out back.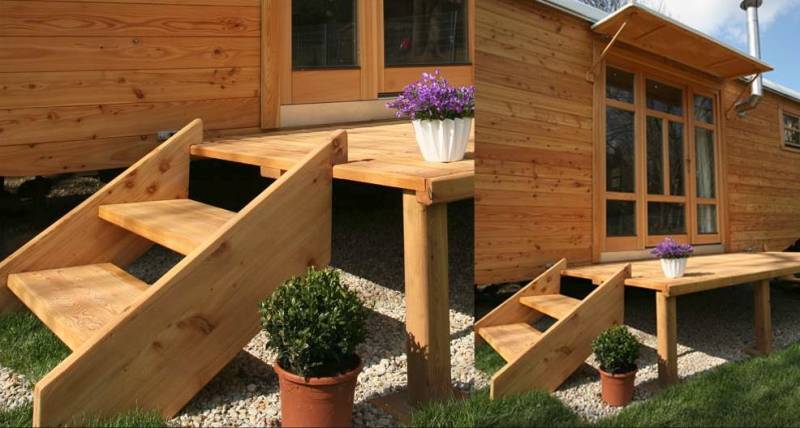 Fabulous kitchen and dining area.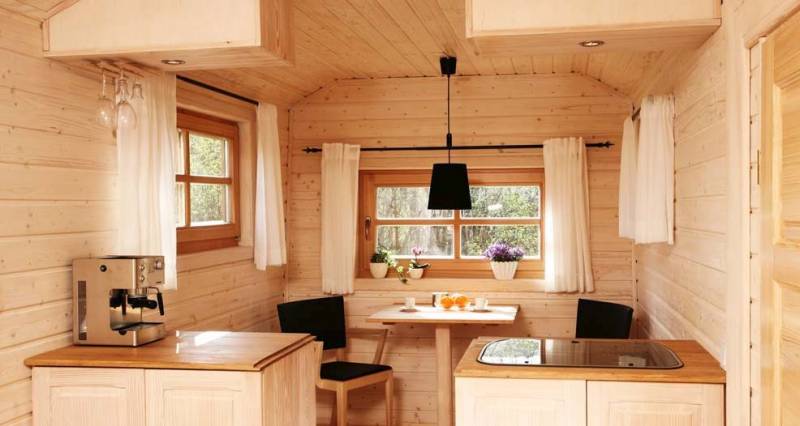 Wood burning heater.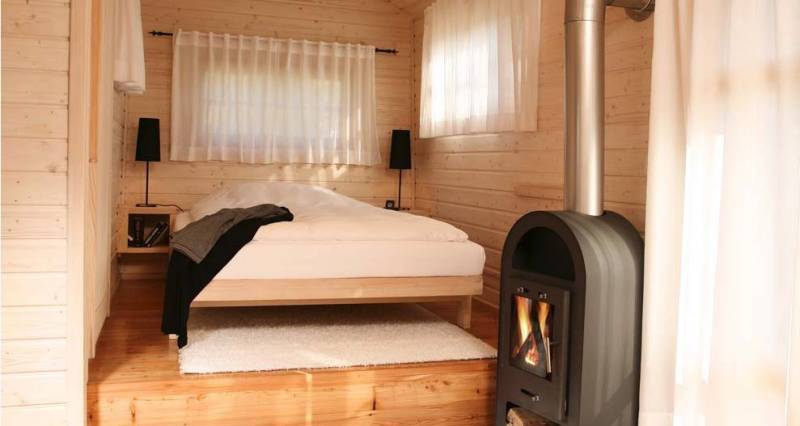 The bed folds up to make room for a desk!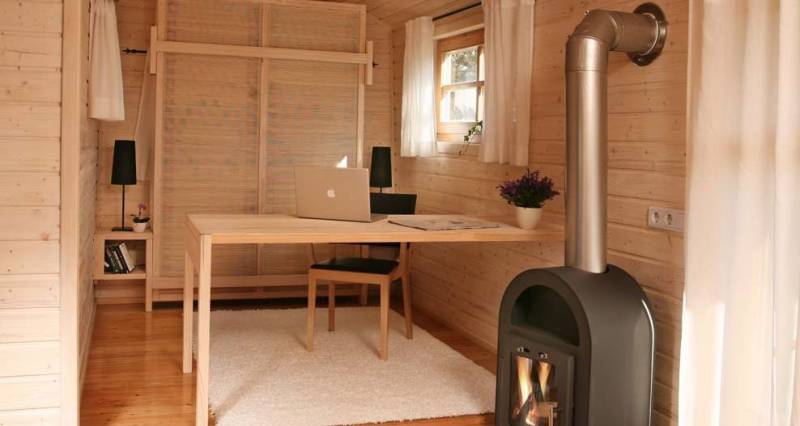 The bathroom too it simple and efficient as well as aesthetically pleasing.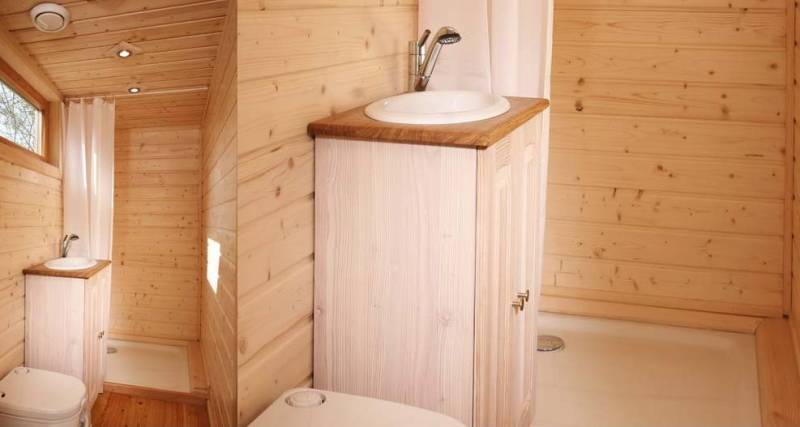 I'd be proud to live in this wonderful little tiny house.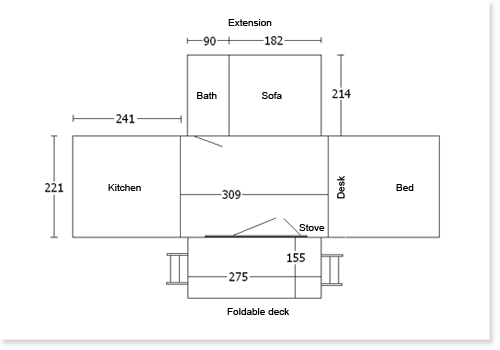 Measurements in centimeters.
So, who wants one?
***
Images: http://www.wohlwagen.de/en/
The Wohlwagen, Alex Borghorst