Sleep Under The Northern Lights in a Glass Igloo in Finland – Imagine sleeping in a glass igloo in the dead of winter, in Finland, while viewing the Northern Lights outside your humble little shelter. Well, that's exactly what you could do at Hotel Kakslauttanen. Now THIS is COOL!
An actual Igloo Village!
"…Hotel Kakslauttanen is located in the Saariselkä fell area amidst beautiful Lapland scenery in the vicinity if Urho Kekkonen National Park. ~ Hotel Kakslauttanen

"…Glass igloo provides an one of a kind opportunity to admire the northern lights and millions of stars of the crystal clear sky in a comfortable room temperature. Built from a special thermal glass the temperature inside the igloo always stays a normal level. It also prevents the glass from not getting white frosted, hence keeping the view clear even when the temperature outside drops to under -30°C. Every igloo is equipped with a toilet and luxury beds…" ~ Hotel Kakslauttanen
View the Nothern Lights.
How cool would it be to sleep in this!?
You can't get much better than this…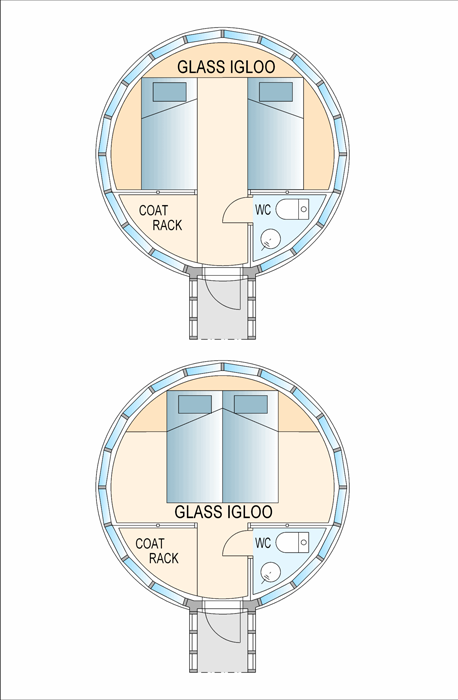 ***
Images: http://www.kakslauttanen.fi/en/
Igloo Village: http://www.kakslauttanen.fi/en/resort/igloo-village
Inhabitat Article: http://inhabitat.com/finlands-hotel-kakslauttanen-offers-unrivaled-views-of-northern-lights-from-your-own-private-thermal-glass-igloo/hotel-kakslauttanen-igloo-village-lead/?extend=1