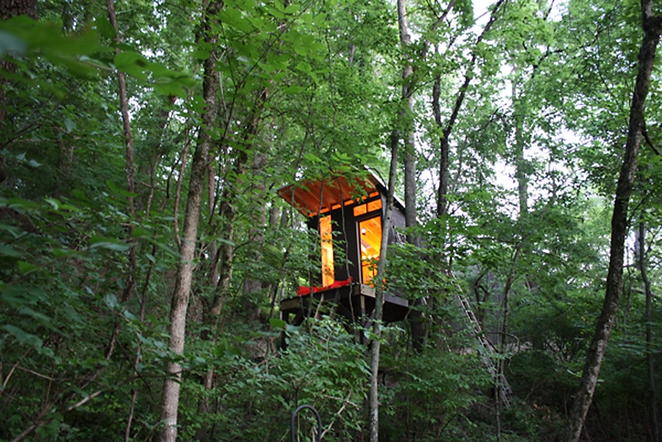 Treehouses are cool! I mean, who wouldn't want to live their childhood fantasy of living in a treehouse? I admit sometimes I fancy the idea, and dream of building a big house in the trees, swaying in the wind, listening the gentle forest breeze whisper through the leaves while reading a good book on the deck overlooking the river. But alas. It's just a dream.
Except that ModFruGal has built the dream. Though much smaller, and arguably more appropriate and practical than what I envisioned in my childhood fantasy treehouse. ModFruGal's house in the trees is quite cute in a practical, rustic kind of way.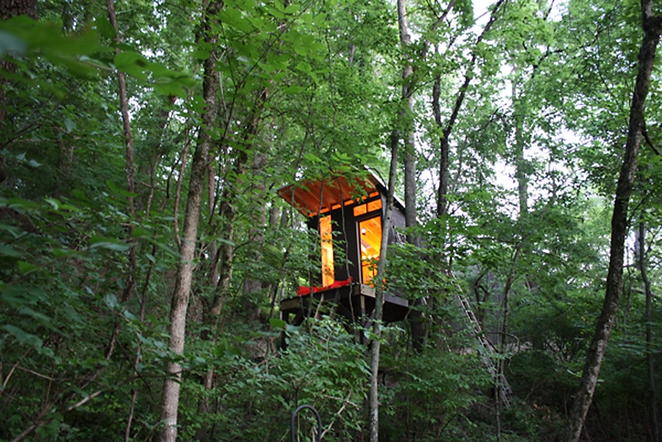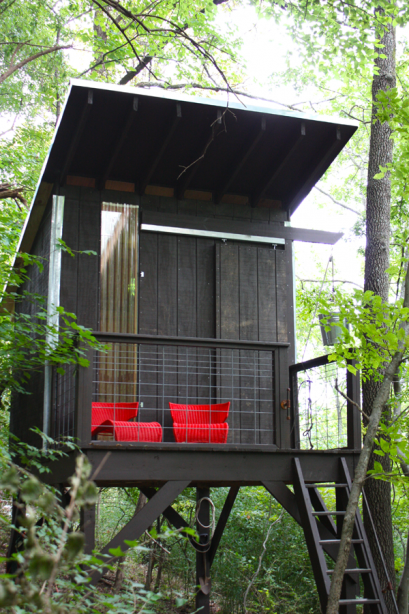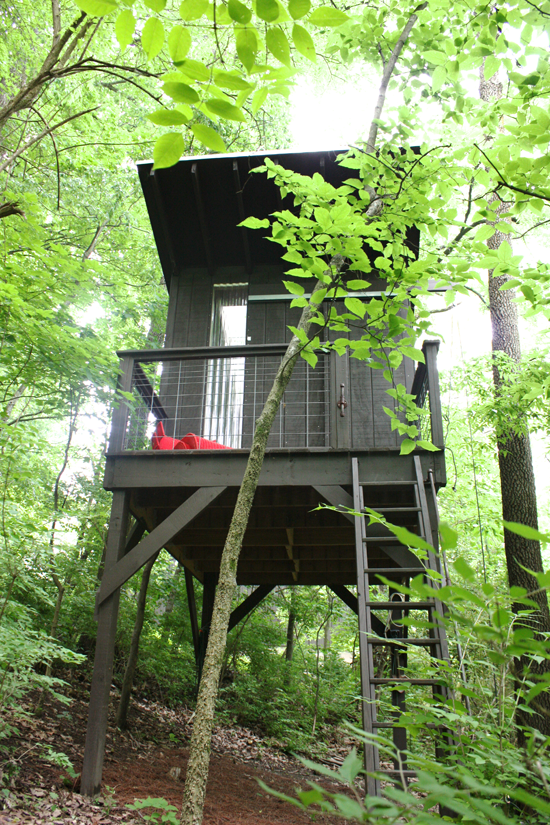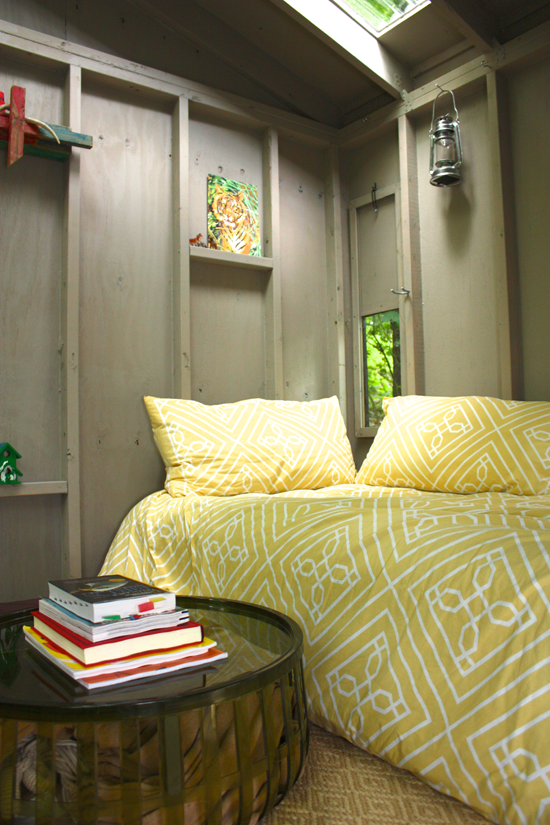 Now, this is a tiny treehouse. Could you imagine yourself living in this beauty?
***
Treehouse Specs

"…he platform is 8 x 12 and the house part is 8 x 8 feet – We chose these dimensions to minimize waste by using standard, big box lumber lengths. While it would be nice to have it bigger (we plan to finish off the bottom for more sleepover room) it would change the whole approach..and budget…"
Images: ModFruGal