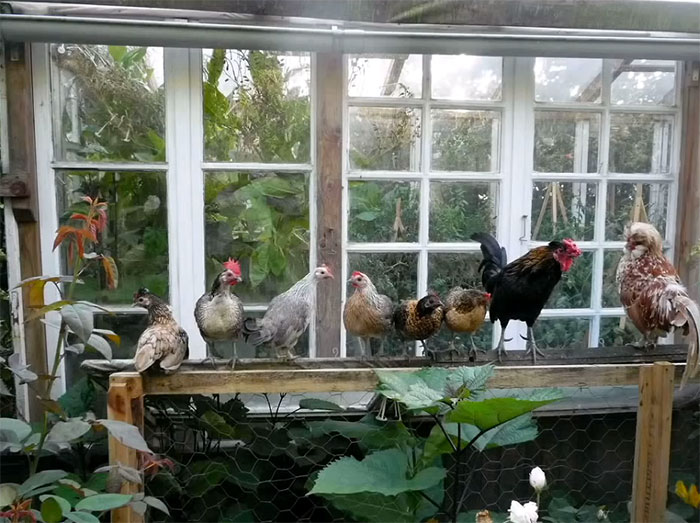 This gorgeous greenhouse was built very inexpensively using old glass windows and doors and wood pallets.  This is great inspiration for a project anyone can do on a budget, with a little time and skill.
Tons of glass windows and doors are thrown out every day.  By utilizing this resource, the biggest expense involved in building a glass greenhouse – the glass itself – can be drastically reduced or even eliminated.  Repurposing glass windows and doors also does the planet good by keeping them out of the landfill.  Old doors and windows can be found for very cheap, if not free.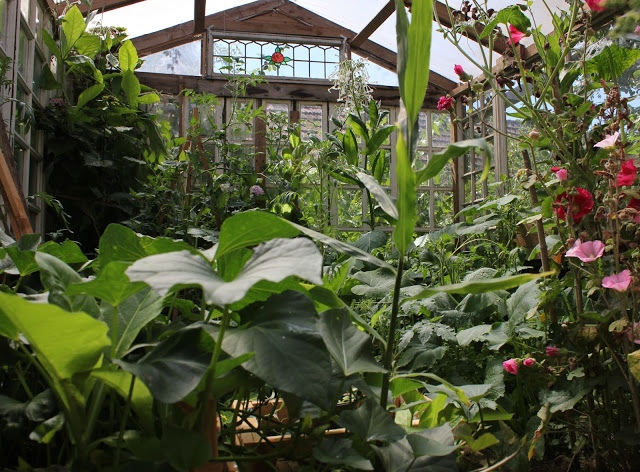 The idea for the greenhouse was to have something that was both decorative and practical. In particular as it was going to form the centrepiece for the flower garden. We wanted plenty of height both for aesthetics and because we intended to grow many climbing vegetables and flowers and also to incorporate our solar shower.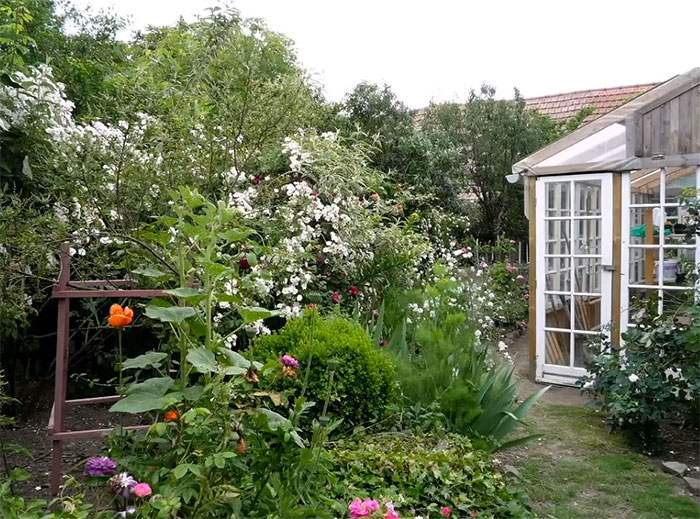 This greenhouse also uses pallet wood – another free or very cheap material that is often thrown away.  The windows rest on wall panels made of pallet wood which are secured by stakes, also made of wood from pallets.  6 wooden posts provide the support for the structure.  A total of 24 windows and 16 pallets were used to build the greenhouse.
The couple uses the greenhouse to extend their growing season on vegetables, overwinter annuals, grow food items that their climate wouldn't otherwise support, as a shelter for their chickens and quail, and as their own little cold climate tropical paradise.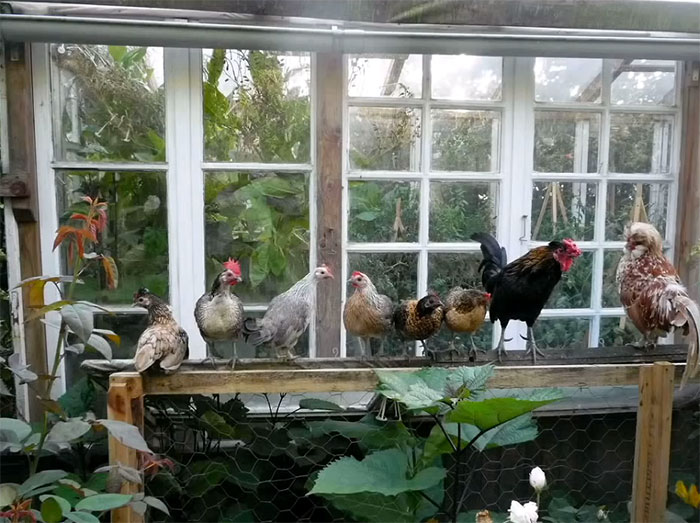 We had been collecting suitable materials for some time and in all we used 24 windows/French windows of various ages and designs but which overall seemed to fit pleasingly together. The sides and the back were to be made of windows set on pallet wood walls, similar in design to those of the hen house. On each side there was also to be guttering for the collection and harvest of rainwater.
See the video below for more details on this amazing greenhouse, or read more about it on the couple's blog – The Green Lever – where they also discuss other projects they have done using repurposed pallets and windows.