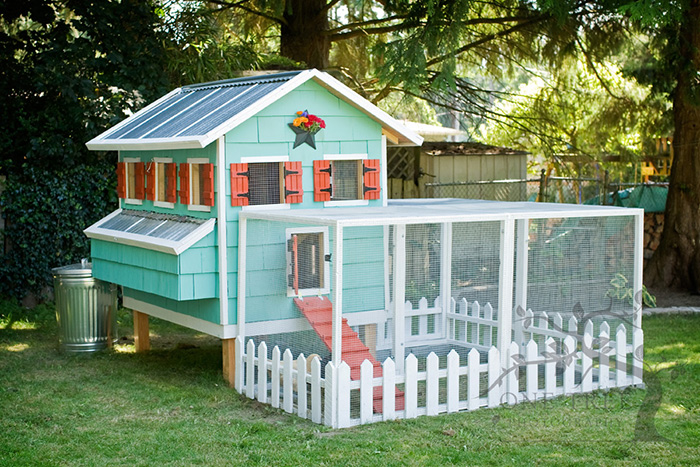 Keeping a flock of chickens is something that is hugely popular again as more and more people realize the benefits of growing/raising their own food. Chickens are pretty simple to maintain once their initial setup is complete. A chicken coop makes a great DIY project and can be made as simple or elaborate as you like. Whether you'll be keeping a large flock or just a few hens, why not have some fun with the coop design? A beautiful coop can be built from the ground up with all new materials or made from repurposed materials and buildings.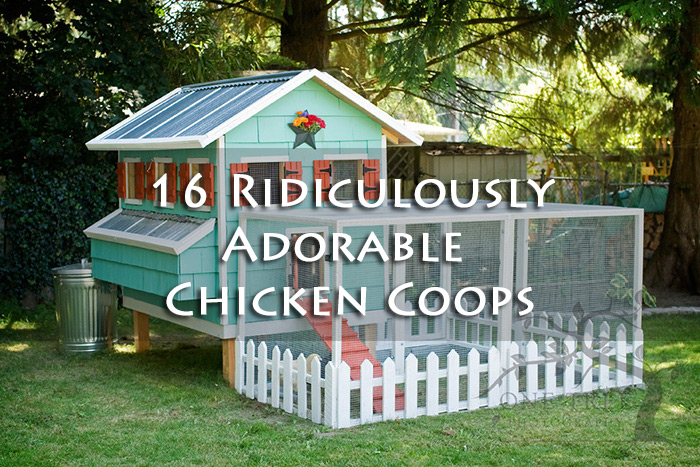 Here are 16 gorgeous little chicken coops that would make a nice addition to any back yard.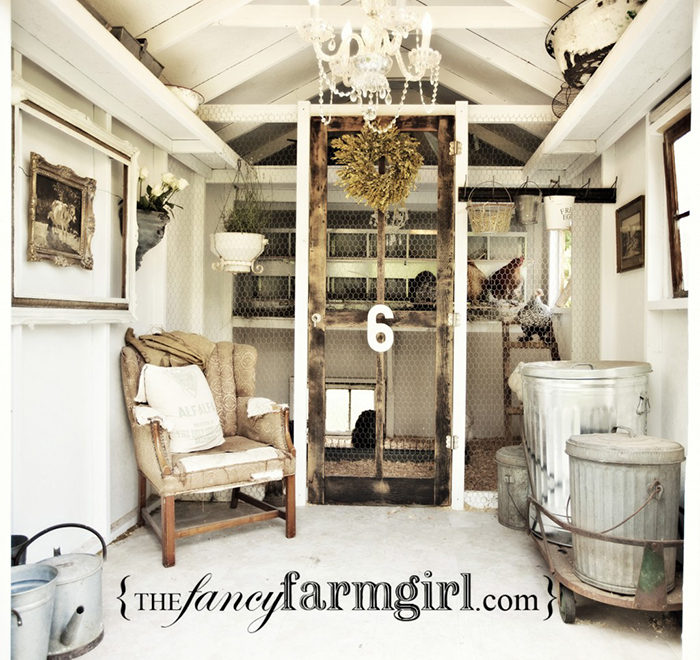 Are these chickens living in style, or what? The Fancy Farm Girl went all out when it came to decorating her chicken coop. The "luxurious Boutique Chicken Hotel" is complete with a chandelier, framed pictures on the walls, and beautiful vintage decor. And yes, it takes a lot of work to keep it this clean.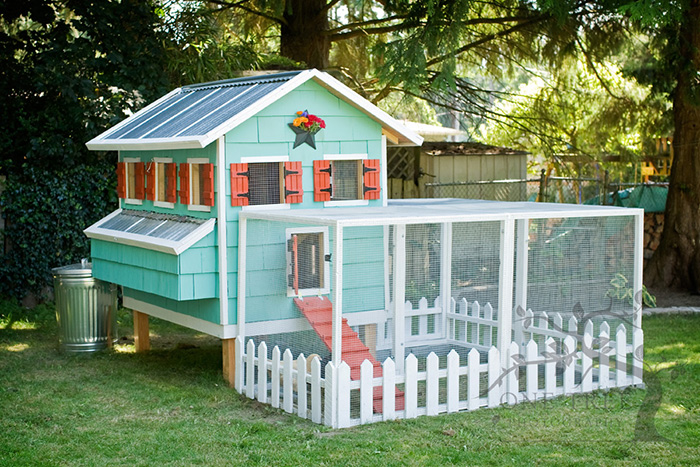 This beautiful backyard coop was built by One Tree Photography. See the step-by-step process here.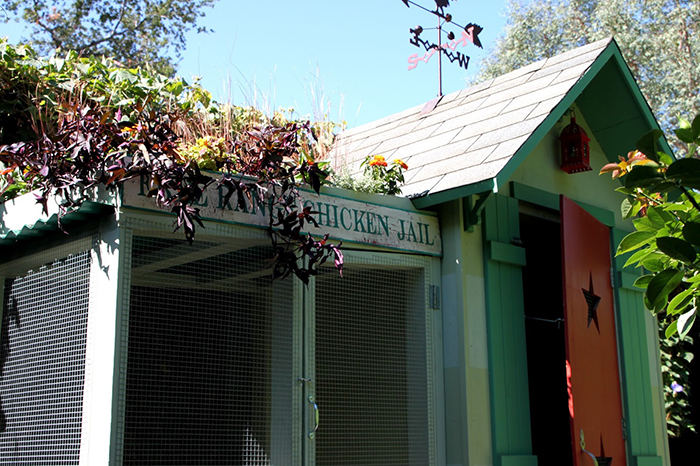 Check out this adorable "free range chicken jail" from Farmhouse38, complete with a living roof. Her chickens wander around her gardens during the day and come into the coop at night to roost.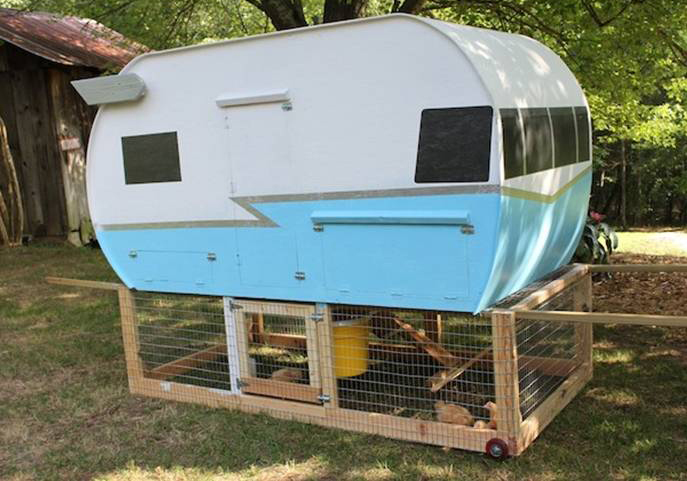 How about a portable coop that looks like a vintage camper? Flyingham of the Vintage Shasta forum made this for his wife. Cool!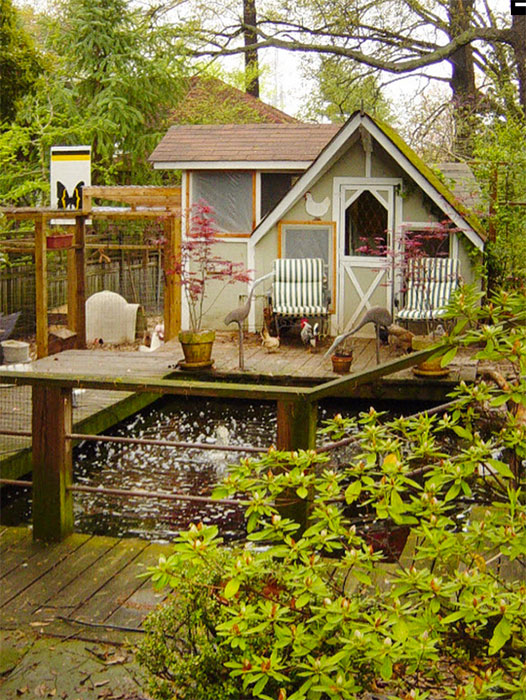 These homeowners turned an unused playhouse into a chicken coop after their children went off to college. A great idea for repurposing an existing building!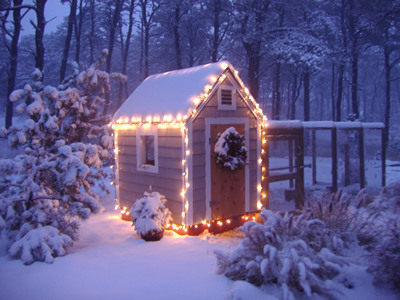 Adding lights to this little coop gives it a festive dose of cheer on a cold winter day.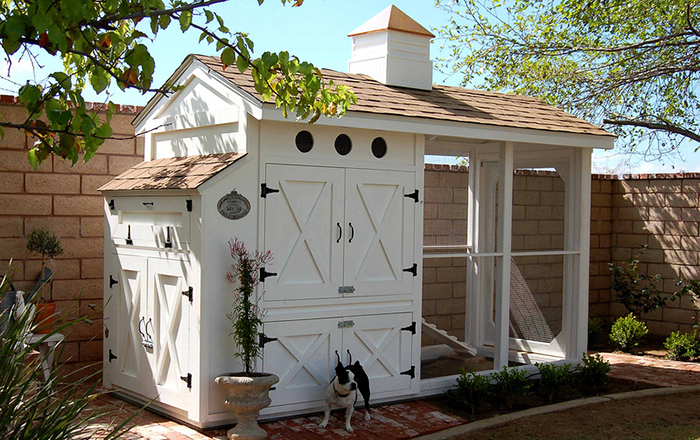 This beautiful coop by Heather Bullard would make a classy addition to any yard.