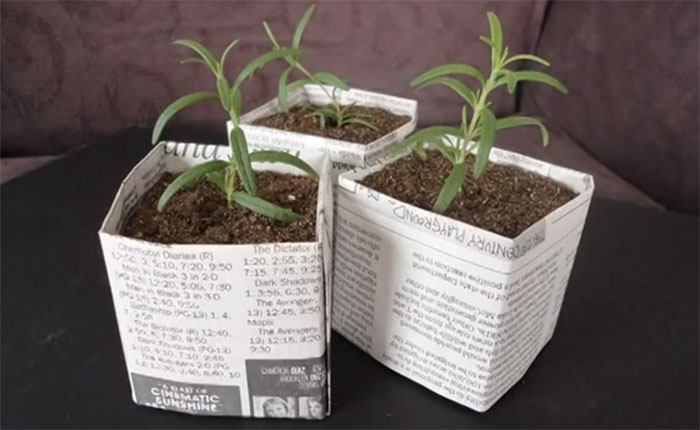 Spring is here, so now is the time of year to start garden seeds indoors to prepare for the growing season.  This is a good way to give seedlings a head start in cold climates where the growing season is shorter and to save a ton of money over buying starter plants.  But starting seeds doesn't have to mean going out and spending money on starter trays or plastic pots; they can be made for free using newspaper.  Not only are these free, but they are 100% biodegradable, so when it comes time to transplant the seedlings to the garden, you can just plant the whole pot in the ground and leave it.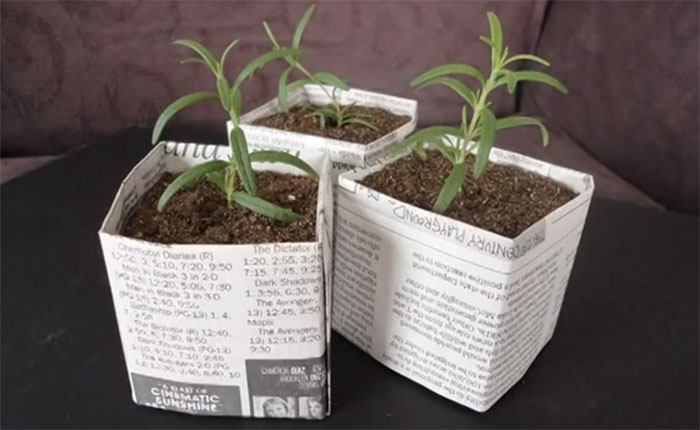 My daughter came home from school one day last spring with some little pots like this that her class had made for a project.  I had never heard of using newspaper pots, and I had my doubts about how well they would hold up, but they ended up working great.  I wanted to use this idea again but had no idea how to make them (and my daughter couldn't remember) so I found two different ways to do them.
This first method just involves folding the newspaper to make a square pot.  See the video for full instructions.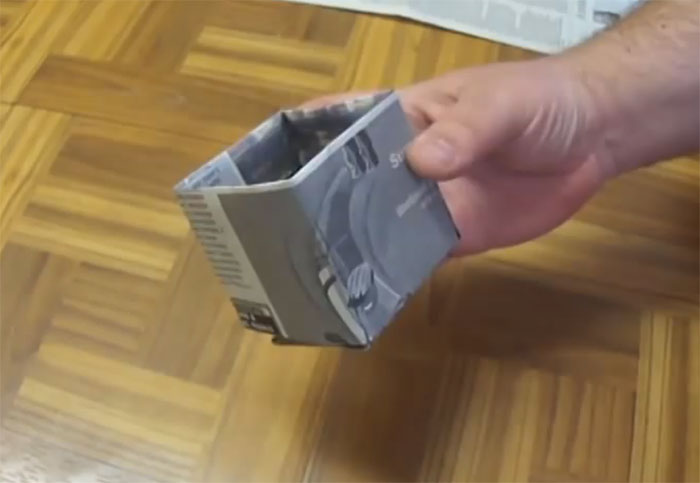 And using this method from HGTV, round pots can be made using a bottle as a guide.  See the full instructions here.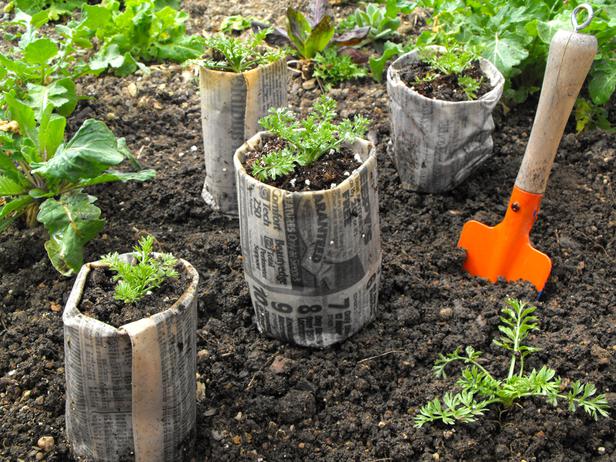 Once the pot is complete, simply fill it with potting soil, plant the seeds, and put them in a waterproof tray in a sunny window or greenhouse.  When they are ready to transplant, just dig a whole large enough to plant the whole pot in the ground.  It doesn't get much easier than that!