Ready to go off grid, but worried about the costs of building a home? You might find yourself browsing through listings of tiny houses and log cabins, balking at the price tag of most of them.
We get it. The popularity of unconventional homes in recent years has driven tiny house prices sky-high in many cases.
The good news is, there are alternatives to expensive, luxury tiny homes. Your off grid home does not have to break your budget, as we'll show you here.
You can build or buy a tiny house or cabin for less than $10k! It's very doable. These people did it, and so can you. See the videos for more information about each of these 5 tiny houses – all built for less than $10,000!
Solar Powered Cabin For Less Than $2000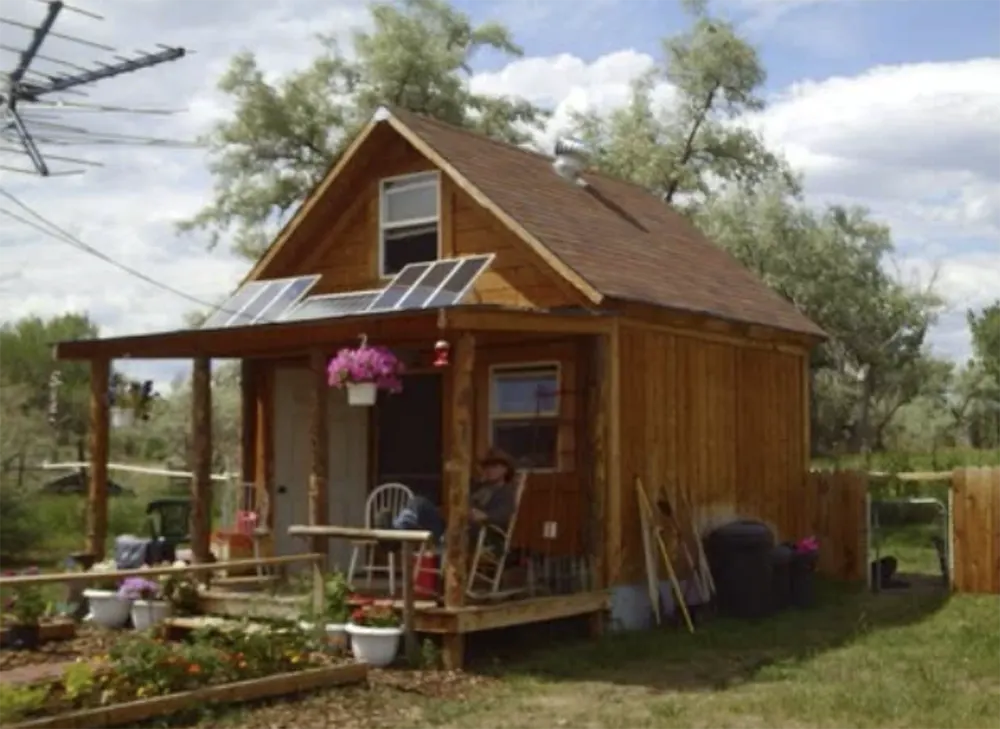 This cozy, solar-powered cabin is the perfect example of what you can build on a small budget. Can you imagine having an off grid cabin for $2k? LaMar Alexander did it, and he documented his entire build process in the video below. We covered his build in greater detail in a previous article – How to Build an Off Grid Cabin for $2k
Cozy Cabin Built For Less Than $500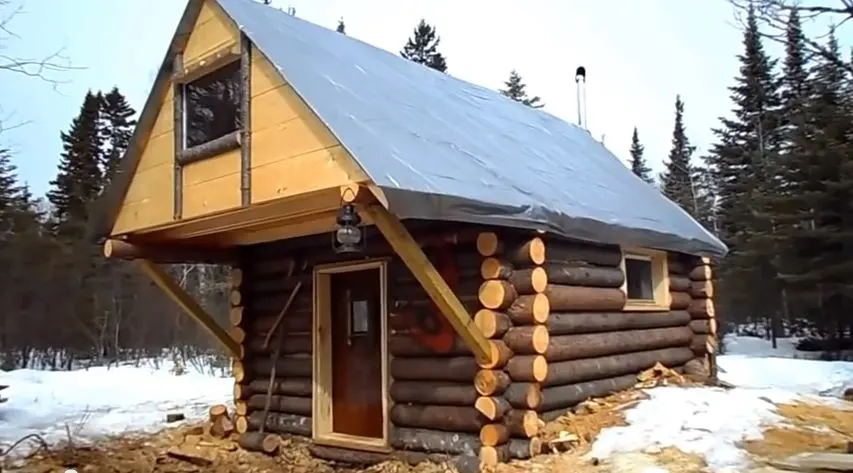 The builder of this beautiful little cabin had no prior building experience when he tackled this project. He simply had the desire and the patience to learn as he went along. We see so many stories like this; someone simply decides they want to build a cabin in the woods, and then they do it. No building crew or contractors needed.
Tiny houses and cabins for less than $8k!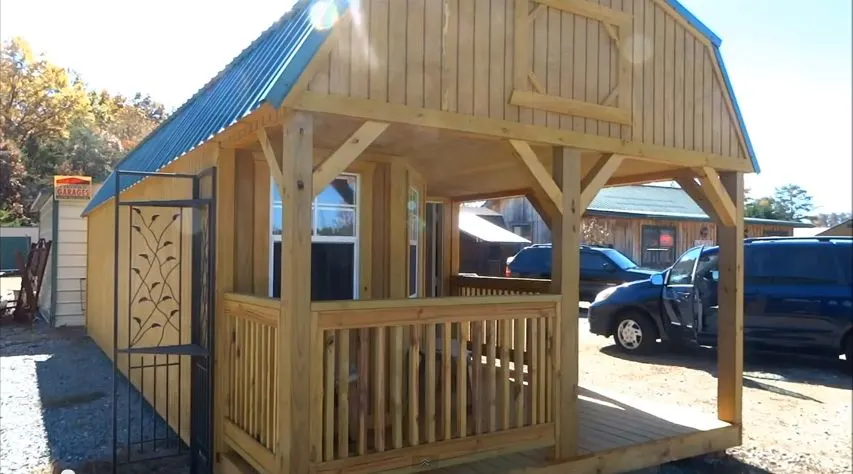 If you aren't the DIY type, there are many unconventional options to get your cabin or tiny house without paying tens of thousands of dollars. This couple purchased a prefab shed and turned it into a home.
You've likely seen similar buildings for sale in your area. With a little creativity and tweaking, you can absolutely turn a prefab shed into a tiny house!
Prefab Cabins For Less Than $10k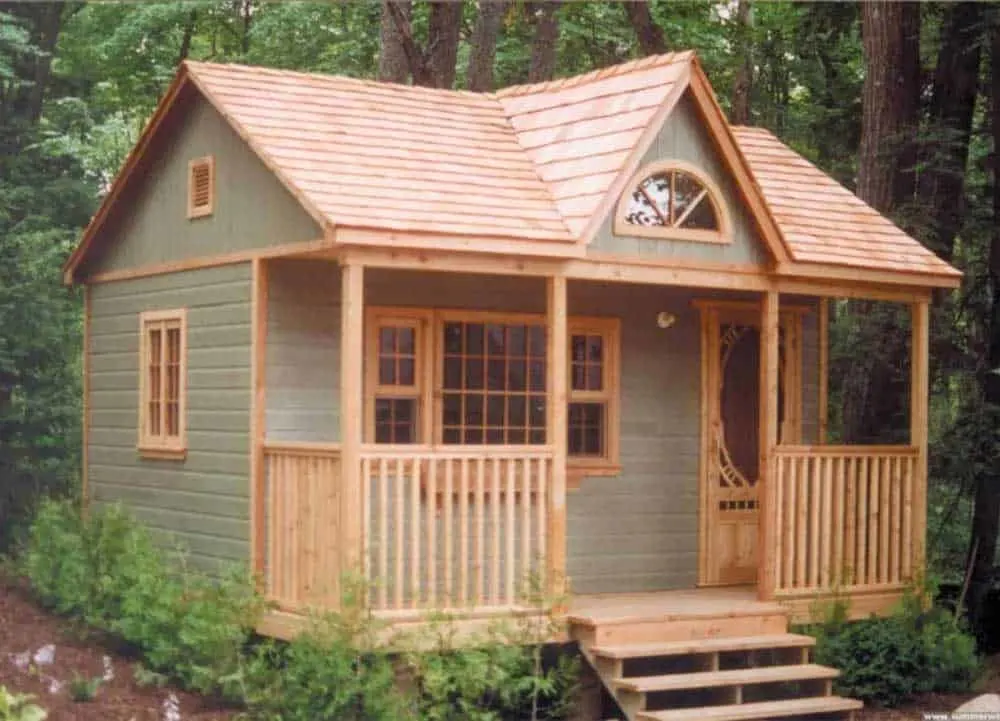 Prefab cabins are another great option for those looking for a ready-to-live-in tiny home. At the time of this writing, Summerwood Products has several beautiful little cabins for around the $10k mark. Most are around 100 square feet, ideal for hunting cabins, weekend getaway homes, or full-time residences. Not bad, huh?
Tiny House for Under $5000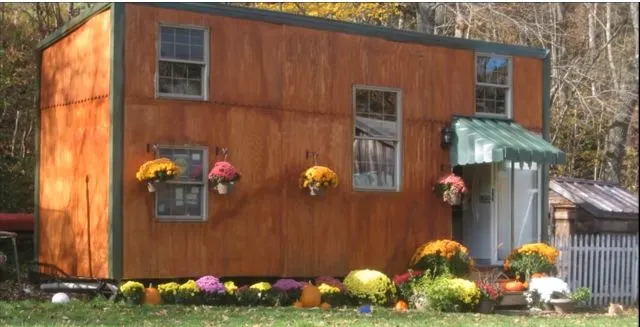 This unique tiny house, finished in 2013, was completely hand-built by the owner in his spare time. He kept costs down by using many reclaimed materials and doing the work himself. He now lives in it full-time with his wife and children. Very inspiring!
One of the biggest reasons holding people back from living their off grid dreams is the lack of resources – particularly money to get started. We hope these tiny houses and cabins serve as some inspiration. You really can build or buy a beautiful, sustainable home for a fraction of the cost of a traditional home.