Check out this amazing expandable shipping container home design from EBS-Block!
Take a standard 20′ shipping container and expand it out from both sides and the ends. This more than triples the original square footage of the shipping container. The total square footage is about 581 square feet when expanded.
The platform is a basic shipping container, meaning the infrastructure for transport and deployment is already in place for shipment by rail, ship, and truck to just about any location in the world.
It takes a standard-sized 20′ shipping container and turns it into an amazingly practical and affordable portable home perfect for an off grid home.
It also has many other practical applications from portable business locations, event buildings, and disaster relief scenarios. And in the event of a zombie apocalypse, it's the perfect bug-out house, as long as you have a Mad Max style tractor trailer to pull it with.
Solar Power: Though these units do not currently have a solar power option, one could easily add a solar power system for a few thousand dollars purchased from a third party solar panel distributor.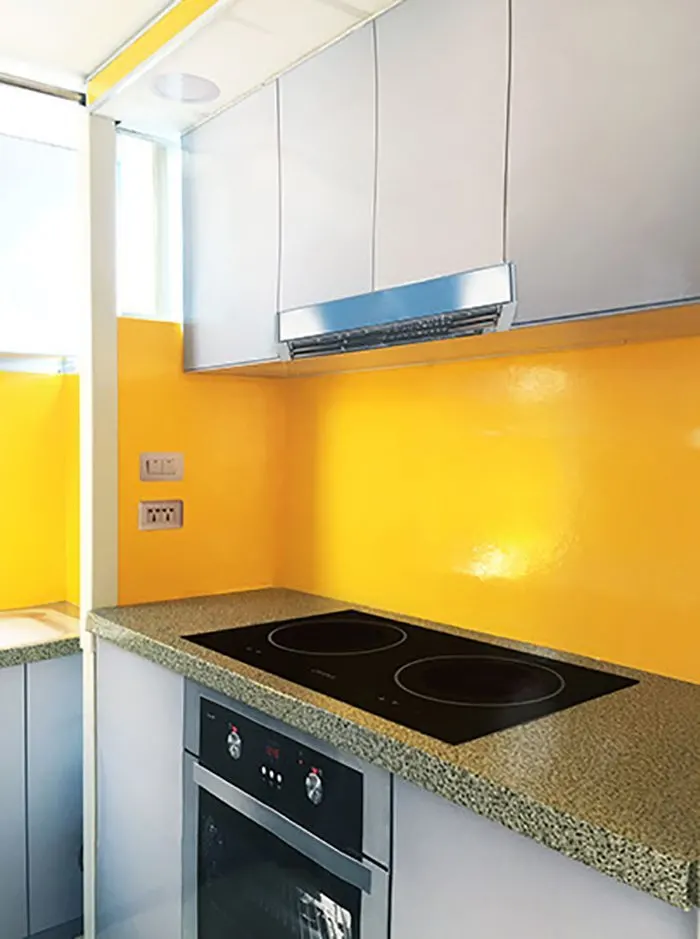 Here's the description and product information direct from the EBS Block website:
"EBS Block is a uniquely designed modular, prefabricated, fully functional portable house created from a 20ft shipping container.

Dimensionally, traditional individual container homes can create awkward living/working spaces. Taking into account added insulation, you have a long narrow box with less than eight foot ceiling. To make an adequate sized space, multiple boxes need to be combined. This is not the case with EBS Block as our unique innovative design opens up to be 6 metres long X 8 metres wide X 3.5 metres high and provides a total live-able area of 54m2 which encompasses the pull out bathroom/kitchen on each side of the house.

EBS Block is opened via remote control using the integrated mechanical and electrical systems. It takes approximately 5 minutes to complete the process of opening or folding up your EBS Block. As the opening process is fully automated, the assembling becomes extremely simple without the need for construction, thus reducing the cost of building a house of similar size by a faction of the cost compared to traditional methods.

EBS Block is designed to adapt to harsh terrains and weather conditions, providing a spacious and comfortable living area. A major advantage EBS Block provides is the reduction of internal building temperature down to 80% in comparison with the outside temperature, thanks to new thermal insulating technologies used in our properties. This keeps the house maintain it's temperature, staying cool in the summer and warm in the winter.
This off grid home has the potential to be a breakthrough housing product capable of changing the portable housing industry worldwide. The off grid applications are almost unlimited, not to mention the humanitarian applications including refugee housing for political and natural disaster relief. The ability to deploy a portable building anywhere in the world at a moment's notice will save lives and could provide housing for millions of people.
But if people don't know about it, it won't be able to help anyone. So please share this article with all your friends and family because it's not just about the off grid applications and housing for those of us who can afford it, it's also about those who really need it.
This is a beautiful idea and an amazingly practical idea with hundreds of uses, all for an affordable price.
Please get the word out about this amazing product.
***