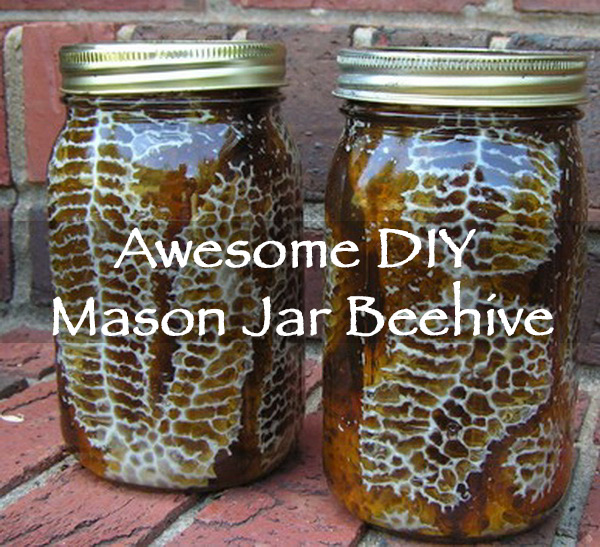 There's plenty of buzz out there these days when it comes to raising bees. Honeybees provide huge benefits as part of a sustainable lifestyle. They not only provide delicious, homegrown honey, they will help your flowers and garden plants thrive. And by raising your own bee colony, you will be doing a small part to help the current bee population decline. Bees don't take a huge amount time or work to establish. With a little research to understand the basics, you can be up and running in no time.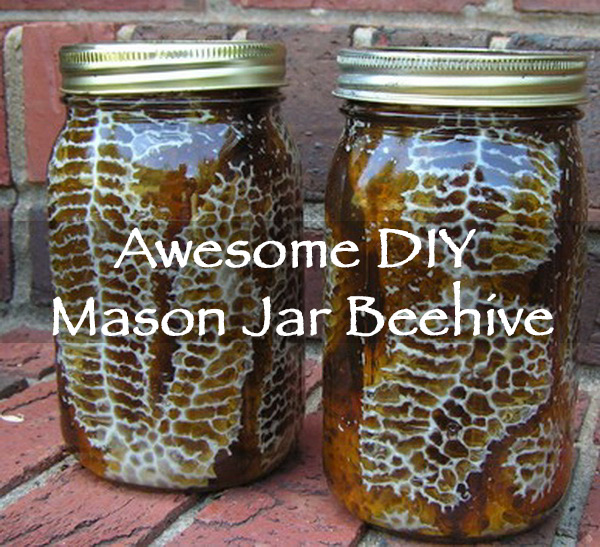 If you are ready to take the plunge into beekeeping, check out this cool DIY project from Remove and Replace. By placing mason jars on your bee box, the bees will build their honeycombs in the jars. This is a fantastic way to be able to watch your bees at work. This would be a great educational tool for kids and adults, and it can help you increase your profits if you sell your honey, as many people will pay much higher prices for a jar of honey if the honey comb is inside it.
To make this, you'll need a few inexpensive materials, including wood and screws to build the box and mason jars of any size.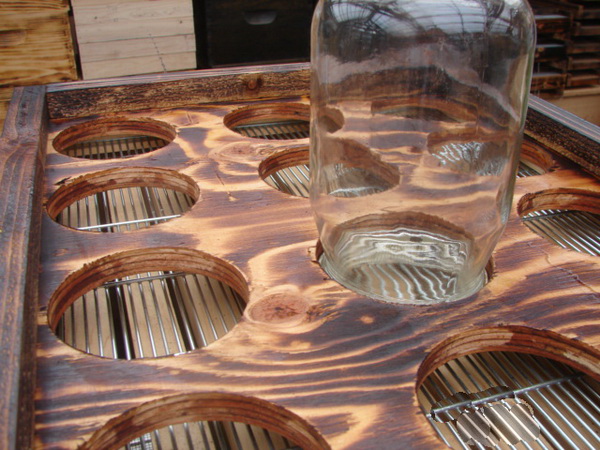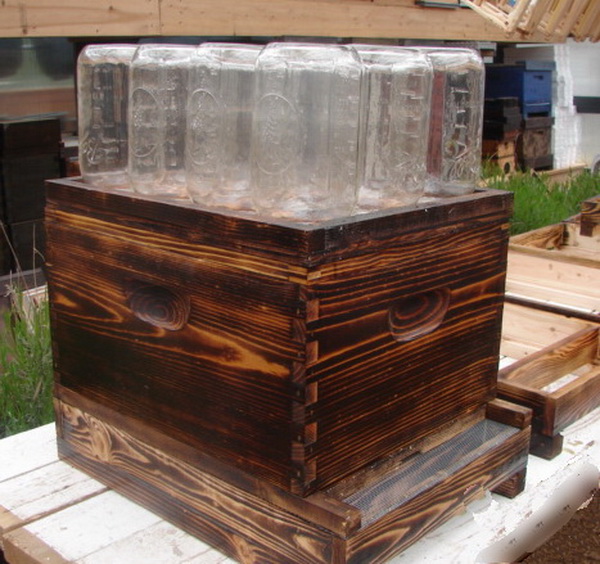 Within a few days, the bees will start to do their work inside the jars. Once the honeycomb has been built, it will be sealed to the sides of the jars so the jars can be removed when the honey is ready to harvest and the comb will stay intact inside the jar. The jars with the comb and honey inside make great gifts and also sell well at fairs and farmers markets.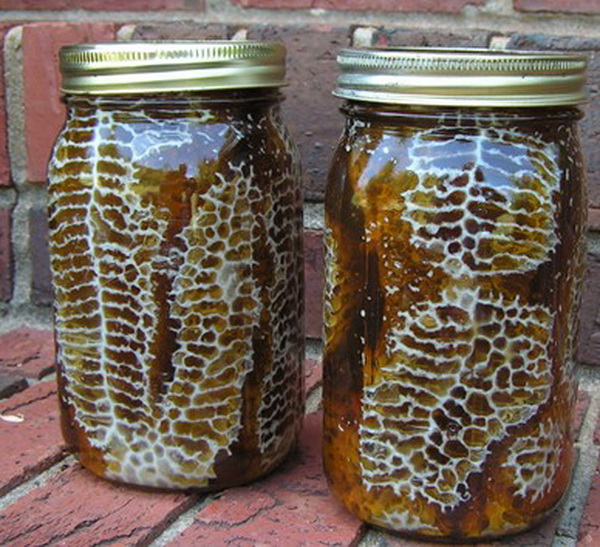 See the full tutorial on how to build this setup on Remove and Replace. Or, see the video below on how to make a similar setup.
In this video, Fat Bee Man explains how you can use this idea to help you maximize your revenue from honey.