This gorgeous tiny cabin is an inspiring example of how luxurious living in a tiny home can really be.  Built on a 14′ x 6′ flatbed trailer by craftsman Handmade Matt, the portable cabin is a modest 84 square feet, but includes a full kitchen and bathroom, front deck and garden area, and beautiful interior.  It was built for about £3,000 (about $5k) from a mixture of new and recycled materials.  Matt says it could have been built for much less, but this creation "is in a league of its own".
The home is completely off the grid, with LED lights powered by a 490 watt solar array.   A wood stove provides heat and the bathroom has a composting toilet.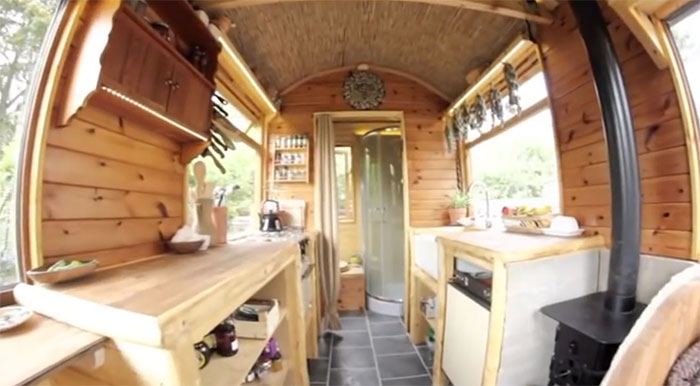 The home is insulated with polystyrene sheeting, an inexpensive but effective option.  The walls are covered in gorgeous tongue and groove wood that was obtained for free from Freecycle.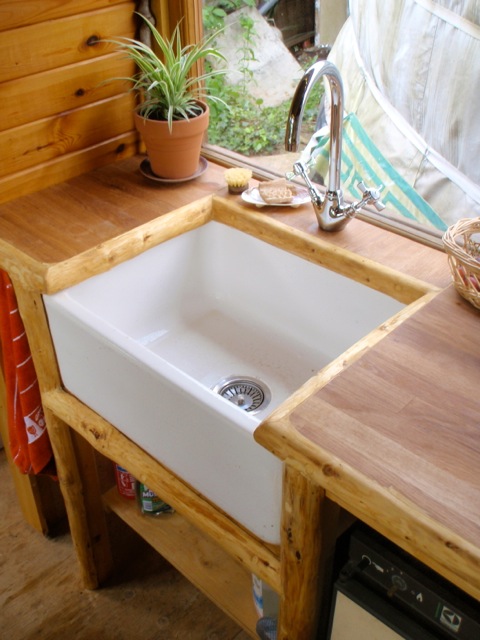 See Matt's blog for step-by-step pictures on the creation of this cabin, along with more images of the stunning little details that went into the building of his home.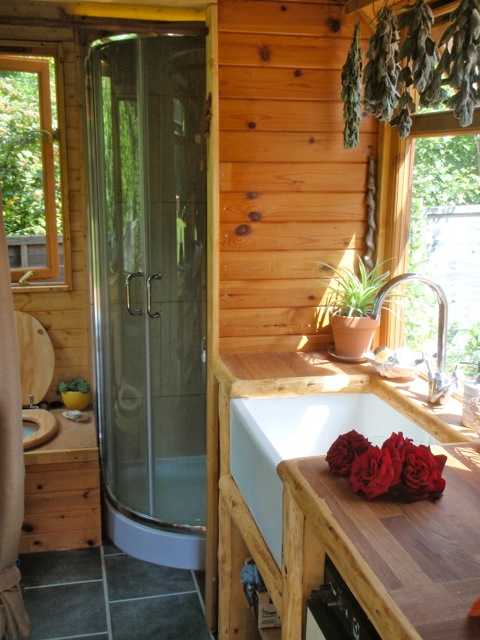 "Here is a cabin which I have built on a flat bed, twin axle trailer. It serves as both a transport method and as facilites for a yurt. It has a fully equipped kitchen with oven, hob grill, fridge, sink, as well as a bathroom and a compost toilet, all with hot and cold running water. It is completely Off Grid with a solar array and bottled propane for water heating and cooking along with a wood burning stove for heat."