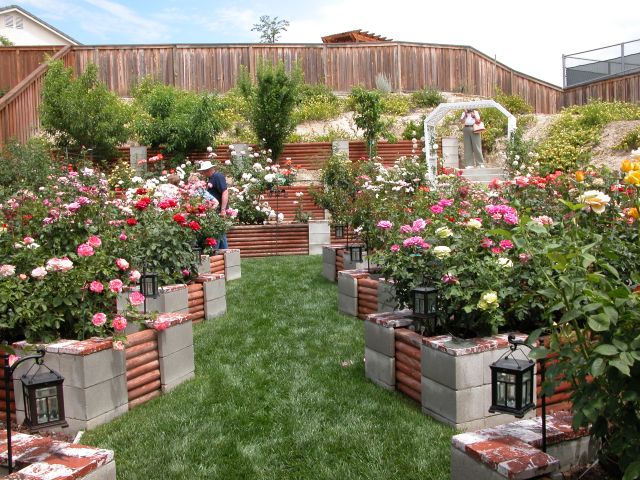 Raised bed gardening has many benefits – the soil stays loose and well-drained since it isn't getting continuously stepped on, and the beds are simply easier to plant and maintain since they are off the ground.
Raised beds can be made from all kinds of materials, but I love the idea of using cinder blocks because they have many advantages of their own.  First, they won't deteriorate like wood and other materials will.  Second, they are usually easier to construct.  You can pretty much just stack them in any shape you want, fill with dirt, and plant.  And third, they are cheap.  You can buy them at just about any home improvement store and you can often find them for free from places like Craigslist and Freecycle.
Here are 12 awesome examples of the types of raised beds that can be built with cinder blocks.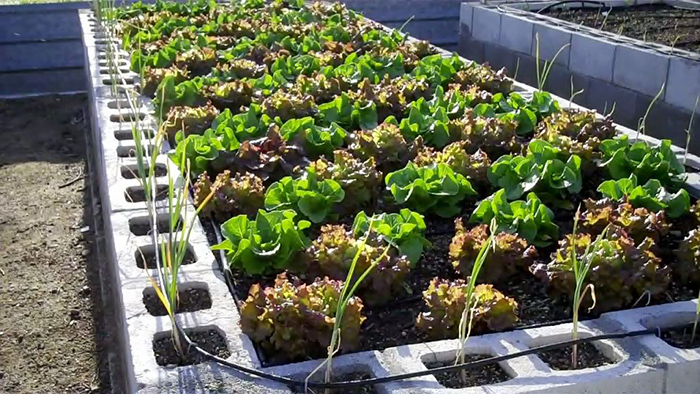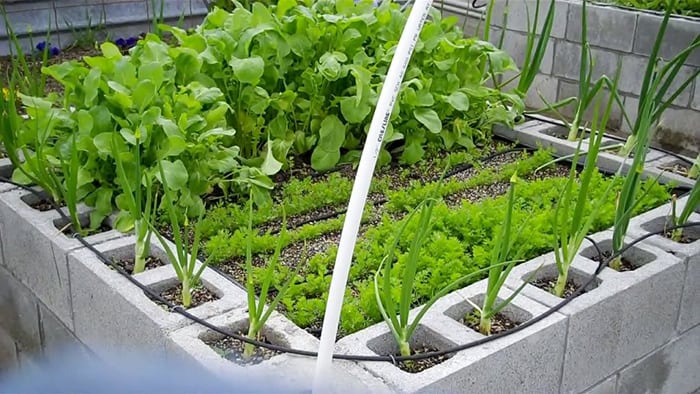 These beds were built by Jon Hughes on GardenWeb.  In most of his cinder block beds he plants a variety of vegetables in the center and onions in the perimeter holes, and grows enough food to donate a huge amount to his local food bank.  Read more about his setups on the GardenWeb forum.
Beautiful isn't really a descriptor that comes to mind when talking about cinder blocks, but they really can be made into very appealing planting spaces, as this idea from EzHuz demonstrates.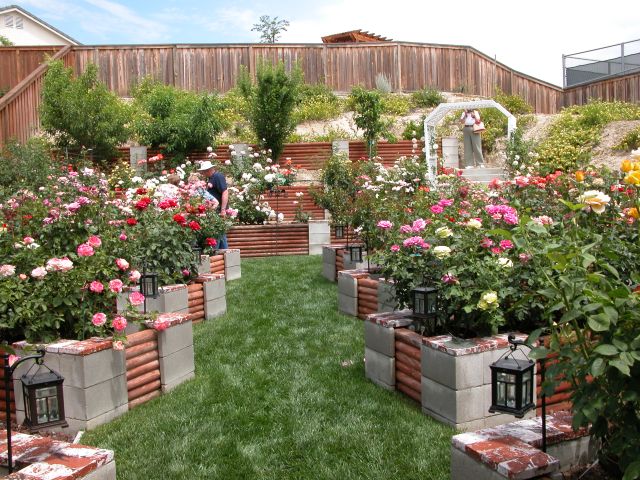 These stunning raised beds, seen at the 2004 San Diego National Convention Garden Tour are built with a combination of cinder blocks and pressure treated logs.