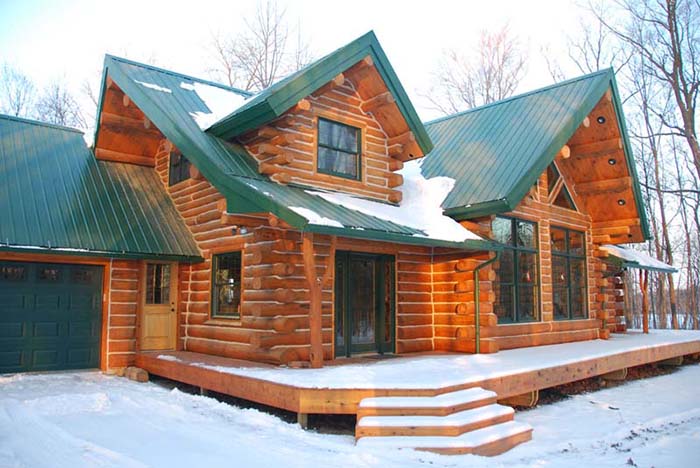 Log cabins are awesome! Affordable log cabins are even better. This cabin by Keplar is one of the best we've seen under the $100k price point, making it one of the most affordable cabins in this size range. There's 2204 square foot to stretch out and enjoy, a garage, 3 bedrooms, and a large living area to entertain or just sit back and relax. It doesn't say on the site how long it takes to setup on your property. It also has a large porch and overhangs to keep the weather off your deck. This beautiful cabin looks like a great deal and it's something I would be proud to live in.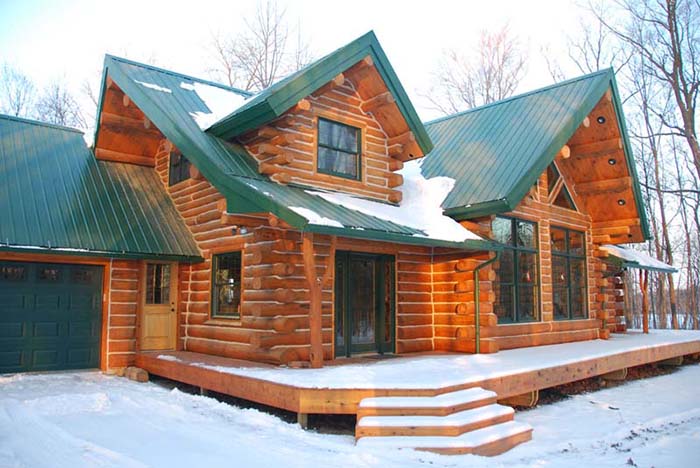 Keplar Home

Keplar Home
SPECS & PRICING: 

"Keplar Log Home"       2204 sq.ft.


  28 by 48′ w/  4 by 20′ great room extension


w/  24′ by 32′  Garage;   3 bedroom;


1st. floor=  1376 sq.ft. 2nd. floor= 828 sq. ft.


Garage =  768  sq. ft.


Kit Price is only $61,133.00 +  

and

$81,510.00

set up on

YOUR

site. 
I would love to own a cabin like this, and for only $81k setup on my site that seems like a great deal.
***