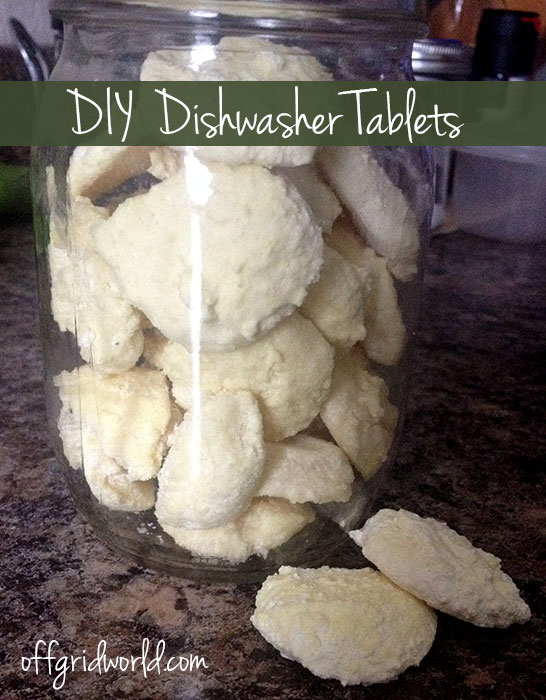 A few weeks ago I posted some recipes for homemade laundry detergent that can be made with borax and washing soda. Now I am going to share the recipe I use for dishwasher detergent, which also has these for the main ingredients.
This is why I always keep borax and washing soda on hand; they're cheap to buy, and you can make a LOT of laundry detergent AND dishwasher detergent from just one box of each. The best part is, it takes very little detergent to do the job, so these recipes last a long time.
I used to make powder dishwasher detergent using a similar recipe to what is in these tablets, but I recently came across this recipe for tablets from My Kitchen Escapades. I use the tablets all the time now for one reason: the powder uses citric acid and the tablets use lemon juice.
I never seemed to have citric acid on hand when I run out of detergent, but I almost always have lemon juice on hand, so it's just easier for me. Here is the recipe for the tablets: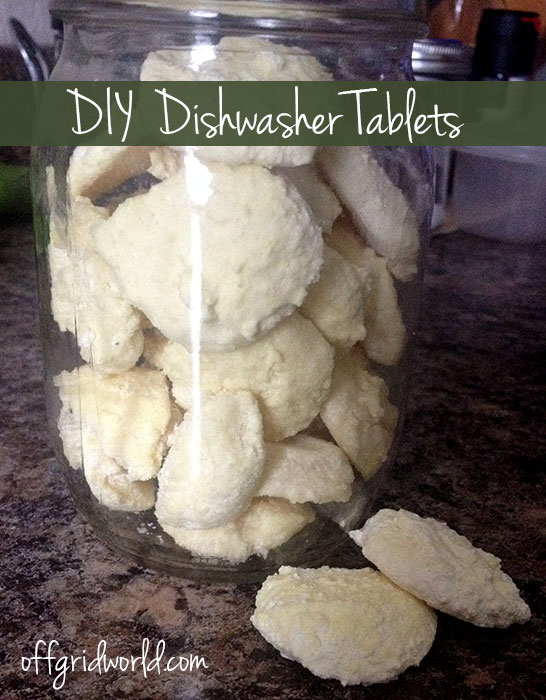 Dishwasher Detergent Tablets
1 cup borax
1 cup washing soda
1/2 cup Epsom salt
3/4 cup lemon juice
Mix the dry ingredients in a medium-sized bowl, then add the lemon juice.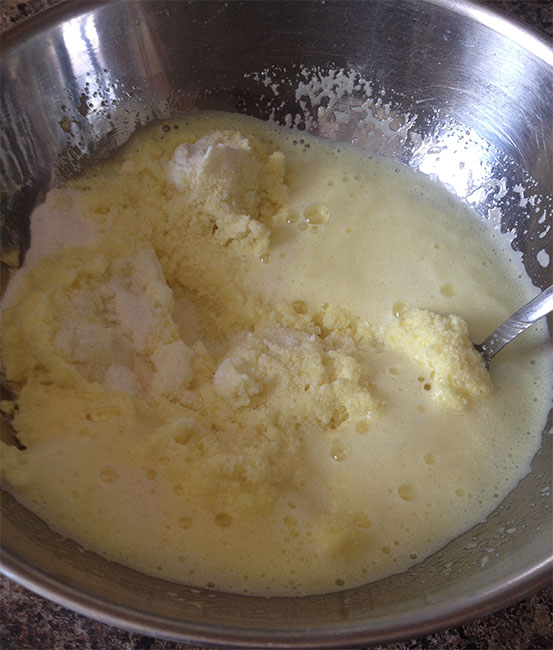 Stir until the ingredients are mixed well. You want the mixture to stick together enough that it will hold its shape when formed into tabs.
If it's too dry and crumbly, it will fall apart. If your mixture is crumbly, add just a little lemon juice at a time until it is somewhat sticky.
The original recipe says to make the tablets about 2 tablespoons apiece, but I found that I can use 1 tablespoon and it cleans a load of dishes just fine.
1 tablespoon-sized tablets don't quite fit into the soap dispenser in my dishwasher, so I make the tablets 1/2 tablespoon a piece and use 2 per load.
To shape the tablets, you can mold them by hand or with a spoon, or scoop the mixture into ice cube trays to dry.
I mold mine by hand to somewhat match the shape of the soap dispenser in my dishwasher. (You may need to wear gloves before handling the detergent if you have sensitive skin.)
Place the tablets onto a cookie sheet or waxed paper to dry for a few hours or overnight, then store them in an airtight container.
Use 1 tablet per load (or 2 if your tablets are 1/2 tablespoon, like mine). If you find that 1 tablespoon doesn't quite do the job for you, just add an extra tablet per load.
If you want to try the powder recipe instead of messing with tablets, just mix together 1 cup borax, 1 cup washing soda, 1/2 cup Epsom or kosher salt, and 1/2 cup citric acid. Use 1 tablespoon per load.
Sometimes these recipes can leave glassware looking a little cloudy. If you have that problem, using a little white vinegar in the rinse aid compartment will work wonders!