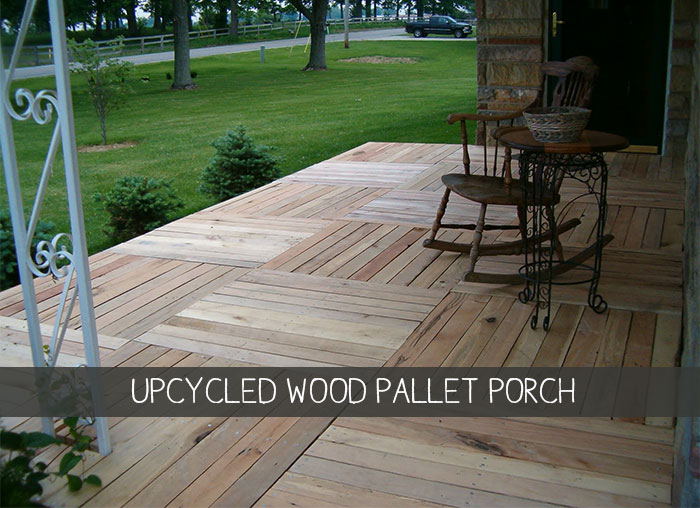 There are tons of ideas out there on how to turn old wood pallets into all kinds of useful, beautiful things, but this is one of the coolest ideas I have seen yet.  These homeowners of Redo Redux took grungy old wood pallets that they got for free and turned them into a gorgeous front porch.
This image shows what the porch looked like before replacing it – an old, cracked, sagging concrete slab.  After someone gave the couple a load of wood pallets, they got the idea to use them to refinish the porch.  But they didn't just lay the pallets down over the concrete; a lot more work went into the project.  They took apart each pallet and ran each board through a planer, which uncovered the hidden beauty of the boards.
 Planing the boards revealed that they were made from all different kinds of beautiful hardwoods.  Though not all pallets are made with this high quality wood, they can be obtained if you know where to look.  Pallets made for shipping large items like doors are often better quality wood.
After being installed and leveled, the porch was stained a gorgeous dark walnut color.  What a beautiful result!
Leftover wood was used to make a step area to cover up an ugly concrete patch next to the porch.  This project turned out absolutely gorgeous, and is an inspiring example of what can be made out of materials that would otherwise be thrown away.
To see more about the process of building the porch, see the Redo Redux blog.