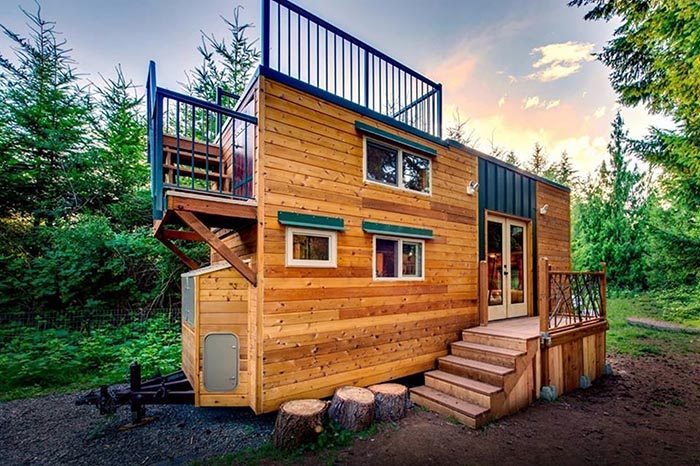 This is tiny house perfection and it's off grid! If you're looking for the perfect tiny house with everything you could ever ask for this is it. I've seen a bunch of tiny houses, but the Basecamp Tiny House designed by engineers Luke and Tina Orlando is the most practical and perhaps the most beautiful tiny homes I've seen to date. It has everything you need, including a rooftop deck. You can also get the plans for the Basecamp tiny house at BackCountryTinyHomes.com A lot of thought was put into this sustainable tiny house.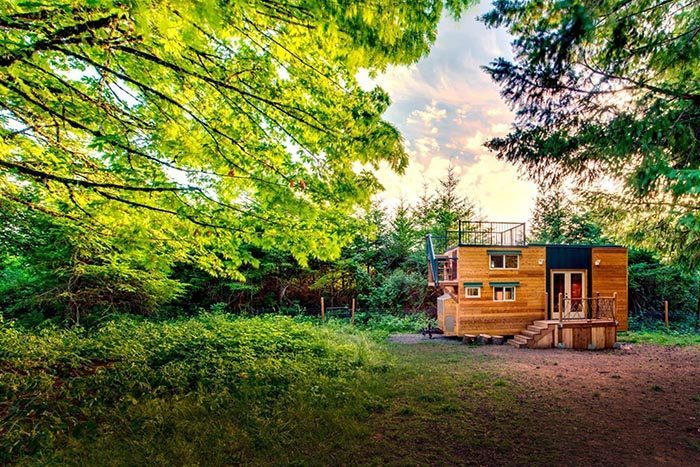 BackCountryTinyHomes.com – Credit: Patrick Treadway Photography
In addition to all the storage and amenities you can see in the photos, this come comes with the option of solar and rainwater harvesting systems for living off the grid.


BackCountryTinyHomes.com – Credit: Patrick Treadway Photography


BackCountryTinyHomes.com – Credit: Patrick Treadway Photography


BackCountryTinyHomes.com – Credit: Patrick Treadway Photography


BackCountryTinyHomes.com – Credit: Patrick Treadway Photography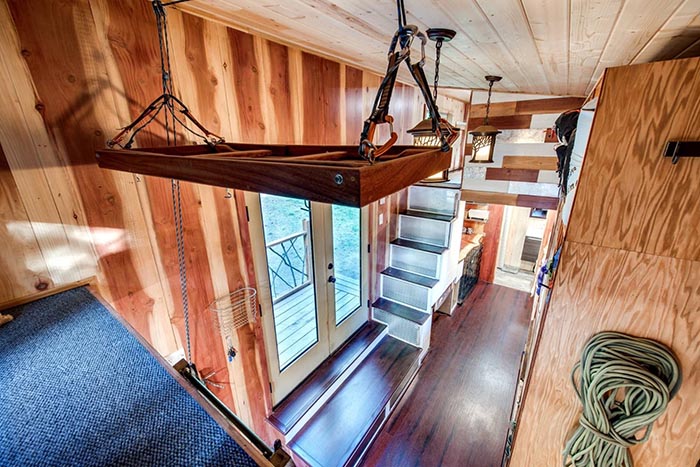 BackCountryTinyHomes.com – Credit: Patrick Treadway Photography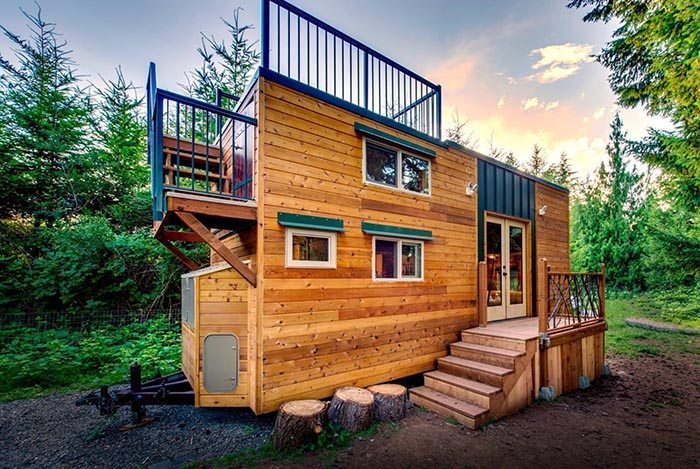 BackCountryTinyHomes.com – Credit: Patrick Treadway Photography


BackCountryTinyHomes.com – Credit: Patrick Treadway Photography


BackCountryTinyHomes.com – Credit: Patrick Treadway Photography


BackCountryTinyHomes.com – Credit: Patrick Treadway Photography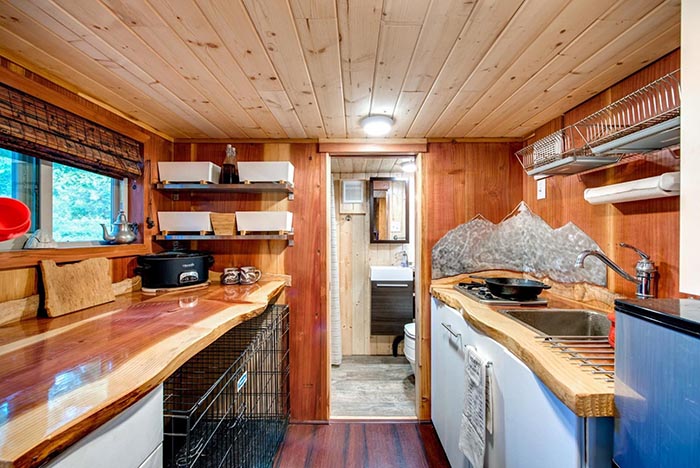 BackCountryTinyHomes.com – Credit: Patrick Treadway Photography


BackCountryTinyHomes.com – Credit: Patrick Treadway Photography


BackCountryTinyHomes.com – Credit: Patrick Treadway Photography


BackCountryTinyHomes.com – Credit: Patrick Treadway Photography


BackCountryTinyHomes.com – Credit: Patrick Treadway Photography


BackCountryTinyHomes.com – Credit: Patrick Treadway Photography


BackCountryTinyHomes.com – Credit: Patrick Treadway Photography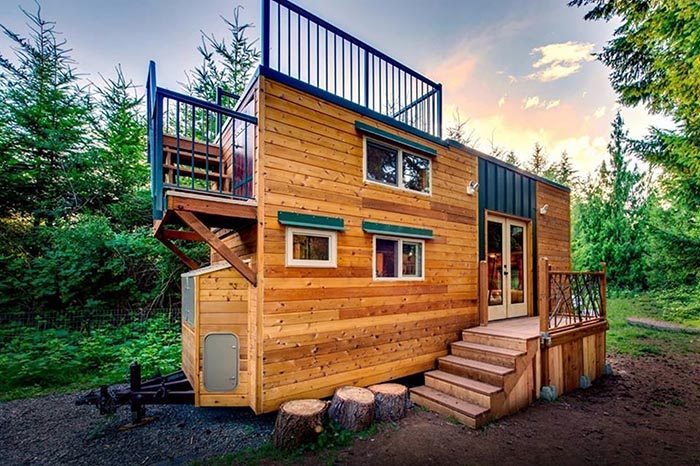 If you want the plans to this gorgeous tiny house check out BackCountryTinyHomes.com
***