The chicken coop craze doesn't seem to be going away anytime soon.  People are coming up with some pretty fantastic designs for their feathered gals – some fancy, expensive, and elaborate, and some rustic beauties made with repurposed materials.  No matter how they're made, they are pretty cool to look at.  We decided to follow up on our previous adorable chicken coop post and go on a search for more, so here are 20 more ridiculously adorable chicken coops to feast your eyes on.
A nice mix of bright colors can turn an ordinary coop into a beautiful showpiece.  This coop, seen on the Garden Web forum, is built in a flower garden and accented with antiques.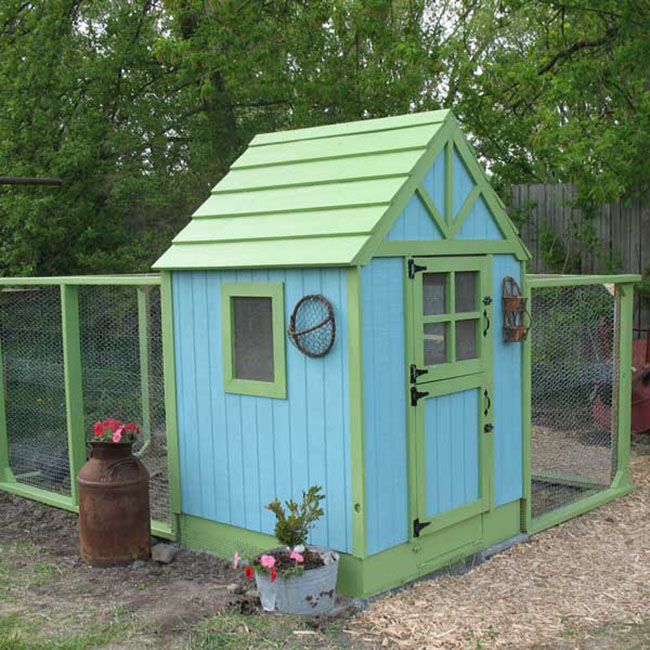 Chicken coops don't get much more rustic than this one, built into an old tree trunk, with aged wood door, roof, and windows.  This sits in the corner of an industrial park in New York.  Image via Flickr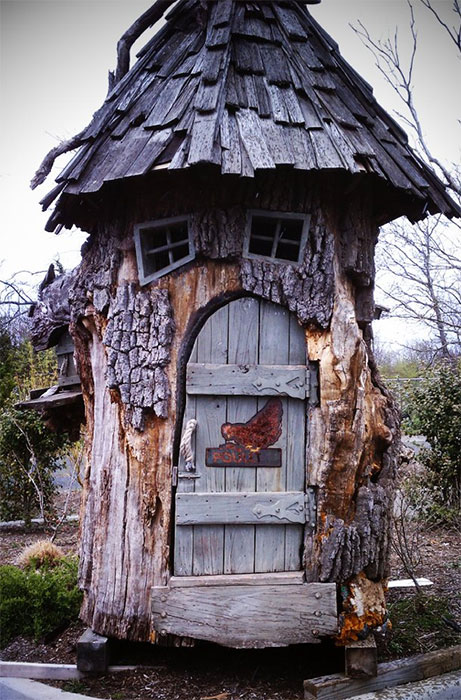 An old garden shed was transformed into this "Palais de Poulets" with a vine-covered tower and living roof.  Beautiful!  Via Debra Prinzing

How ridiculously cute is this?!  Instead of one big coop, this little chicken town seen on Varbak features several small buildings on a wooden platform for the chickens to reside and lay their eggs.


Here is a gorgeous chicken tractor (mobile chicken coop) built to match the house near which it resides.  Via The City Chicken

This immaculate black and white "Many Feathers Cottage", seen on Vintage Garden Gal, was built by Monte & Donna Partlow in Sequim, Washington.  It is complete with electrical wiring, insulation, vinyl flooring, and easy access to the picket fence enclosure.