Are you thinking about buying a shipping container for storage, a workspace, or even to build a unique living space? Shipping containers have become increasingly popular for a variety of uses, but before you make a purchase, there are a few important things you need to know.
From understanding the different types and sizes of containers available to checking for structural damage, the process of buying a container can be overwhelming. In this guide, we will break down the key factors to consider before making a purchase to help ensure that you end up with a high-quality container that meets your specific needs.
Buying a shipping container – 10 things to know
1. Consider your purpose
The first thing you'll need to ask yourself is why you want a shipping container. What do you plan to do with it? Will you use it for storage, as a workspace, or as a living space?
Knowing your purpose will help determine which size and type of container will best suit your needs and how diligent you need to be to ensure you get the highest-quality container possible.
For example, if you are building a home, you will want a nearly-new container with excellent structural integrity and a known usage history. However, if you need a used shipping container for storage, basic structural integrity and minimal damage from wear and tear will usually do.
2. Determine the size and quantity
Shipping containers come in various sizes, so you have several options when looking for one that is appropriate for your needs. Standard shipping containers are 20 or 40 feet long, but there are also other sizes available, such as 10-foot and 45-foot containers.
20 and 40-foot containers usually offer the best balance between cost and capacity. They are the most common sizes and, therefore, tend to be the most affordable. They are also widely available, whereas other sizes may be harder to find.
20-foot shipping containers are the most popular size for smaller container homes, though a 40-ft container is often the best value per square foot.
Most shipping containers are 8 feet 6 inches high. If you need more height, a high cube container gives you an extra foot of space at 9 feet 6 inches.
You'll also want to consider how many containers you need for your project. Container home builders often combine multiple units to create a larger space or to give some height to their builds. Some of the builders we've featured have also used extra containers as storage sheds or workshops.
Some shipping container dealers give discounts if you purchase multiple containers, so if you think you'll need more than one, it's usually best to figure that out ahead of time and buy them together.
3. Where to buy shipping containers
Once you know your purpose, size, and number of containers, you'll need to decide where to buy them. An online search will show you there are multiple options for finding quality shipping containers, from online classifieds to shipping container dealers.
Craigslist, eBay, and even your local Facebook marketplace can be great places to find used shipping containers. With a quick search on Facebook marketplace, we were able to find several used 40-foot containers in our area pretty quickly. We are about as far from any port as you can possibly get, so this shows you can find them just about anywhere.
Shipping container dealers are the best place to look if you want to browse several options at the same time or need multiple containers. Most offer a variety of sizes you can look at if you're not already sure what size you need. Dealers often offer warranties and free or discounted shipping to your location and can be a great place to find nearly-new containers. Depending on where you live, you may be able to find a good local dealer with better purchase incentives than individual sellers.
Local businesses might have old containers sitting around that are no longer in use. If you notice any, it never hurts to stop and ask if they'd be willing to sell. Several years ago – when we first published this article – we visited a local warehouse that had several on their lot and were able to negotiate a 40-ft container down to just $500.
4. Types of containers
There are two main types of shipping containers – dry storage containers and refrigerated containers. Dry storage containers are the most common container type and are used to store non-perishable goods.
Refrigerated containers, as you might imagine, are used to store perishable goods like food and flowers. They keep goods chilled or frozen using a cooling system that runs off electricity.
If you plan on using your container for anything other than cold storage, a dry container should be more than sufficient.
5. Container materials
Most shipping containers are made from Corten steel, a type of steel alloy designed to withstand corrosion and wear better than standard steel or other metals. Remember, containers are designed to sit on a ship in the corrosive salt air for years at a time, so they must be made from something that can handle the elements.
Corten steel can be welded and painted, so if you plan to use your container for anything other than storage, it can be customized to suit your needs relatively easily.
6. Condition of the container
Make sure to inspect the container thoroughly for any damage, such as rust, dents, or holes. Any structural damage can affect the overall strength and integrity of the container, so you don't want to skip this step.
Shipping container grading helps sellers provide buyers with an accurate assessment of the container's condition and value. The grades range from A to C, with A being the best quality and C being the lowest. Grade A containers are in excellent condition with very few signs of wear or damage, while Grade C containers may have significant wear-and-tear or even structural damage that renders them unusable (other than for storage).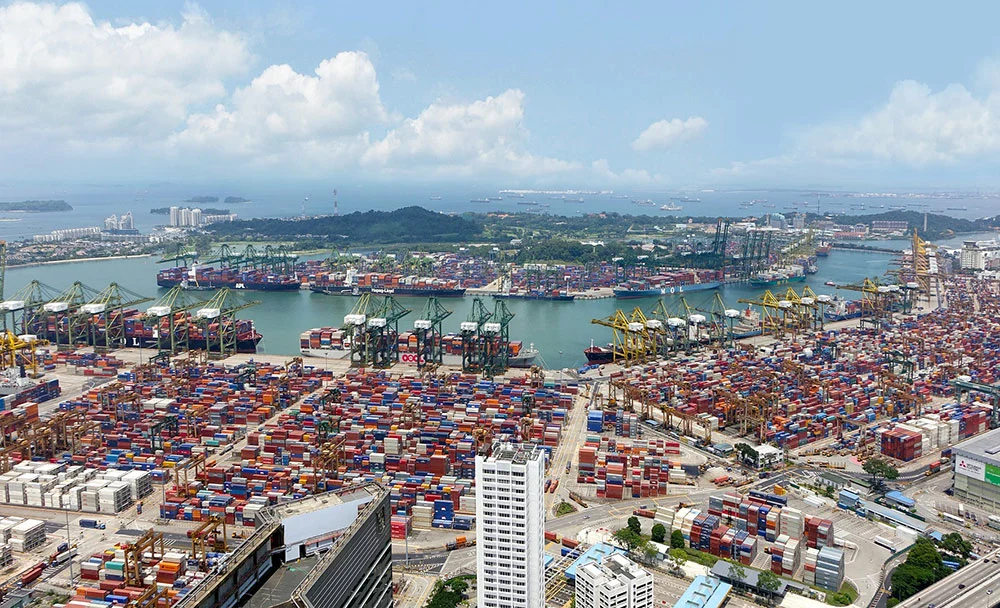 WWT containers are wind and watertight, meaning wind and water can't penetrate the container when used for its intended purpose. These are often the perfect solution for storage, but may not be suitable for homes as they may still have some rust and structural damage. Cargo-worthy containers are similar to WWT – though they have been inspected and deemed worthy of transporting goods.
One-trip containers are preferred for building homes, as these have only made one trip on a cargo ship – from where they were manufactured to their port destination. They are usually in the best condition you'll find, aside from brand-new containers.
If you buy from an individual rather than a business specializing in container sales, your container probably won't have a grade assigned. In this case, you'll want to perform a thorough inspection to ensure you get a quality container that fits your intended purpose.
7. Previous use
Knowing what a shipping container was used for before you buy it is very important, as it could have implications for how you can safely use it.
For example, if a container previously transported hazardous or toxic materials, it may need to be thoroughly cleaned and the wooden floor replaced before it is safe to use since chemicals can permeate the wood. Even containers used to transport food may require remediation as they likely were sprayed with pesticides.
If you plan on using the container to build a home, it's probably best to avoid containers that have been sprayed with any toxic substances.
Even if you are only planning on using a container as a storage space, you'll want to consider what you're exposing the items in storage to if you are unsure of the container's history. You wouldn't want to store something like baby clothes, for example, in a container with an unknown history.
8. Research the seller and negotiate
When looking at sellers, research them to ensure they are reputable and trustworthy. Online reviews are a quick and easy way to find good, honest sellers while avoiding those without great business practices. You can also look them up on the Better Business Bureau website to see if they've had any complaints.
Some sellers offer incentives such as shipping discounts, bulk discounts, and warranties, so compare those as well if you find multiple sellers in your area.
Don't hesitate to negotiate with all sellers to get the best price! This is extremely important. Shipping container prices have gone up, like most things, but it doesn't mean you're stuck with the "sticker price" a seller is offering.
Due to the huge trade deficit with other countries, containers are piling up in the United States and other countries. Sellers often need the space and are normally motivated to sell and make deals for multi-unit sales.
You can also negotiate to try to get free delivery. If you live in an area with several sellers, you should be able to find competitive prices and other incentives.
9. Permits and insurance
Before going through all the work of buying and transporting a shipping container, make sure to check with your local authorities regarding any permits you may need. These permits will vary depending on how you plan to use the container.
Additionally, you'll want to ensure that the container is covered by insurance in case it gets damaged in transit or while being stored at your property. As with permits, the insurance you'll need will depend on how you intend to use the container.
If building a home with your shipping container, let your insurance carrier know it is an ISBU or Intermodal Steel Building Unit. Likely, the outstanding fire and safety ratings will impress insurance companies and code officials.
It can certainly still be a struggle to get the proper permits and insurance for unconventional homes, but the industries are slowly catching up. In hurricane-prone areas like Florida or coastal South Carolina, container houses offer tremendous sustainability and strength, and insurance companies know it.
10. Transporting a container
Transportation costs will primarily depend on how far you have to move your container. Your seller might offer free or discounted shipping within a specific radius. If not, you can pay for shipping or save money by renting a truck with a tilting bed or trailer and picking it up yourself.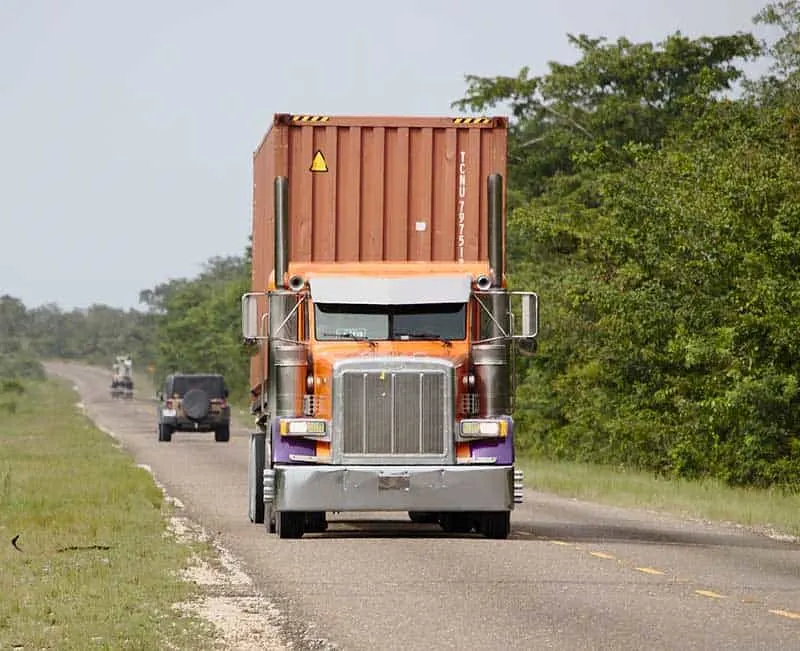 Living near a port will make shipping costs lower and logistics much easier, but there are containers scattered throughout the country, so there are usually options for purchasing a container no matter where you live.
Before having a container shipped to your location, you'll also want to consider exactly where you want it placed so you won't have to move it again, if possible. This could mean having your foundation ready ahead of time so your shipper can plop the container down in place and you can get right to work on it.
And think about the necessary equipment you'll need to handle whatever your project entails once you have your own container on site.
Buying a container: common questions
Following are answers to some of the more common questions we see from readers when considering a container purchase.
How much does a shipping container cost?
How much you'll invest in a shipping container depends on several factors, including the size, location, quantity, and quality of the container(s) you choose. The shipping container industry continuously changes depending on economic factors and current demand.
Generally, you can expect to spend between $1200 and $5000 for a used container. One-trip containers are at the higher end of that cost, and a new shipping container will be even higher.
If you are on a budget, avoid any place that sells prefab containers with roll-up doors or that are made to be contractor trailers used on work sites. These cost more, and you will probably need to change whatever layout they have to fit your needs.
What is the lifespan of a container?
We cover this a bit in our shipping container homes article, but generally, you can expect a container to last for around 25 years, depending on how well you maintain it. While containers are incredibly durable, they do require a bit of upkeep and maintenance if you want them to last as long as possible.
The most important thing you can do to make a container last for many years is to keep it away from chronic exposure to water. This can be pretty easily achieved with exterior paint, proper drainage, and other simple water mitigation measures. This brings us to the next question…
Are shipping containers waterproof?
Yes, most standard cargo containers are considered watertight. This means they are designed to keep water out, even during exposure to extreme weather conditions.
Of course, like any structure, containers will eventually start to rust and decay if exposed to the elements over time, so you'll need to make sure any container you buy has been properly maintained and that you continue that maintenance in the future.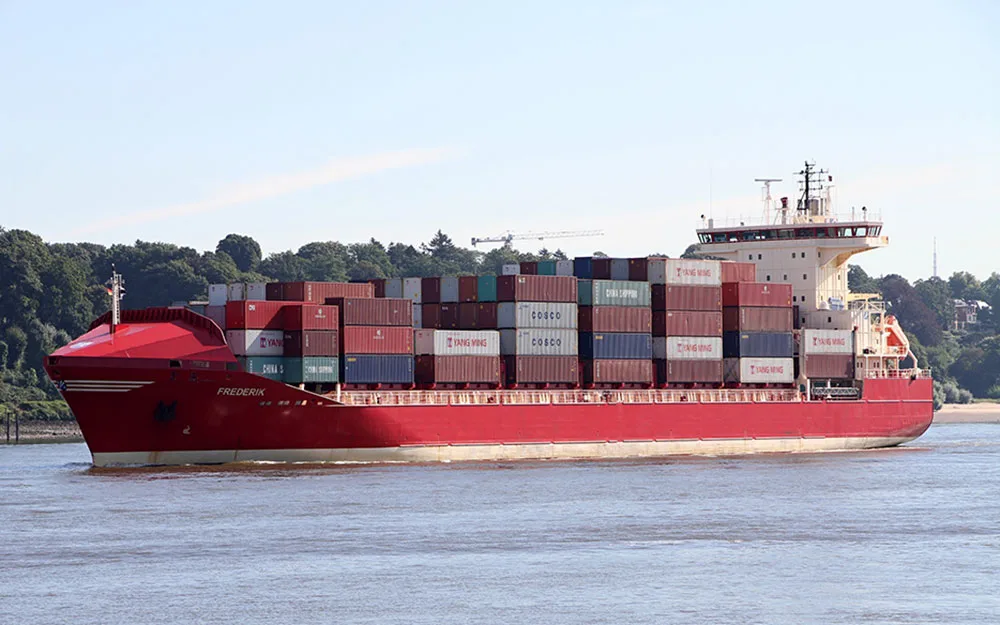 Are shipping containers toxic to live in?
With proper modifications, shipping containers are safe to live in. As mentioned above, you should always verify what a container has been used to transport. Whenever possible, opt for containers that have not been exposed to hazardous materials and chemicals.
Even then, all containers intended for living in should be thoroughly cleaned and have windows, doors, new flooring, insulation, and interior walls added. Don't always assume the most affordable option is the best option when looking for a container to be used as a home.
Buying used shipping containers – final thoughts
Shipping containers are a great option for DIYers looking to create unique homes and tons of other practical – if unconventional – projects. So whether you want to build a backyard studio, an Airbnb rental, or even a wine cellar, a used container could be the perfect building block for your project.
After reading this guide, hopefully you will have a better understanding of average costs, availability, and necessary considerations for buying a shipping container. Remember, it's always a good idea to thoroughly research sellers and know what your container was previously used for. And again, and don't be afraid to negotiate! In time, you are sure to find the right container for your needs.
Good luck and happy buying!