This shipping container bunkhouse was built in 2014 on a family ranch near Laredo, Texas. It may not be extravagant, but it is comfortably finished with all the necessities for living off the grid. If you're looking to build your own container home, this is a great example to follow.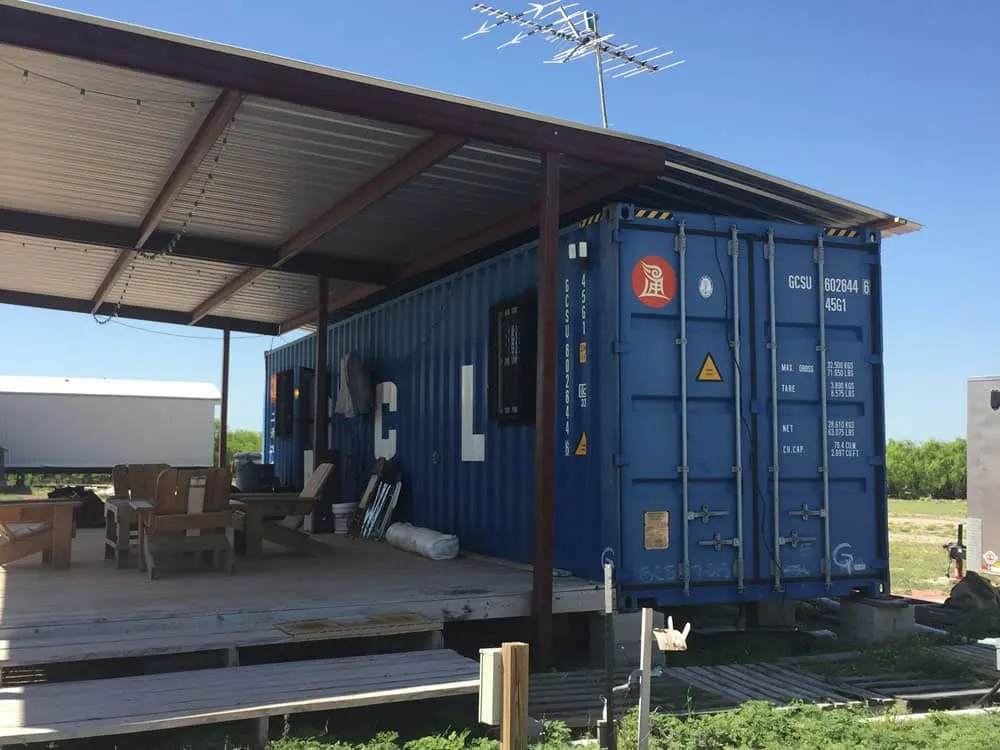 The home was built from a 40-foot shipping container, for a total of 320 square feet inside. Like many tiny houses we see, this one has a large covered deck to provide some outdoor living space. The deck has seating, a table, and even a television. Not a bad place to hang out on warm evenings!
The kitchen has all full-sized stainless steel appliances and lots of upper and lower cabinets for storage. The walls are paneled in multi-colored cedar wood planks for a beautifully modern look.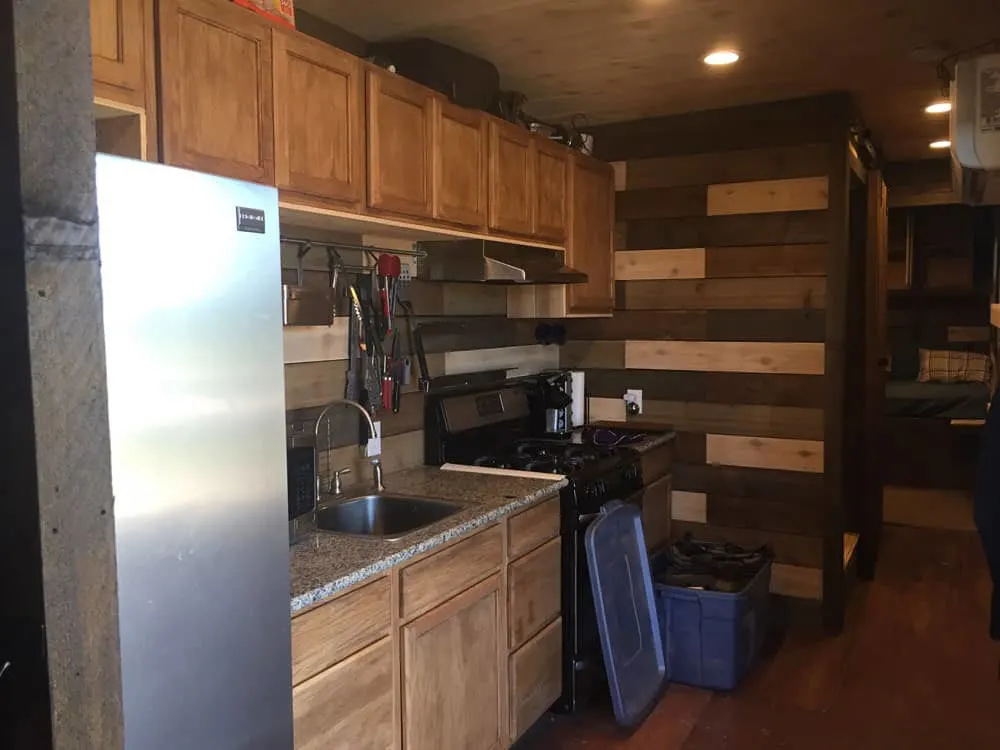 There are two bedrooms and one bathroom in the home. The master bedroom holds a queen-sized bed and the other has a fold-down bunk bed. The layout of this shipping container home shows just how much functional living space you can pack into a 40-foot box.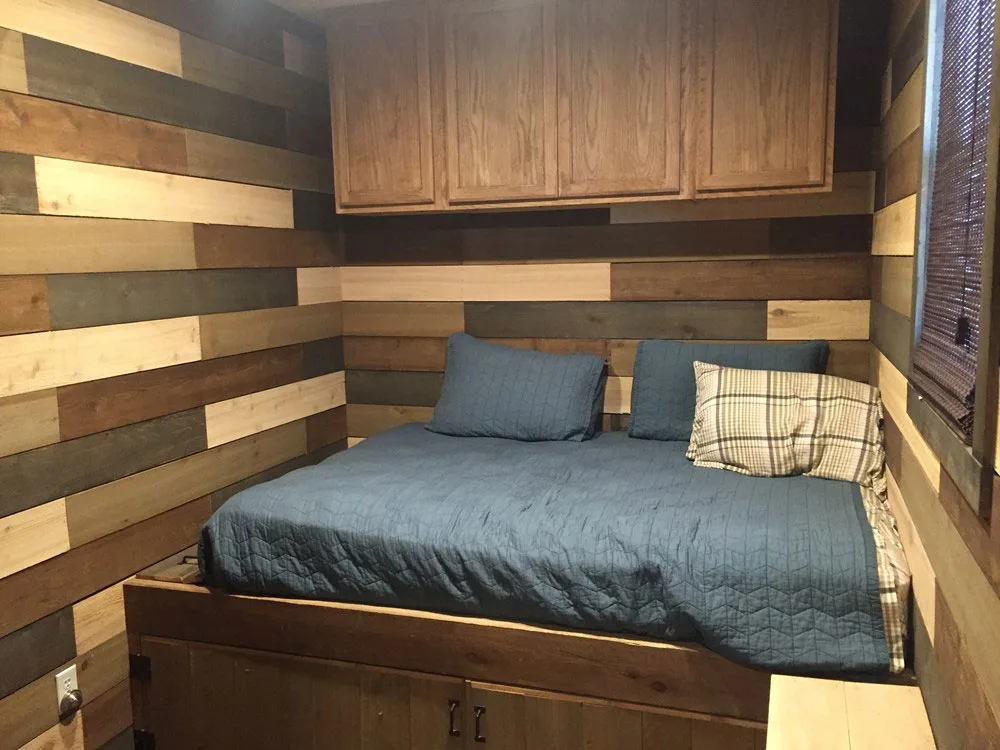 The bathroom has a full-sized stand-up shower with a tankless water heater, as well as a sink and toilet. The house lacks the big windows we like to see in tiny homes, but the LED lights throughout the home brighten up the space quite well.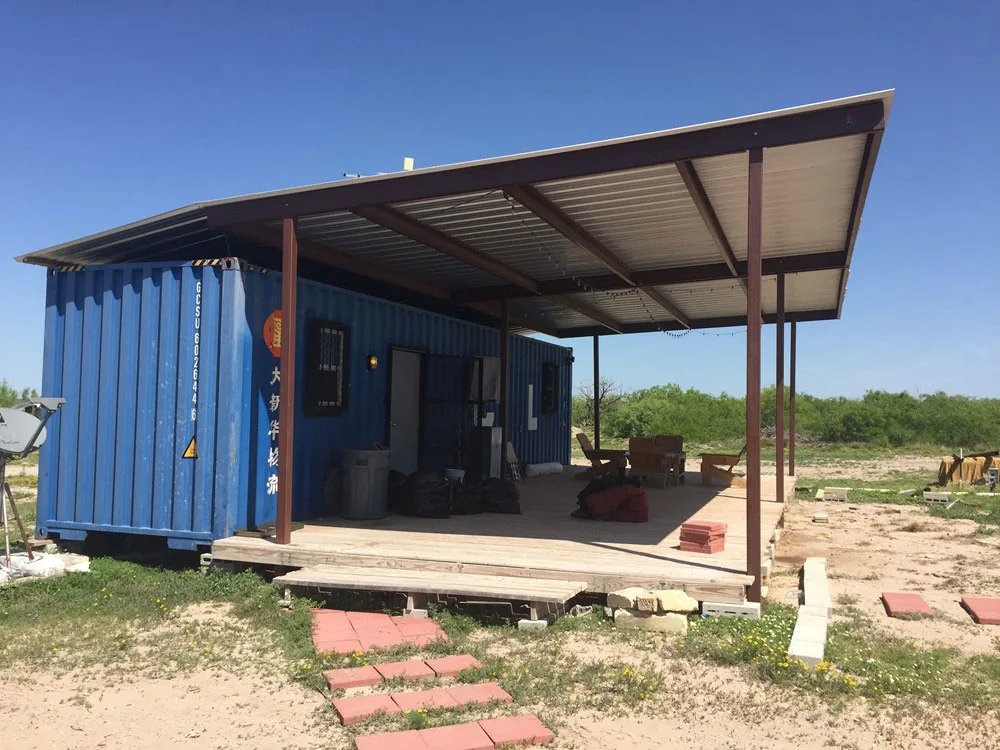 This home was listed for sale on Tiny House Builders for $37,500. The listing is no longer active now, so it may have sold. Still, it is an inspiring shipping container home build that packs plenty of amenities into a small space.
You can see more photos of this home on Tiny House Builders as long as the listing stays up on the site. It appears that the builder's website is currently down, but we will update this article with that information if it comes back up.
Have you built your own shipping container home and want to share it with our audience? Contact us and we'll take a look!