This post may contain affiliate links. Read the full disclosure.
I was flipping through my Entrepreneurship class textbook a few nights ago and one of the case studies caught my eye. I love reading stories of entrepreneurs who dream up innovative concepts, especially when their ideas help others and use green technology.
LuminAID does both. It's a lightweight, inflatable, waterproof solar lantern perfect for hikers, campers, and as an emergency lighting option for large disaster situations. We love all things solar around here. And given the current circumstances in Texas with the aftermath of Hurricane Harvey, and Irma bearing down on Florida, this little waterproof lantern is very relevant.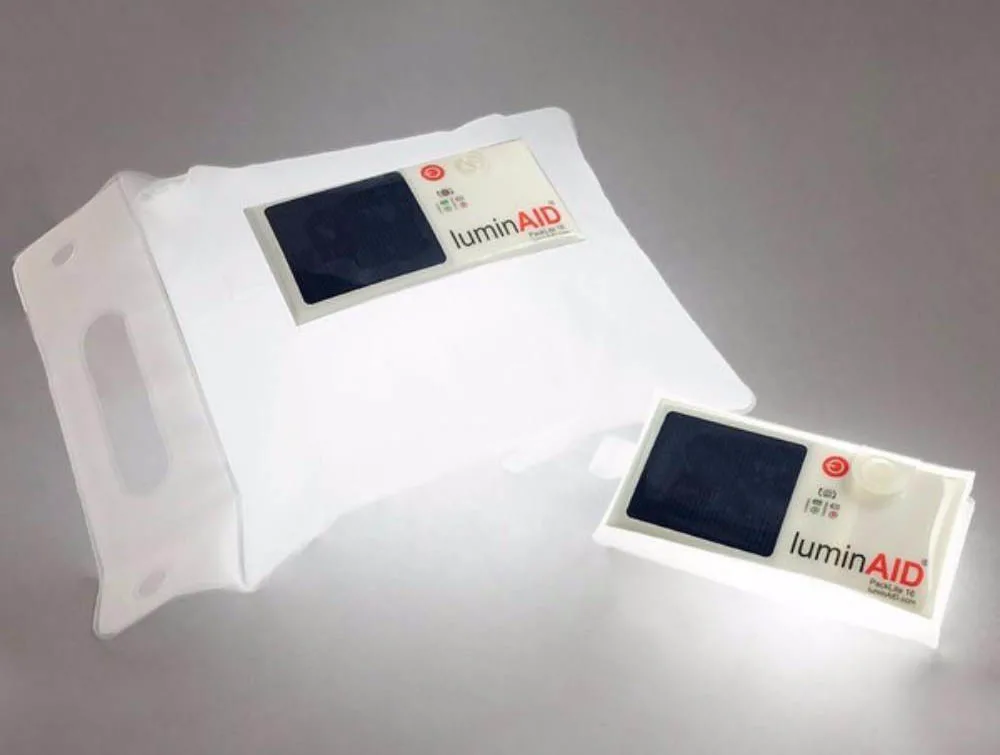 The idea for LuminAID was conceived by two architecture graduate students as a class project in 2010 when they were tasked with designing a product that could assist post-earthquake aid efforts in Haiti. After mulling it over, Anna Stork and Andrea Sreshta decided that one of the biggest problems facing Haiti was the dangerous conditions in the tent cities set up for the homeless. Light – something many of us take for granted – is often not readily available in disaster areas.
Seeking to create something safe, reliable, and easy to ship, LuminAID was born. The original version was basically a solar pillow – a durable, inflatable plastic bag that had a pouch in the middle holding a solar panel, three LED lights, and a rechargeable battery.
Because the bag is lightweight and flat when not inflated, a large number of LuminAID lanterns can easily be shipped to disaster areas. Flashlights are usually heavy and bulky; for every eight flashlights packed into a box, 50 solar pillows can be packed! That's pretty incredible!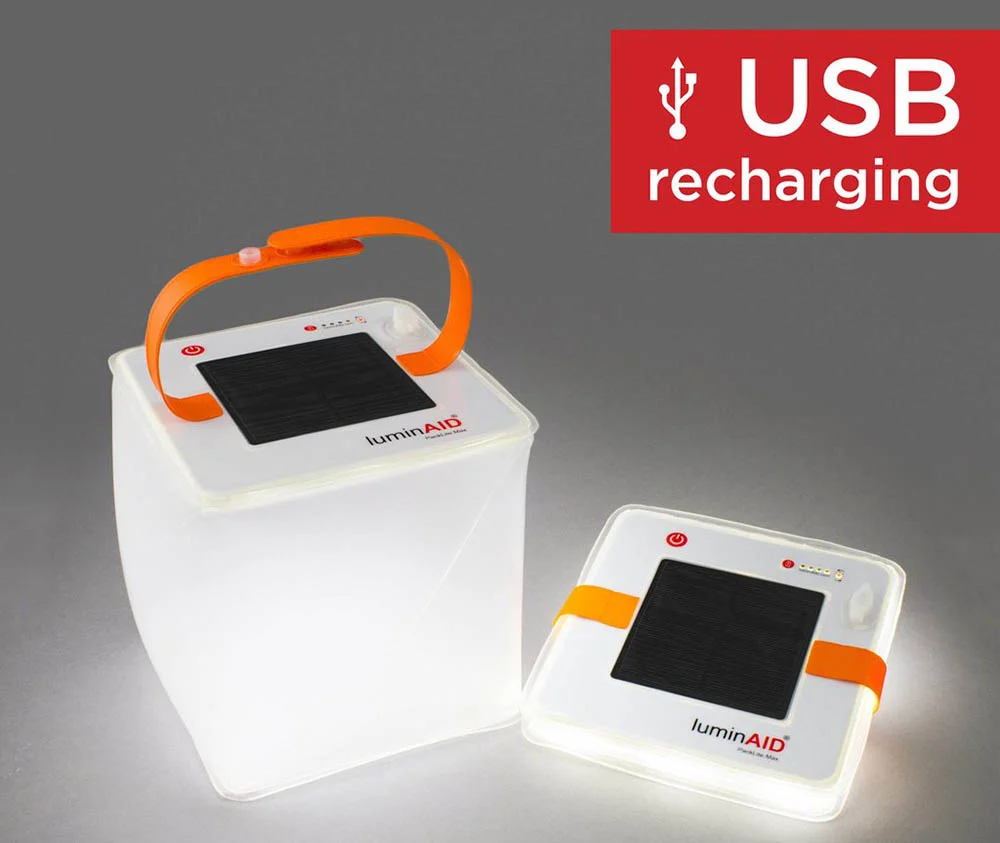 LuminAID now offers several versions of their lanterns in many sizes, including the original solar pillow and lanterns that can be charged by both USB and the sun. They also offer a color-changing LED lantern that would be a fun pool-side or camping accessory.
The latest LuminAID lantern also doubles as a phone charger. How cool is that?! If you've ever been camping without a reliable power source for your phone or had your power go out for an extended period of time, you realize the value of having an alternative phone charging method.
LuminAID lights have been used in more than 100 countries following disasters. They are also popular with hikers, campers, and preppers. If you have an emergency kit, this is an ideal little piece of equipment to add to it.
Our Pick
LuminAID Solar Camping Lantern - Inflatable LED Lamp
Bright solar powered lantern with 75 lumens of LED light. Multiple brightness settings make it a perfect indoor or outdoor light. Lightweight, inflatable, collapsible, waterproof (IP67), shatterproof, dustproof, and long battery life.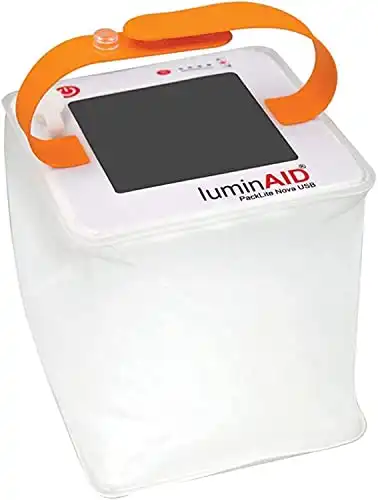 We earn a commission if you make a purchase, at no additional cost to you.
"When we think of our most basic human needs, we often think of food, water, and shelter. But when architecture graduate students Anna Stork and Andrea Sreshta were asked to design a product to assist post-earthquake relief efforts in Haiti, they considered the dangerous conditions at night in the tent cities and turned their attention to another critical need: Light.

Now everyone's getting the bright idea: hikers in Yosemite, backpackers in Whistler, and emergency workers in Nepal alike use LuminAID to light their way."
Visit the LuminAID website to read more about their products and see the various solar lantern models they have available. You can also find LuminAID lanterns on Amazon
– though they may be in short supply right now given the current weather events around the country. If you try one, let us know what you think!