FALSE! – HUD is NOT Making it Illegal to Live in Your RV…It's already illegal! A few days ago I wrote a post about HUD making it illegal to live in RVs and tiny houses. It seems I might have jumped in the shallow end of the pool without checking the depth of the water first. My mistake. However, I'll expound on this in detail below.
Look. For all those quoting the Snopes page which says this is "false", it is false. THANK YOU for letting me know.
As far as HUD is concerned they are NOT making it illegal to live in your RV or tiny home. Snopes (the reputable debunking website) did a good job of showing that it's not really about making living in RVs and tiny houses illegal nationwide, it's more about redefining the verbiage of the law to extend and include some of the larger (more than 400 square feet) RVs.
Tiny houses didn't have much to do with it other than people thought tiny houses would be included, mainly and probably because tiny houses have wheels and are much like an RV.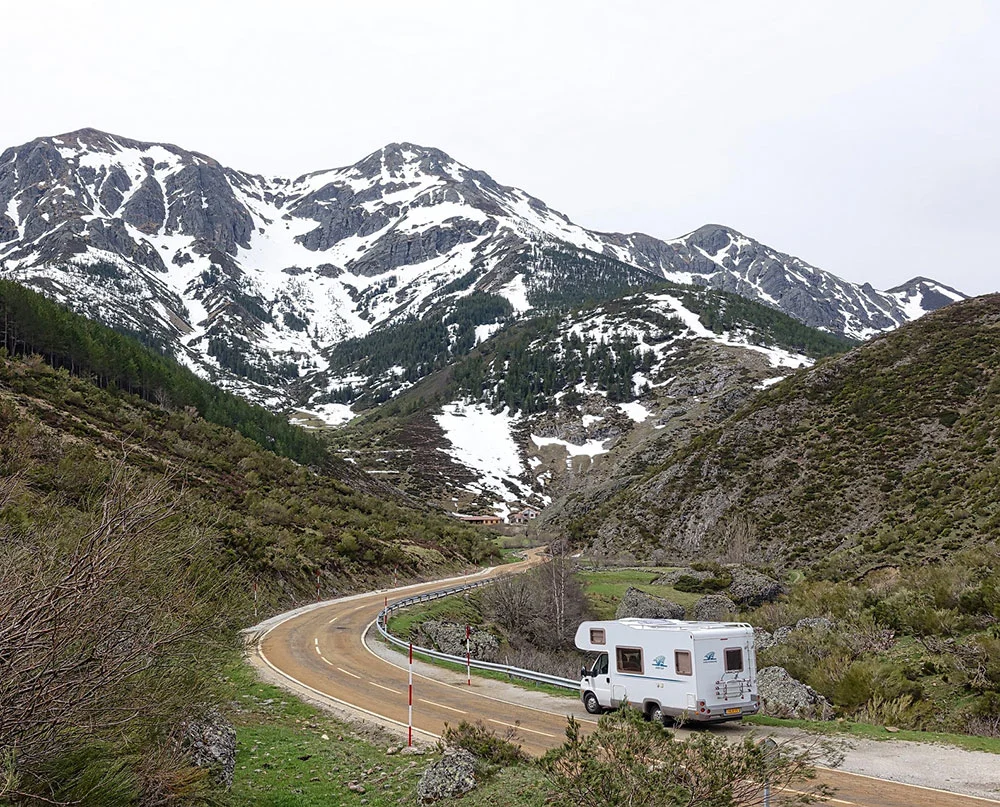 Here's a link to the full text of the HUD proposal:
Here's an excerpt from Snopes:
This proposed rule would modify the current exemption for recreational vehicles in the Manufactured Home Procedural and Enforcement Regulations. Under the current exemption, questions have arisen regarding whether park model recreational vehicles are regulated by HUD's manufactured home program. These park models are being produced with patio roofs, screened in porches, and other extensions that exceed the 400 square foot maximum exemption in the current regulations. Additionally, some of these models are being marketed as suitable for year round living. ~Snopes
However, the point Snopes ignores (or rather does not address directly) is that an RV and tiny house, or travel trailers, and even camper trailers are perfectly suitable for living in permanently. That's where the problem is.
We still have a problem with this language in the proposal ""designed only for recreational use, and not as a primary residence or permanent dwelling." and "…designed only for recreational use and not as a primary residence or for permanent occupancy,…" This is more about federal law and categorizing RVs as permanent, which probably won't happen.
As far as living in an RV though…
Yes! It's ok to live in an RV for weeks or months. People do it all the time. Millions of people do. We don't hear about people dying in RVs all over the place because they are unsafe to live in. We don't hear reports of RVs going rogue and swallowing up people in RV parks. We never hear about the "Great RV Wars" where evil giant RV robots wage war against their human enslavers.
RVs, and tiny houses, are perfectly safe for year-round living. It's also possible to live permanently in a tiny house, camper, travel trailer, yurt, or other smaller structures deemed by the government to be "temporary".
So what's the problem?
The government (usually local municipalities) is the problem. They want you to build a permanent dwelling; usually a big house on your land. So the local government says it's illegal to live in an RV permanently. Even on your own land. The federal government says that these are not designed for 'permanent occupancy'. In addition, local governments don't want people living in their RVs permanently, and some even cite they are unfit or unsafe for permanent dwellings.
Excuse me, but sure they are. If you maintain your RV or tiny house it will last a lifetime, therefore, it's perfectly safe to live in permanently. What's the deal?
This is where the rub is. There is a growing number of people who are being forced –due to current economic and sociopolitical issues– out of their current homes and onto the streets. RVs and tiny houses are affordable alternative shelters to live in without being on the streets. It's also a way of life for many.
The problem goes much deeper than a simple Snopes article saying HUD is NOT trying to make it illegal to live in an RV.
Although legally and technically true, it ignores the deeper societal, cultural, and arguably a constitutional issue of freedom.
It's about the government's overreach of power into the law-abiding lifestyles of people who choose to live a nomadic life. There needs to be something in place that allows us to live that life with minimal interference from overly restrictive ordinances and rules.
However, this is frowned upon. We've been conditioned to think it's "normal" to live in cookie cutter suburban housing or apartments and to follow the "civilized" world in their lifestyle and rules. Get a job, work 9 to 5 for 30 years, make babies, raise your kids, retire, conform, comply, do what you're told, follow the rules, and everything will be ok.
No!
There are those of us who do not adhere to the status quo nor do we wish to 'keep up with the Jones'. We actually have no interest in what the Jones' are doing, we couldn't care less about the Jones', and would much rather live a simpler lifestyle being free and independent. We don't need people telling us how to do things or dictating to us how we live our lives.
That lifestyle includes living in RVs, tiny houses, campers, travel trailers, and any other small shelter. Portable housing with easy transportation to new locales.
We're explorers, adventurers, travelers, risk-takers, independents, and we're self-sufficient. We love to see the world, explore, go places, and do things.
We do not need to be attached to the umbilical cord of society. We do not adhere to a preconceived notion of how life 'should' be lived. It's not up to the government or anyone for that matter to tell us who we are, much less how we are supposed to live our lives.
Is It Legal To Live Off Grid in an RV on Your Own Land? No! Yes…Kind of.
It's mostly about local ordinances.
RVs and tiny houses, campers, and travel trailers might "legally' be defined as temporary. However, that is where the problem lies.
Living in an RV might be all someone can afford. Millions of people all over the USA live in some kind of shelter that's considered temporary. For years. There's nothing wrong with that.
At the very least, living in an RV or tiny home is a choice, and a choice we make freely.
It's not up to anyone to tell me or you how we live as long as we have clean water, sanitary conditions, and a safe shelter (i.e. an RV, tiny house, or other small self-sufficient shelter). Beyond that, the government has no say over where we stay and how we live.
This is what Snopes and others do not understand, or choose to ignore. This is not about some BS about the government making it illegal to live in an RV, it's about the overreach that is making our lifestyle illegal.
We are against the absurd overreach that makes it illegal to live in an RV permanently. Sure people do it, and we will continue to do it, but if the government really wanted to say no, they could. They could take our stuff and throw us in jail.
We're not hurting anyone. We're law-abiding citizens. We do not wish harm on anyone. We simply want to be left alone to live our life the way we see fit.
Stop trying to control things that are none of your business. Butt out of our lives and stop trying to tell us how and where to live. We do not conform. We do not "obey". We will never be that kind of people. We are independent. We are self-sufficient. We are people. We are human beings.
Stop ignoring the facts. This is not about a proposal, it's about the absurdity of making it illegal to live a self-sufficient lifestyle in a shelter that's perfectly fine for any given period of time, as long as it's "recreational" and "temporary". There's no difference between 1 year of traveling and 50 years of traveling. If you take care of your equipment it will last, and it's perfectly safe to live in.
This is not about recreation or legal language. It's about living our lives. Allow us that freedom.
This is America, isn't it? Land of the free, home of the brave…right?
So we need to tell the government to back off and work at uniting people. Stop alienating people by making laws that make it illegal to live our lifestyle.
***