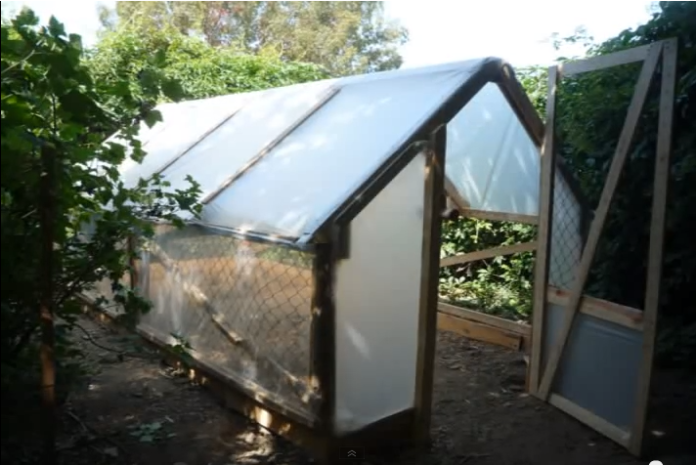 $7 for a greenhouse might sound like a dream, but it's not. Oh, actually, it kind of is a dream now isn't it?
This greenhouse was built from reclaimed pallets and a few materials that can be purchased at your local hardware store. The beauty of this system is its price. Anyone can afford to build a greenhouse like this. No need for huge budgets and overly complex systems. This just works. What a great little greenhouse!
"Anybody with the ability to assemble flat pack furniture can get to grips with this design in its cheapest form." http://www.youtube.com/watch?v=br5sE8Pg6Vc

Now, go build a greenhouse!
***
via: http://thegreenlever.blogspot.fr/2011/12/5-euro-green-house-how-to-build-low.html
Greenhouse Image: http://www.flickr.com/photos/justeimages/sets/